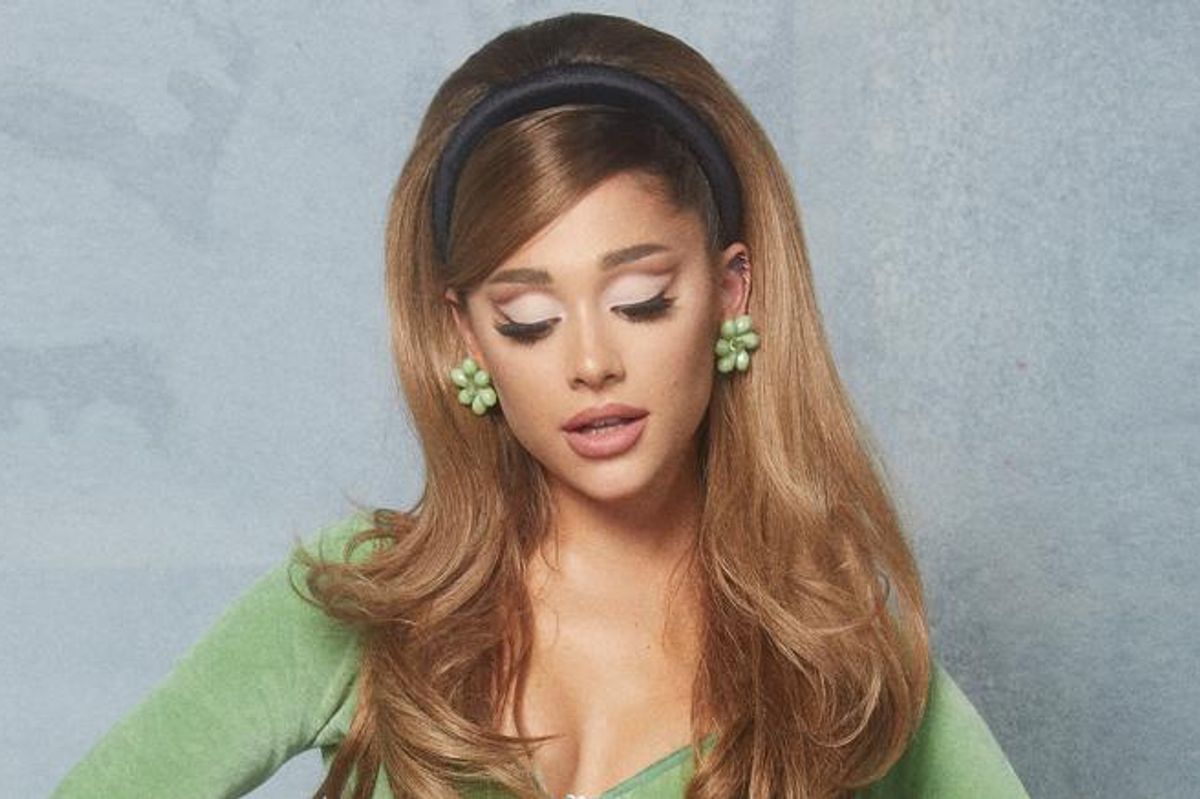 Everything We Know About Ariana's New Makeup Line, R.E.M Beauty
Get the Ariana look without the R.E.M. price tag
Our favorite pop diva is finally giving the people what they want — a makeup line.

---
Ariana Grande may not be releasing an album . . . yet — but that's okay, we're still getting in our feelings to Sweetener — but she is making her debut into the makeup industry.
It's been a big year for Grande. The singer is not just the latest — and most dearly beloved — coach on The Voice, she recently held a small, secretive wedding with real estate agent, Dalton Gomez.
Aside from planning a wedding in secret, it now seems that Ariana was also working on her latest project: a new makeup line R.E.M. Beauty.
Inspired by vintage sci-fi, space, and her family, this is an innovative line from Ariana and Forma, the beauty incubator behind Morphe and other celebrity beauty lines.
But Ariana isn't just another starlet playing around with makeup out of boredom and narcissism, she wanted her line to be thoughtful and game-changing, as well as beautiful.
Ariana told Elle: "I was nervous about [starting R.E.M.] because I don't ever want to just jump into something that is popular. It has to feel super intentional and super fueled by passion. It has to feel super authentic to me."
Her philosophy of makeup is one we should all aspire to — something to treat with intentionality and with passion. It should also be as personal as this brand is for Ariana.
Named after a song, she said: "I decided to name it r.e.m. because I feel like that song really encompasses a lot of my favorite parts of my sound sonically. And also REM rapid eye movement: focusing on dreams and focusing on the eyes and eyes being kind of like our best way to articulate–better than you can with words sometimes."
In our dreams, we're all joining Ari in her vibey-spaceworld. However, her line is not out yet. And we're pretty sure that when it launches, it'll come with a hefty price tag.
But fear not! You can get the look for less with other brands that share Ariana's same values and high-quality.
Grande Beautyeven shares the same last name!
Founded by Alicia Grande in 2008, the brand has grown from a single lash-treating product to an expansive line. Grande Beauty offers over 40 products that not only help you to have longer, more luscious looking lashes, but also bolder brows, luxurious hair, and plumper lips.
Like Ari, Grande Beauty is driven by their love for makeup and their desire to make people feel beautiful. They say: "We vow to use our platform to support the social causes that are at the forefront of our society & demand our attention in the here-&-now."
Here are some of the products you can get NOW to replicate the Ariana Grande experience with far less drain on your wallet: