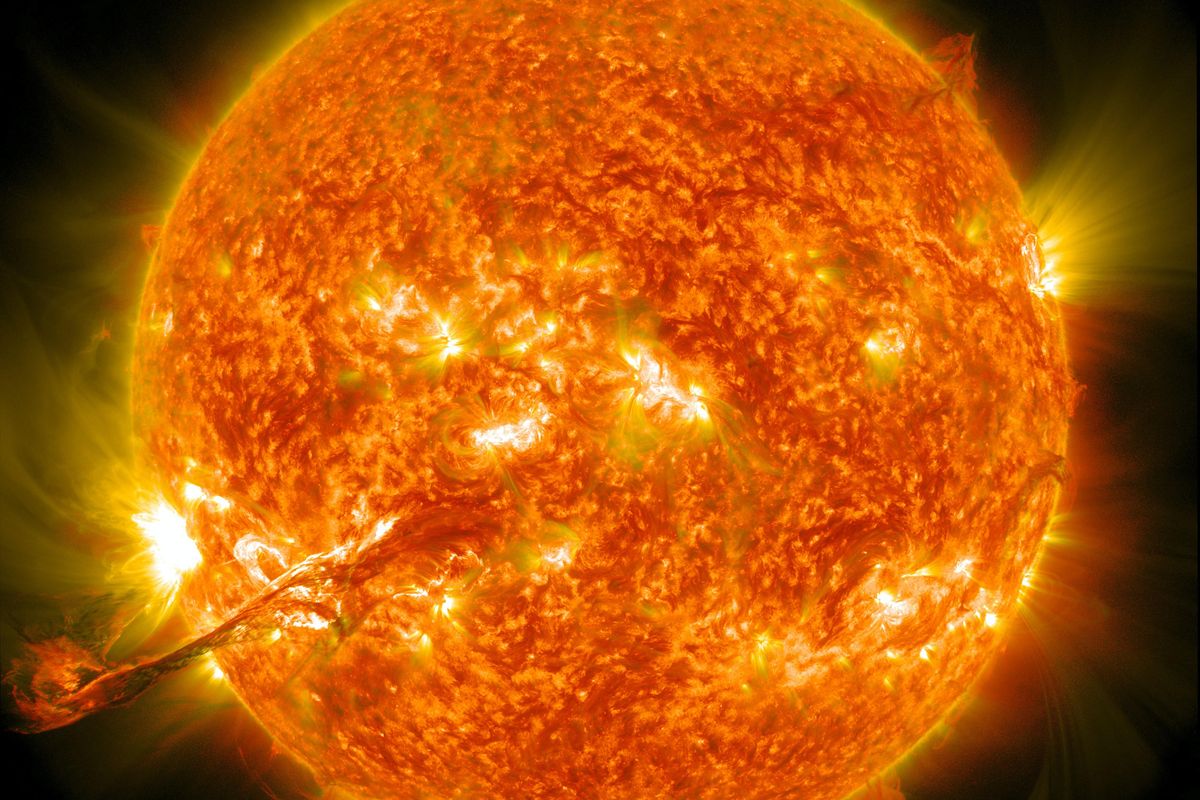 Are Sunspots Going To Dull My Hot Girl Summer?
This summer, things are about to get even hotter…and it's not just because Cardi B is releasing new music. A mere week ago, the sun was like my room on a Monday: spotless. However, things have rapidly changed since then.
NASA reported that there was a solar flare eruption on the sun last week. And if you're anything like me, you're asking: What are sunspots?
After doing a brief check in on Mr. Sun to make sure he wasn't going to burn us all down, I was fortunate enough to learn that Earth was virtually unaffected by this flare up.
And yet…it wasn't. In fact, scientists found eight new sunspots on the Earth-facing side of the sun. Not only that, but scientists are predicting over 190 sunspots in this solar cycle will appear on the sun. I know this doesn't sound like promising news, but trust me, I wouldn't be here writing about it if I thought we needed to be doomsday prepping.
One of the major consequences of increased solar activity is that GPS systems and radio communication networks are at risk. This can disrupt a lot of travel which may put a wrench in your summer vacay plans. If radio systems and navigation systems don't work…well…your plane can't get anywhere and neither can your boat.
If you're someone who wants to fight fire with fire this summer, I have a few sunny items that'll help you survive. I'm talking about the greatest sun essentials for those who want to make the Sun our friend, not our foe.
After all, it's summer. We've been waiting for the sun to come out all year and now we have to worry about sunspots?! This is how we're greeted? Absolute insanity, if you ask me.
---
Glow Recipe To Calm Your Skin Down
Glow Recipe is one of the best up-and-coming skincare brands. They use ingredients that are not only good for your skin, but actually work. They went viral for their Glow Drops originally, but today it's all about the products that help your skin in case the sun is a little too strong.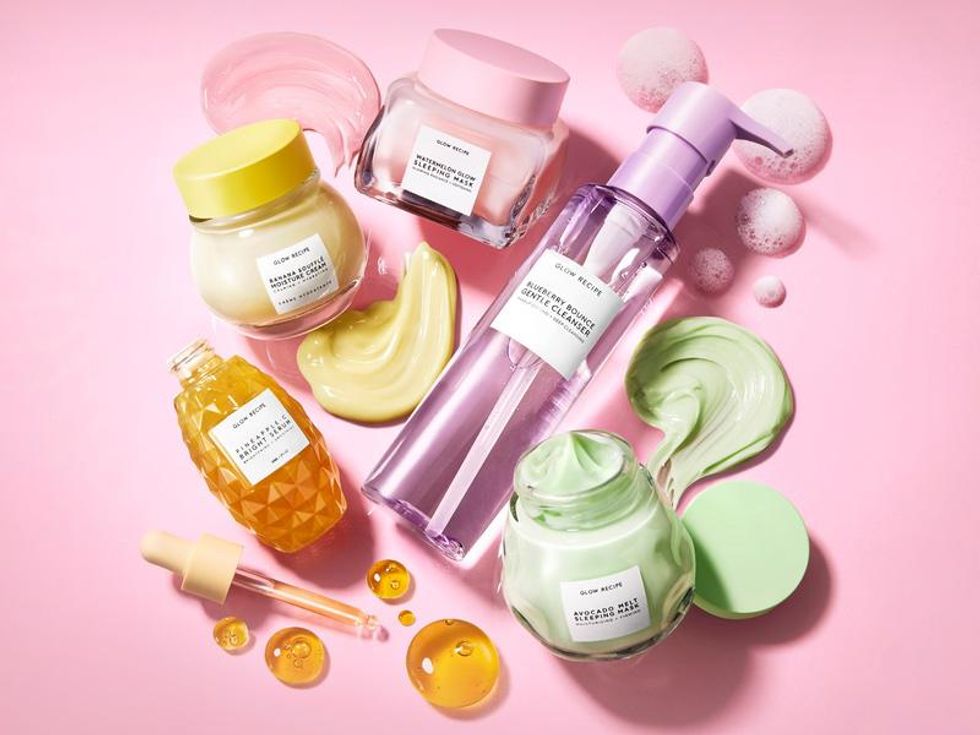 https://www.glowrecipe.com
The first product that's one of my tried and true is the Watermelon Glow Niacinamide Sunscreen (SPF 50). It gives you the best naturally radiant skin while protecting you from the sun. With all this talk about sunspots and solar flare ups, it's a great reminder for you to continue caring about your skin.
However, I also understand that you don't always remember to reapply - or sometimes even apply - sunscreen throughout the day. We all know the pain of a sunburn, but frying your face also ends up drying you out and making your makeup look weird.
This is why I love the Avocado Ceramide Recovery Serum, which specifically targets redness, dehydration, and irritation. The Avocado Serum is your sunburn saver for when you go out in the sun for a little too long.
What I'm obsessed with about this serum is that it restores your skin's natural barrier, which you 100% destroyed with a nice sunburn. With this serum, you don't have to go through the drying and peeling process that makes you feel like a snake shedding its skin.
No matter what, Glow Recipe has always understood the assignment when it comes to affordable skin care. No need to worry about the sunspots if your skin is protected and prepared!
Stay Out Of The (Sun) Spotlight
If you're worried about the rays catching up to you this summer, take some time for yourself inside. There's no harm in staying out of the sun, whether it be under an umbrella or completely indoors – it technically is the safest way to protect your skin.
I also understand, however, the need to be tan and not sickly pale for the rest of your life. This is why I'm a huge fan of self-tanner and all of its benefits. While self tanning may have gotten a bad rep thanks to my fellow New Jersey-ans, there are many great self-tanners out there that don't make you look like a Cheeto.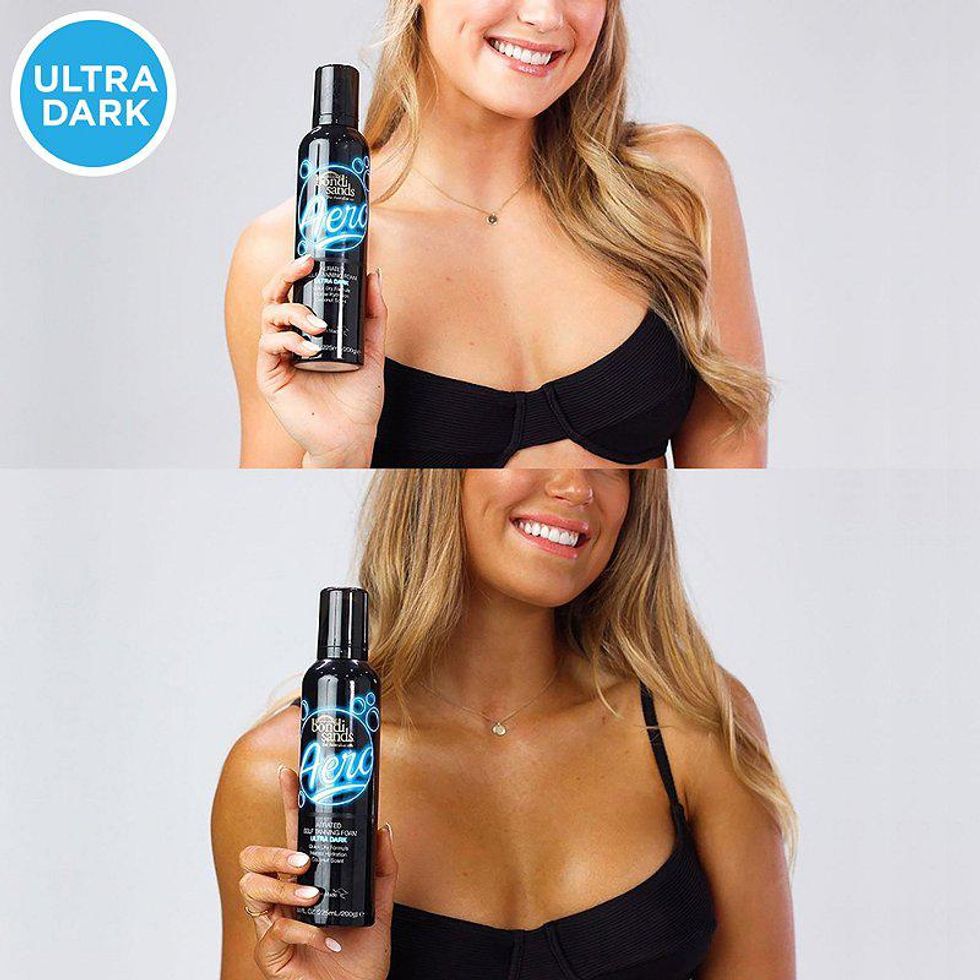 The best self tanner, in my humble and probably useless opinion, is Bondi Sands. I seriously have tried every self tanner on the market and have not found anything better. It leaves no orange tint to your skin and gives you even, non-streaky coverage.
Bondi Sands offers so many forms of self tanner that it's easy to find the exact product that will make you the happiest. They also offer a range of shades that are buildable, so you can customize your tan to your liking!
The best part about Bondi Sands is that you don't have to risk any pain or damage from the sun. You're saving your skin and letting it take a breather while still maintaining that fresh-off-the-island glow.
Stay Gold, Ponyboy
The sun can be a tricky - sometimes scary - entity that I try not to think about too much or I'll freak out. While the threat of solar flares and sunspots may sound intimidating and otherworldly, be sure to know that the only thing they're messing with right now might be your travel plans.
Keeping your skin protected so you don't form wrinkles or do any long-term damage to your body is super important, especially during the summer months when the sun is at its strongest - and moodiest.