Our editors are always on the lookout for the best, especially when it comes to footwear. We've got high standards and are looking to check every box: style, comfort, price, and function.
Recently, we've discovered the latest must-have brand changing the sneaker game: meet Allbirds. They've been on our radar for a while, but when it comes to footwear, they're way more than meets the eye.
With tons of styles for all your needs, for men and women, we're stocking up on Allbirds for everything from performance to everyday wear.
Here are our top 5 Allbirds picks:
1. Wool Runners
The Wool Runners are an Allbirds classic and an essential everyday shoe. Treat your feet to the comfort of a cushioned midsole combined with the softest Merino wool. Now, we totally get why wool might not be your first choice but that's because you haven't spent a day in your Wool Runners yet.
Allbirds' ZQ Merino wool is super stylish but also practical. While undeniably cozy on the feet, you'll also discover that its thermoregulation makes it perfect for everything from a casual stroll to your office's casual Friday. Grab them in classic Dapple Grey (Cream Sole) or in limited edition Hazy Cobalt (Blizzard Sole) - they've got a total of 20 colorways to choose from.
2. Tree Dasher 2
This one is for the runners, that's right - Allbirds does performance sneakers just as well as their day-to-day shoes. With the Tree Dasher 2 you get that Cloud 9 feeling thanks to their super responsive foam and angular heel shape that softens the impact. Plus, the seamless one-piece upper provides both added comfort and a stylish minimal design that goes with any gym fit.
Allbirds aren't just bringing tons of foam to their running shoe - they've tested the Tree Dasher 2 for maximum performance. Allbirds logged thousands of miles with 90+ runners over a 9 month period in order to prove their shoes are built for the treadmill, trail, or wherever your runs take you.
3. Tree Runners
The Tree Runners are your next warm-weather sneaker. This sleek shoe stands out from the rest with its eucalyptus fiber, making it both light and breathable. Slip these on for a cool look and an even cooler feel, with 6 classic and 8 limited-edition colors to choose from.
Bonus: Just like the rest of the Allbirds collection, these sneakers are machine washable. Keep your pair looking fresh and wear them longer with a little care that goes a long way.
4. Tree Pipers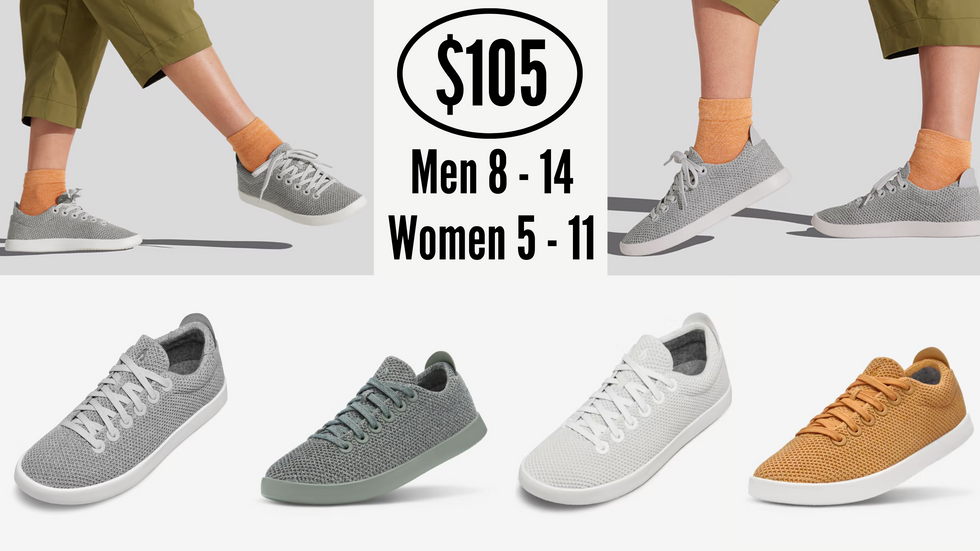 The Tree Pipers will be in your weekly rotation, no doubt. They've got a classic silhouette paired with color options that will compliment every outfit. Similar to the Tree Runners, your feet will love the breathable eucalyptus fiber and a low-cut design for the summer.
Allbirds take sustainability seriously with every product including the Tree Pipers. Rest assured their proprietary eucalyptus fiber knit is responsibly sourced from an FSC® Certified forest. The SweetFoam® midsole is made with the world's first carbon-negative green EVA, and the layered castor bean oil coupled with ZQ Merino wool creates a moisture-wicking and odor-reducing insole.
5. Activewear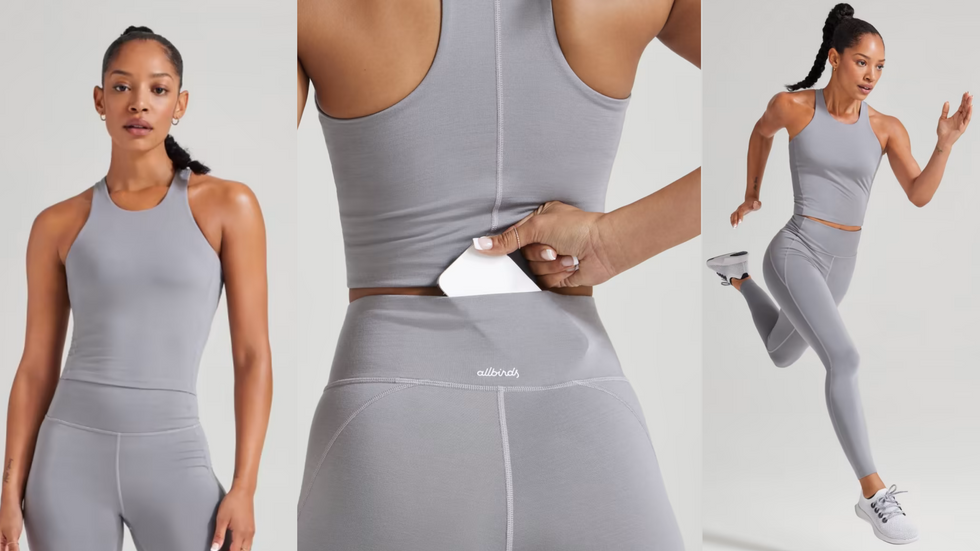 We come to Allbirds for the shoes but we stay because they've got it all. For women, you can grab a pair of Natural Leggings and pair it with the Natural Run Form Tank - both are sweat-wicking, super breathable, and unbelievably soft.
Stay cool in their blend of sustainable materials. And keep function top-of-mind thanks to features like Allbirds' built-in bra shelf, a waistband with an internal drawcord, and a pocket. Their men's apparel line is equally impressive and packs the same punch.
To top it all off Allbirds has you covered all the way down to your socks and underwear. Their Better Basics for men and women will keep you cool and comfortable from your couch to the gym.
Allbirds' innovative, sustainable designs are revolutionizing what we wear and we're not looking back. They have something for everyone, so don't wait to grab your next-level sneaker. Whether you like a daily stroll or a weekend 5K run, they've got a pair for you (and the perfect outfit to do it in).
Shop the minimalist, functional sneakers that we can't get enough of now and your feet will thank us later ;)