The one thing everyone needs is a good pair of shoes. Ones that are comfortable and stylish. As fashion editors, we had to find the best on the market, especially those that make good gifts.
Over the years, we've reviewed a range of footwear brands, but the one we swear by is Allbirds. For those who don't know, Allbirds offers a range of sneakers for men and women that can be dressed up or down. Their sneakers have innovative features, sustainable materials, and colorful, comfy designs.
Allbirds sneakers make the best gifts, especially with their sale right now!
Our editors have made it even easier for you to shop with our list of must-buy styles: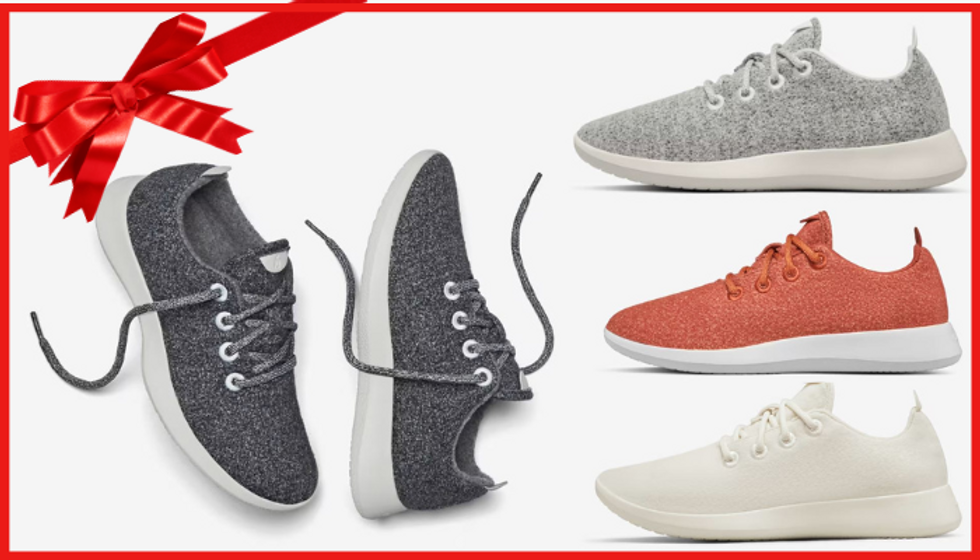 The Allbirds classic Wool Runners make everyday walking so much easier. The shoes are made of a soft breathable wool that's itch-free, thermoregulated, and ready to keep your feet warm during cooler weather. Arriving in 5 classic colors, 9 limited editions, and 2 new sale colors, they work for every casual occasion.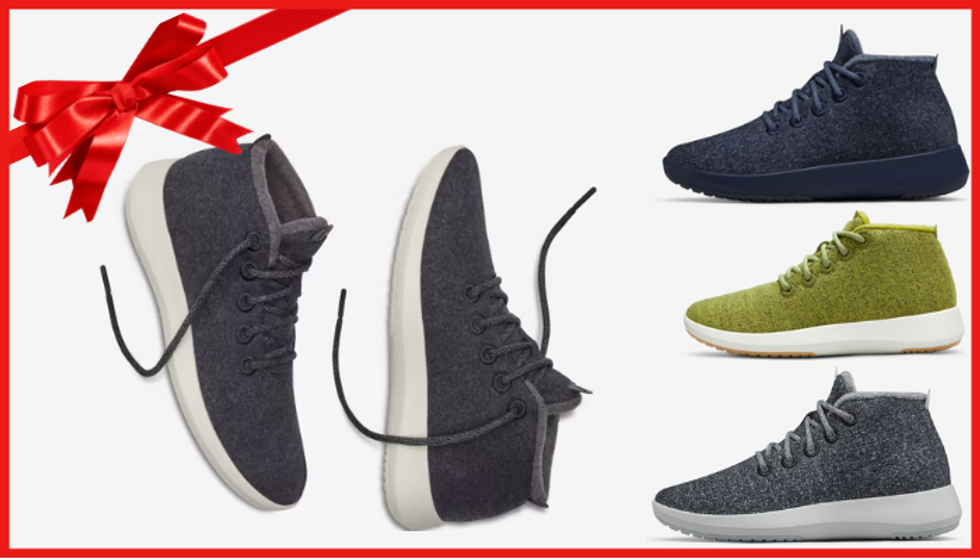 The Wool Runner Mizzels are made with cozy ZQ Merino wool and water-repellent Puddle Guard® technology to keep feet dry — making these the perfect pair for a rainy day. The extended high top upper stops splashes and the shoe's grip is a game-changer for slippery situations. It currently comes in 6 classic colors and 6 limited editions.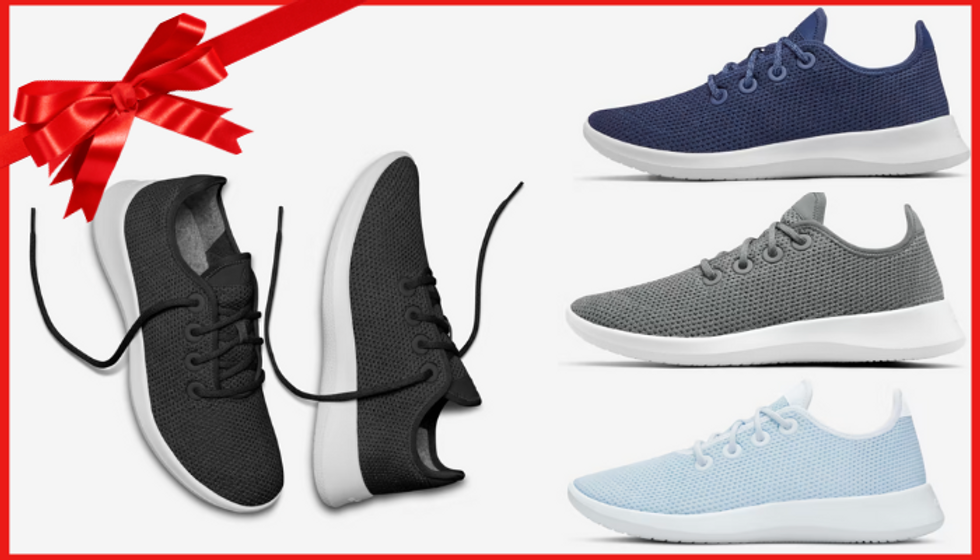 The Allbirds Tree Runners are sleek, simple, and classic, so you can easily go from running errands to the office or even a night out with friends without changing. The cushioned midsole supports all-day wear while the eucalyptus fiber makes it light and breathable. The Tree Runners come in 6 classic colors, 7 limited editions, and 2 sale colors to choose from.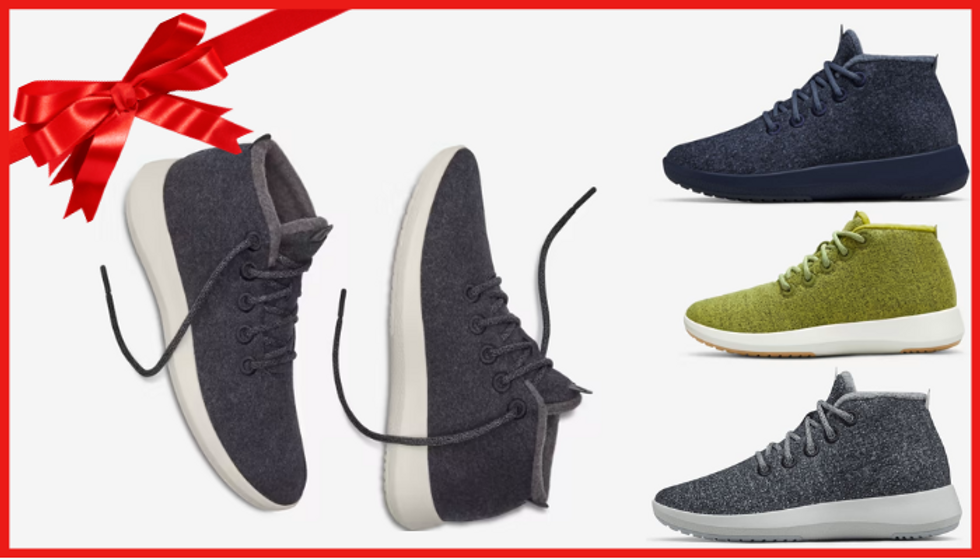 These warm, cozy and wet weather high-tops are the sneakers you need on a rainy day. Made with a bio-based shield and a fluorine-free water-repellent coating (ECO PASSPORT Certified by OEKO-TEX®), they'll keep your feet dry no matter the puddle. Choose from 12 different colors - 6 classic and 6 limited editions.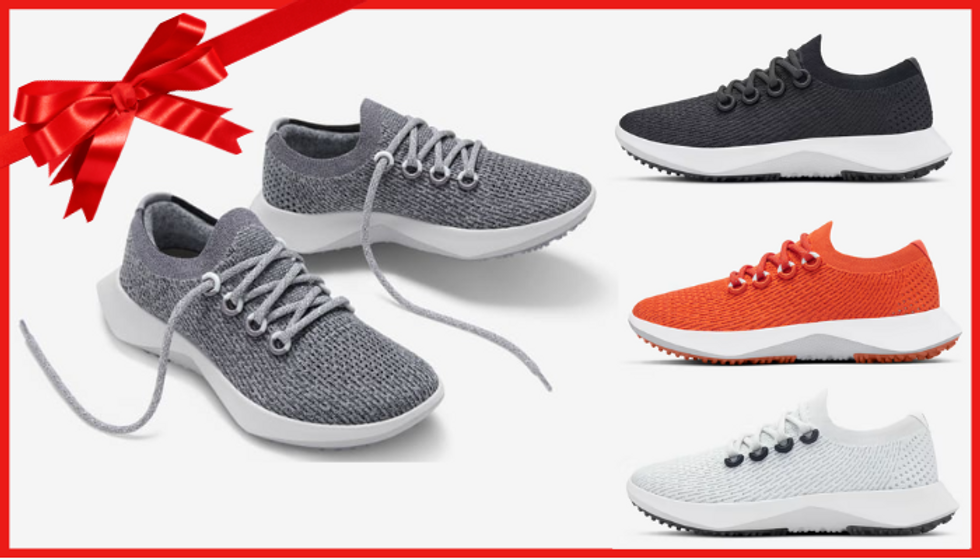 The best performance-driven sneakers on the market. A seamless one-piece upper containing eucalyptus tree fiber provides maximum comfort in your Tree Dasher 2's. Plus, their new and improved heel collar locks your ankle in place, making the grip so much better— perfect for long walks or light workouts. You can choose between 5 classic colors and 8 limited edition shades.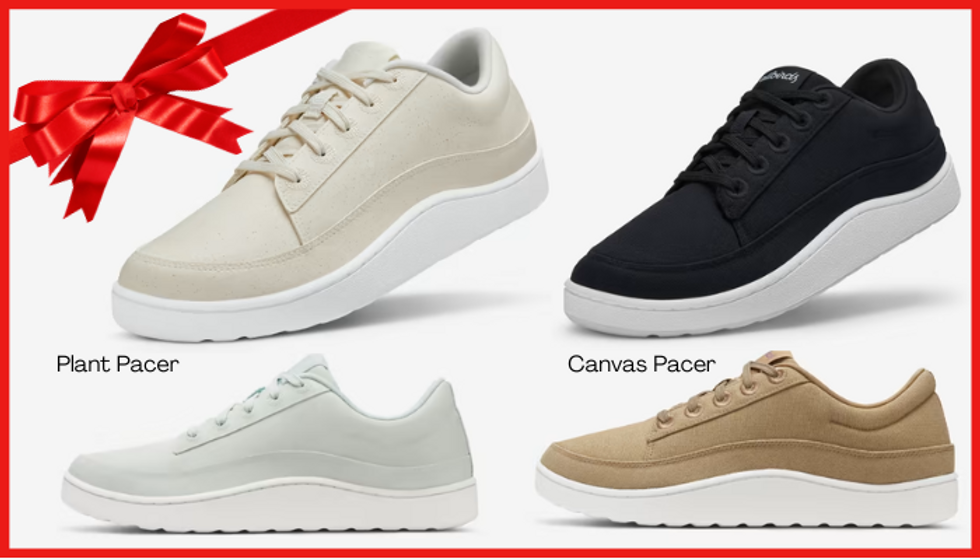 A more everyday casual look is achieved with the Pacer style, available in two unique materials — Plant Pacers and Canvas Pacers. The Plant Pacers are made with 100% plastic, petroleum-free Plant Leather and agricultural byproducts—like upcycled rice hulls. The traditional Canvas Pacer is lightweight and incredibly durable. Both Pacers come in a range of different classic and limited shades.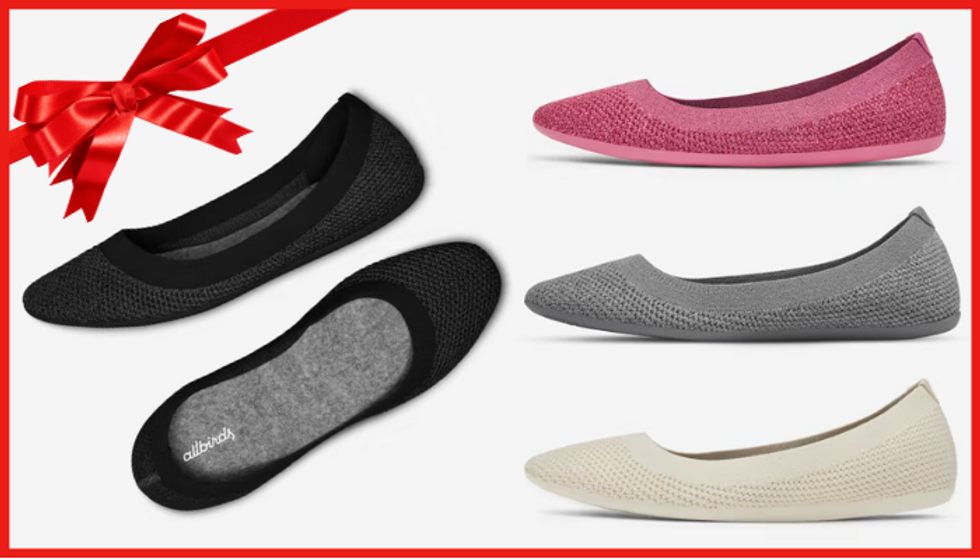 Apart from sneakers, every woman needs a good, comfortable, and stylish pair of flats. The Tree Breezers are crafted with silky-smooth eucalyptus tree fiber and a fitted collar making these ballet flats incredibly versatile for everyday use. You have the choice of 3 classic colors, 9 limited edition shades or 3 special sale colors. The Wool Breezers are just as comfortable and contain a bouncy contoured SweetFoam® sole and super-soft premium merino wool — so you can go the whole day in comfort.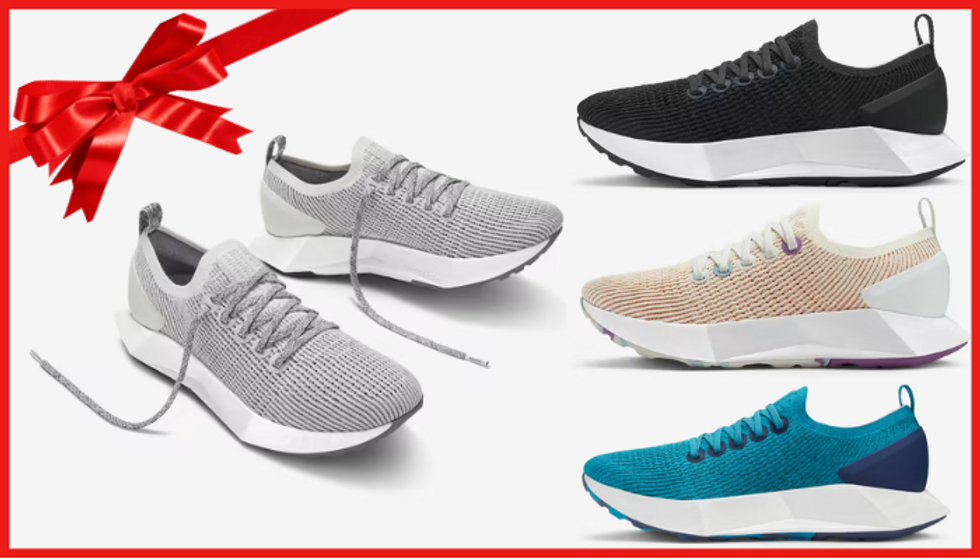 Allbirds' new Tree Flyers allow you to go faster and further with comfort in mind. These distance running sneakers are made with bio-based SwiftFoam™ midsole, which increases comfort and a breathable upper layer to help keep the air flowing. The heel counter and flared geometric midsole keep your strides steady. Grab them in 8 limited edition colors and 2 classic shades.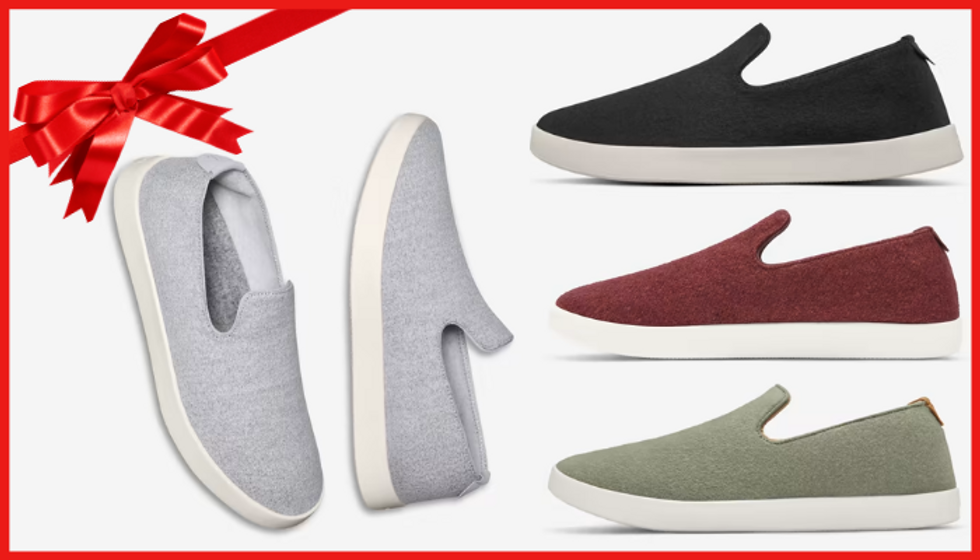 These extra cozy sneakers will change your wardrobe. Designed to slip-on and get right out the door, these are versatile and work for any weather. Allbirds' signature ZQ Merino wool is itch-free and durable, while the cushioned midsole helps keep your landings soft. They offer 3 classic and 9 limited edition shades.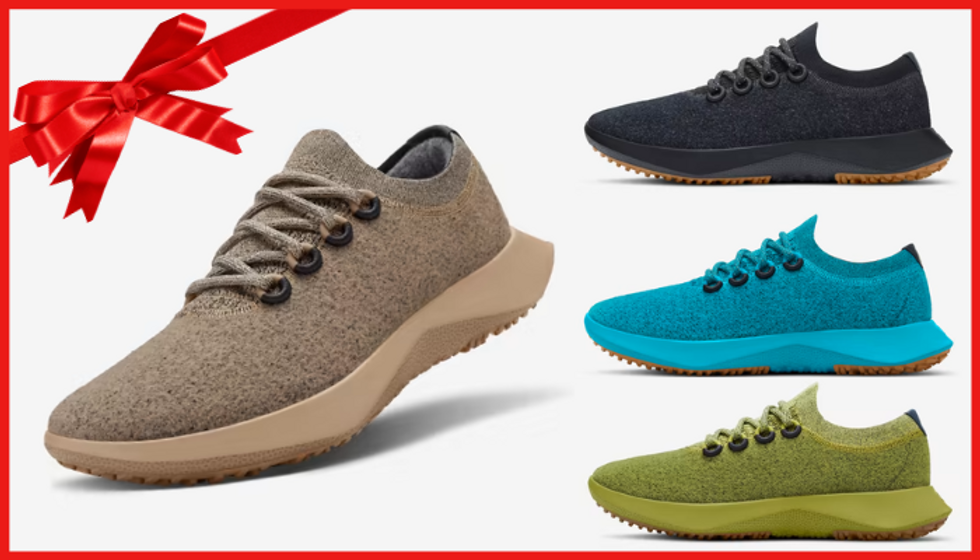 These can make tackling stormy weather easier with natural materials that give you extra grip and keep your feet warm. Perfect for running on a damp day! The Wool Dasher Mizzles also contain reflective details that increase visibility for safer runs. You can choose between any of their 5 limited-edition colors.
Allbirds are the most versatile, comfortable and stylish on the market. They are revolutionizing what people wear and have something for everyone. Plus, all their shoes are machine washable!
Don't wait too long to buy a pair for yourself or as a gift — you won't regret having a pair of Allbirds in your wardrobe!