As a fashion editor, I'm always trying to find ways to combine style, comfort, and performance. It's no easy task considering that almost every brand either has hyper-focused performance gear or ultra-lax loungewear.
However, that's not always the case. Last week as I was researching some of the best sneakers for women, I came across Allbirds. I'd heard of them before, but always thought they were just knock-around comfy shoes that couldn't hold up to everyday wear and tear.
The more I checked them out, the more I realized they might actually be the comfy-cool collab I've been looking for all along!
Allbirds has a range of sneakers for both women and men that are fashionable, comfortable, and come in a variety of styles and colors. Unlike Nike or Adidas, they can easily blend into any wardrobe and be dressed up or down for whatever my day brings.
They have so many incredible options, but I decided to go ahead and order the Allbirds Tree Runners.
The Tree Runners design is timeless – they're sleek and simple while still giving that classic look I can take from the office to the grocery store and even to happy hour. They come in classic colors like Mist, Navy Night, and Jet Black, but they also have 12 limited edition colors including Hazy Burgundy, Lilac, Lux Honey, and Dreamy Green.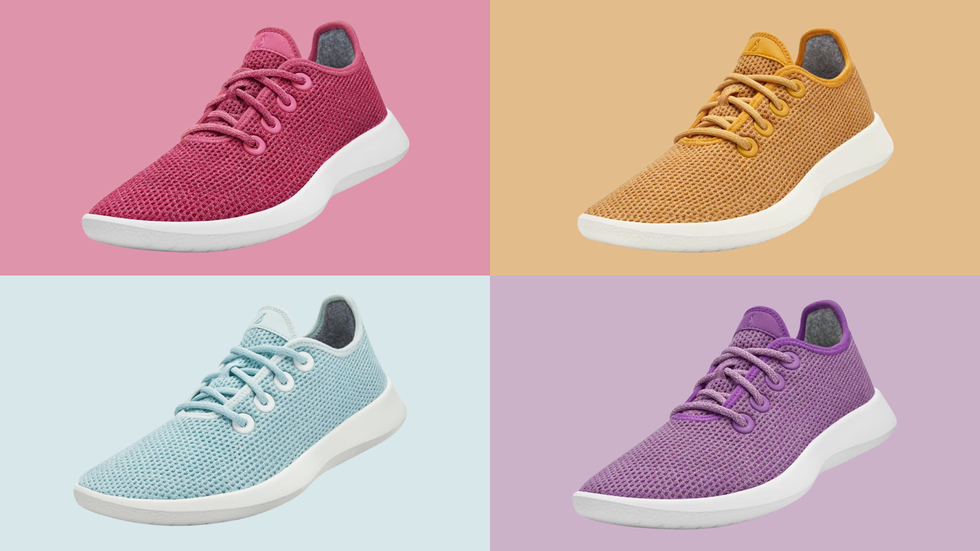 The Tree Runners feature a cushioned midsole to support all-day wear, but the best part is that they're machine-washable! I can officially leave my scuffed and stained shoes behind.
Once they came, the first thing I noticed was the weight. Unlike my other banged-up sneakers, these were beyond light. They're made from breathable eucalyptus fiber that not only feels like I'm barely wearing anything on my feet but also provides endless everyday comfort and thermo-regulating properties.
Slipping them on was almost easier than putting my sandals on. They were flexible and soft so they adjusted to my feet, and I didn't have to scuff my fingers pulling the back of the shoe like I used to with other lace-up shoes.
After wearing them for a few hours, I don't think I'll ever go back to my old sneakers again. The Tree Runners immediately earned my stamp of approval.
I'd recommend these to anyone who is looking for an easy, classic sneaker that can take you anywhere. Not only are they comfortable and stylish, but they're also carbon neutral. Allbirds uses sustainable materials like their SweetFoam® midsole made with sugarcane-based green EVA, Castor bean oil-based insole foam, and so much more.
I love these shoes as a fashion editor, but also as a woman on the go! For $105 - and with a 30 day return policy - the Tree Runners work overtime as my everyday, go-to shoe. Allbirds provides that next-level simple-chic that I've been looking for all along. Snag a pair of Allbirds to elevate your sneaker game – your feet will thank you later.
JUST FOR YOU: Allbirds is giving FREE SHIPPING on orders $50+ (try it risk-free, with easy, FREE returns!). Follow this link to shop Allbirds!