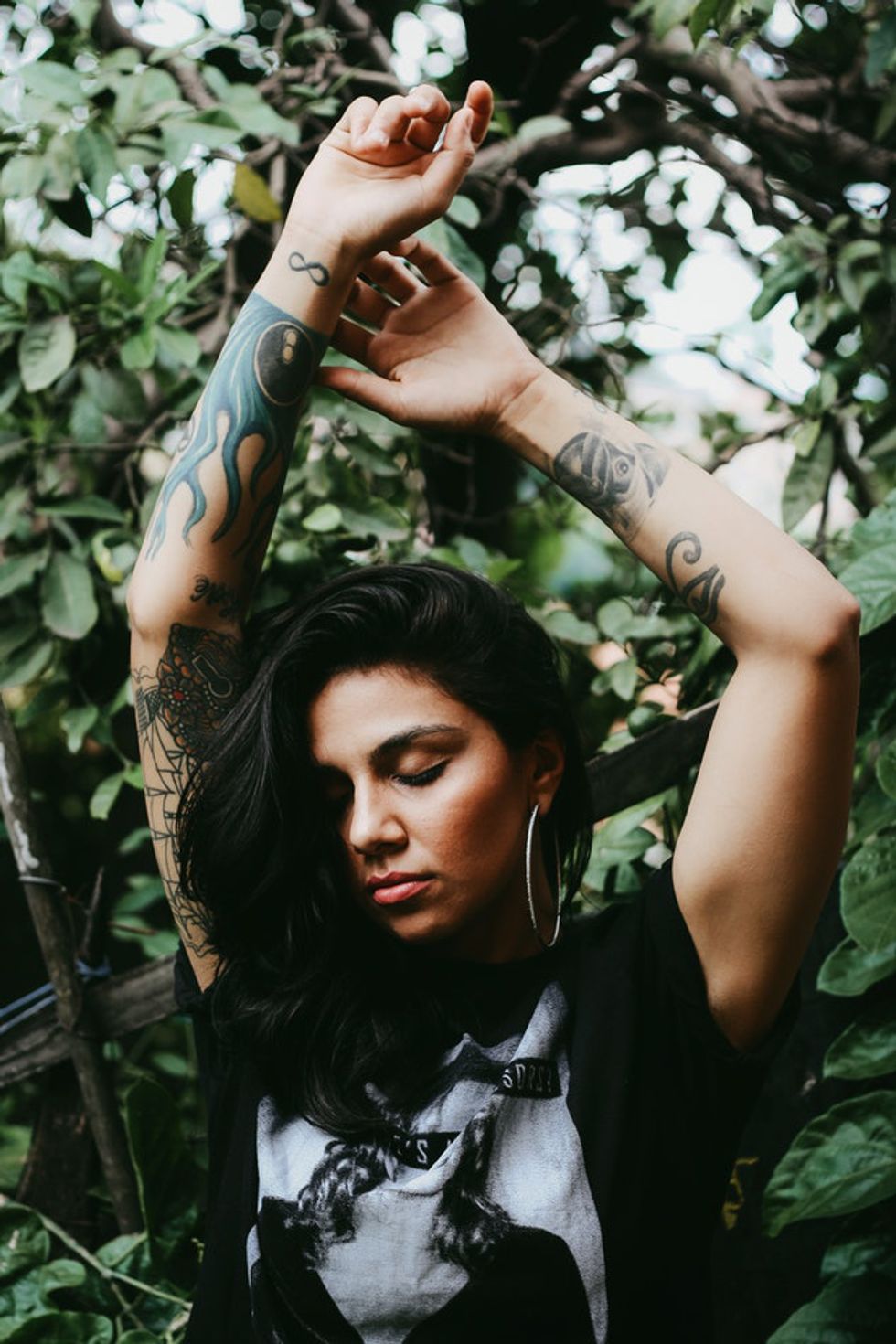 The best all-natural deodorants that actually work
We all want to smell fresh and clean, and part of being a breath of fresh air when we walk into a room is to be free of unpleasant "B.O." A nice swipe or two of deodorant will do the trick, but most deodorants are full of chemicals, dyes, artificial fragrances, and who knows what else? They may keep us smelling like a bouquet of roses, but at what risk?
If you are worried about the deodorant you are currently using, there is no need to go completely au naturale. There are many all-natural deodorants that work really well and will give you piece of mind every time you give your underarms the coverage they deserve for the protection you're after.
These five natural deodorants pass the "stink test" and promise to deliver long-lasting freshness without the need for the potentially harmful ingredients.
Sam's Natural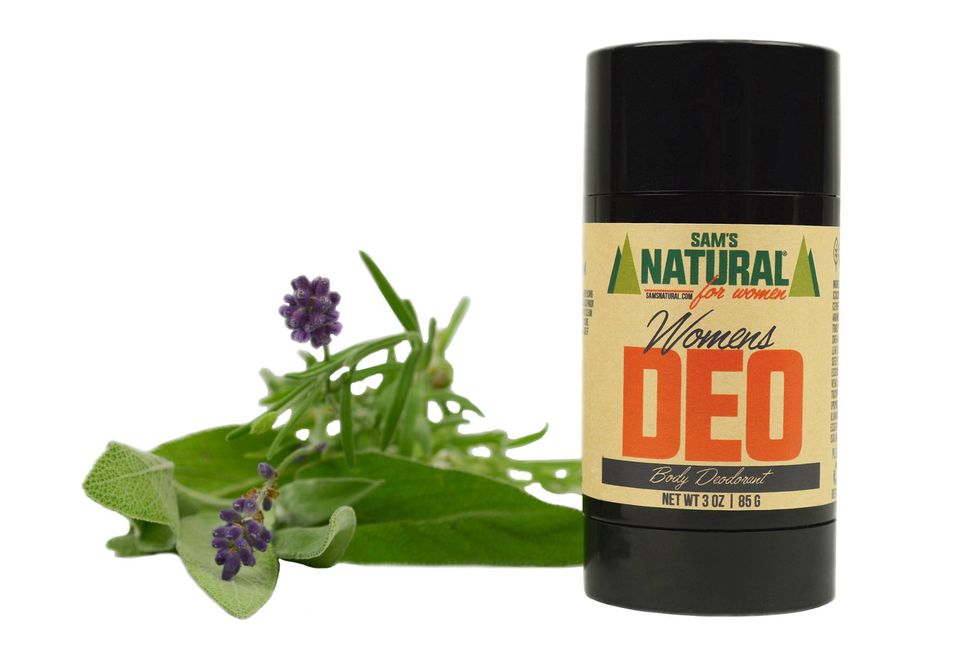 Made with plant-derived ingredients that combat underarm odor, Sam's Natural is free of aluminum, parabens, sulfates, and dyes, and is vegan and cruelty-free. There are a number of interesting scents derived from essential and fragrance oils to choose from, including aloe, cedar, chestnut, sage lime, and patchouli, with formulas for both men and women. Reviews.com awarded Sam's Natural as their "Best Overall" natural deodorant. Along with their line of deodorants Sam's Natural makes beard oils, candles, skin care products, soaps, lotions, lip balms, and more.
Cost: $9.95
Tom's of Maine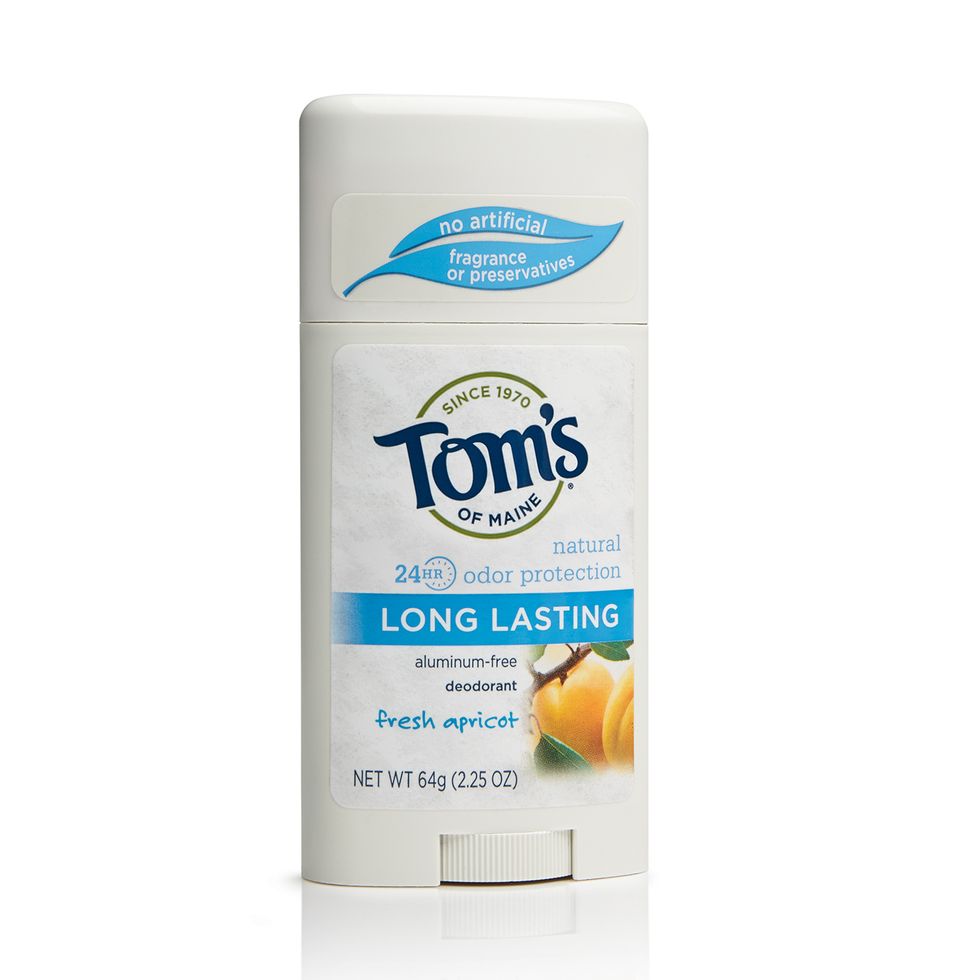 Tom's of Maine has been at it since 1970, producing natural body care for those seeking safe and reliable products. The company makes both deodorants and anti-perspirants, making sweat-proof promises as well as natural odor relief. There are a variety of styles to choose from, such as long-lasting, crystal, kids deodorant, and their original care. By using ingredients such as hops extract, mint, chamomile flower extract, and stevia, Tom's of Maine makes all-natural work wonders. No artificial colors, fragrances, preservatives, or animal ingredients are ever put into their products. They also make natural products for oral care, body care, baby care, and lip care.
Cost: About $4.23
Schmidt's/Eden's Garden Earth + Wood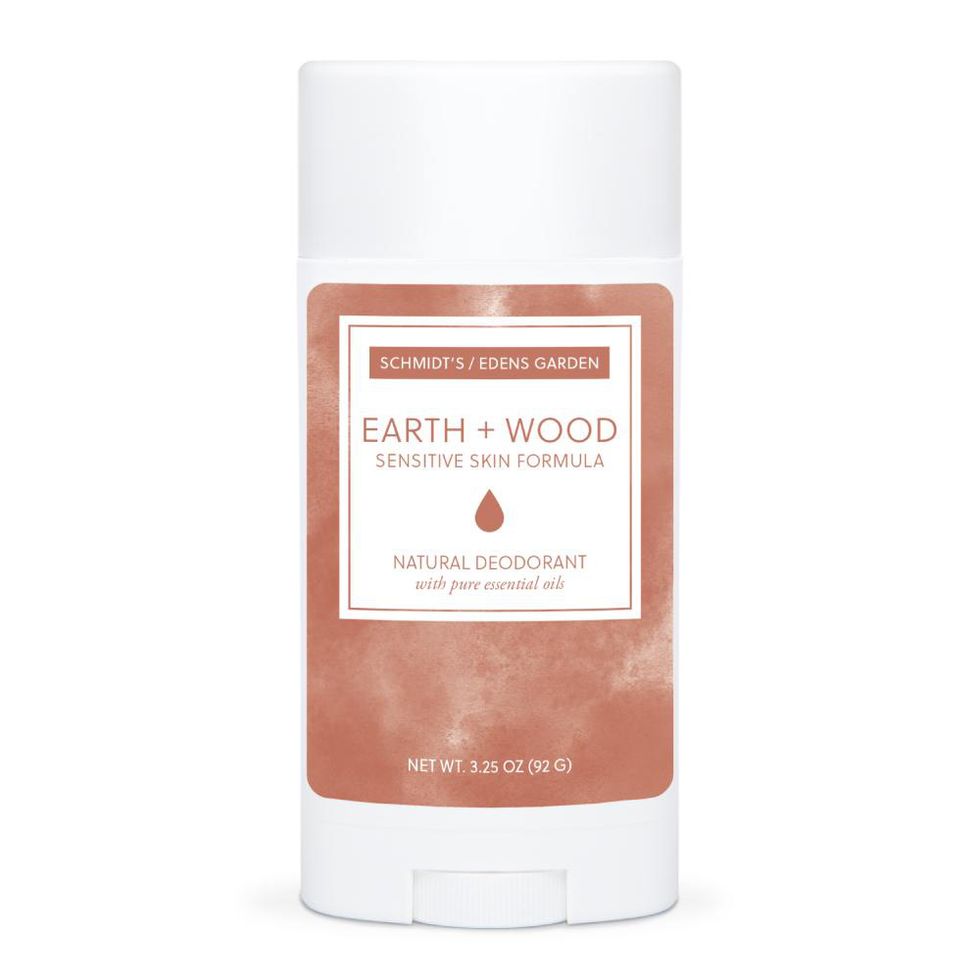 Made for those who enjoy the many benefits of essential oils, Schmidt's/Eden's Garden Earth + Wood smells unique and helps neutralize odor. The plant-based powders in the formula combat wetness without the need for aluminum. No parabens, phthalates, or artificial fragrances. Schmidt's/Eden's Garden Earth + Wood is vegan and cruelty-free and is non-greasy. No fillers, bases, or additives are ever added. They make a version for sensitive skin too. The company also makes body oils, perfumes, air diffusers, and even jewelry.
Cost: $10.99
Native Deodorant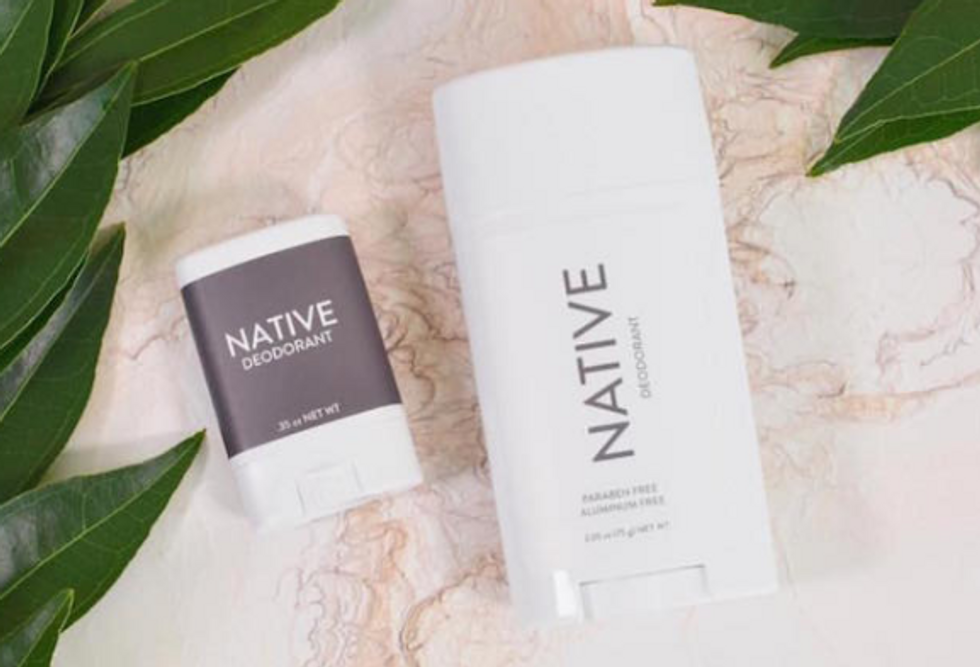 Native Deodorant is aluminum- and paraben-free and prevents odor and wetness using natural ingredients like shea butter, jojoba oil, beeswax, baking soda, coconut oil, and vegetable preservatives. Their deodorants are created for men, women, and those with sensitive skin, in scents including pear & lavender, honeycrisp apple & cinnamon, sandalwood & lemon, and cotton & lily. They never test on animals and promise to provide all-day-long protection.
Cost: $12.00
Truly's Cream Deodorant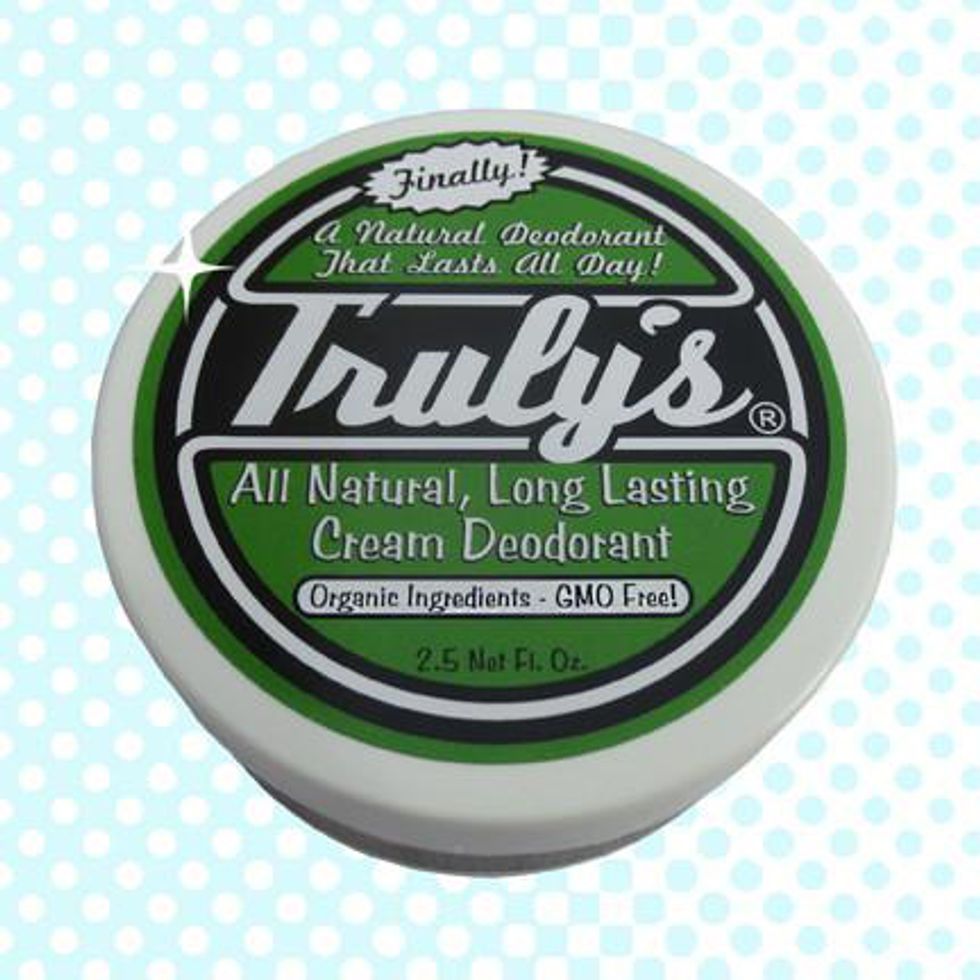 The long-lasting cream formula of Truly's all-natural deodorant is free of chemicals and goes on silky smooth. Using organic ingredients like coconut oil, powdered sugar, beeswax, and baking soda, Truly's is non-staining, won't sting the delicate underarm skin, and keeps clothing stain-free. Truly's comes in fragrance-free, "creamsicle" scent, and a kid's formula. No alcohol, no parabens, and no aluminum are ever part of the mix. Truly's also makes organic lip balms, soaps, wax candles, and even pantry items.
Cost: About $10.00
Our overall fave? Tom's of Maine! The price is right, the variety is plentiful, and most importantly, it work. Feel confident and cool with pits that smell perfect!