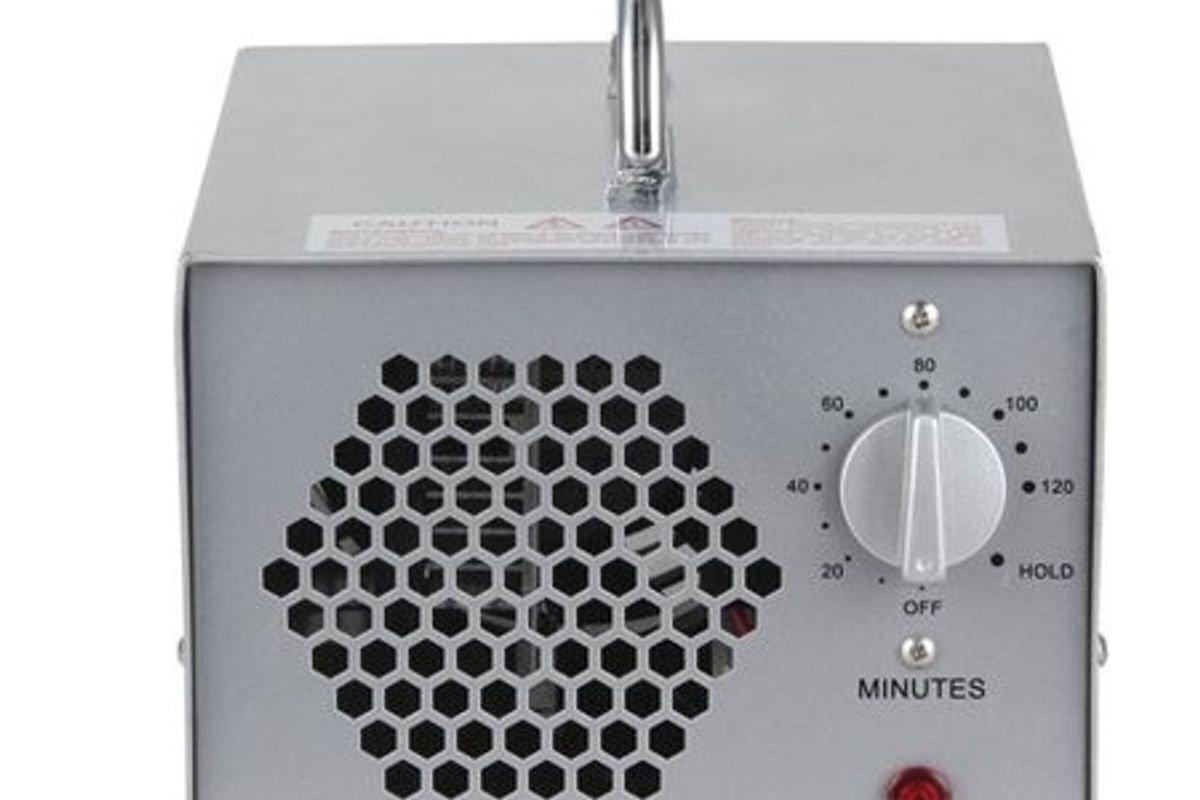 Best Air Filters for the Office, Home, and Car
Sneezing, stuffy sinuses, and fetid odors can make life unpleasant and your surroundings uninviting. If you filter out the particles that cause these irritating issues, the air in your place will be purer and that much closer to perfect. Take a deep breath and see our top picks for the best air filters for the office, home, and car.
Office:
hOmeLabs 3-in-1 Ionic Air Purifier with HEPA Filter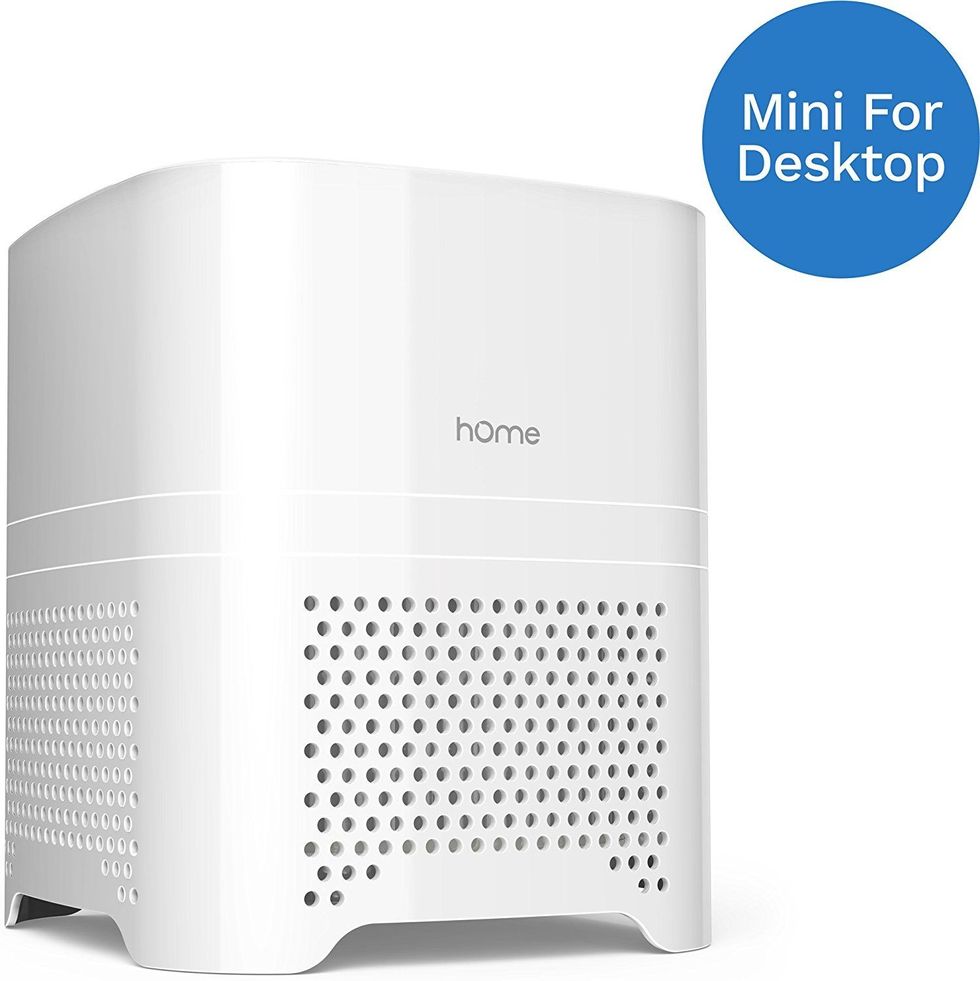 hOmeLabsVia pinterest.com
Portable and perfect for the desktop, hOmeLabs 3-in-1 Ionic Air Purifier with HEPA Filter reduces odors and fumes, minimizes mold, and alleviates allergies. If your office is always dusty and musty, at least you can take control of your area by removing "99% of air impurities" in your vicinity. Compact and easy to carry, this small savior is only 6.7 x 6.7 x 7.5 inches, making it space-conscious for even the smallest cubicle.

Cost: $34.99
Ionic Pro Compact Air Purifier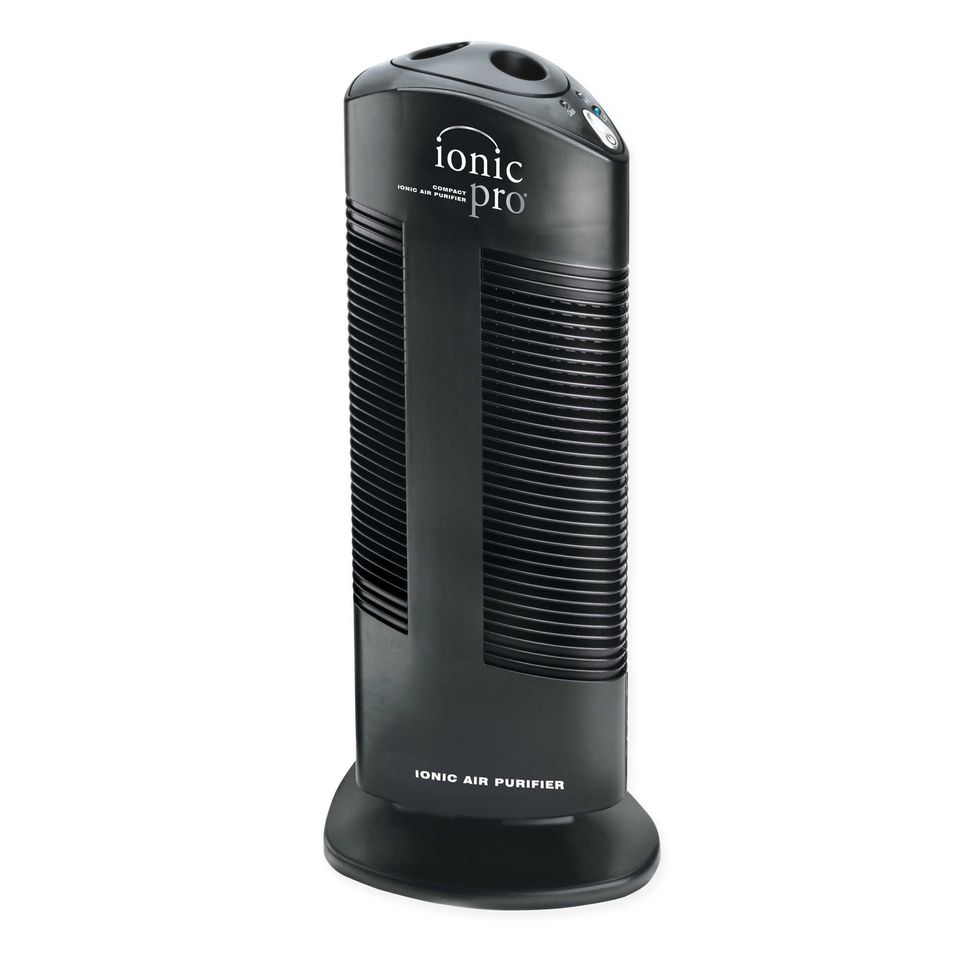 Ionic ProVia bedbathandbeyond
You'll need a quiet filter if you want to use one at the office, making the Ionic Pro Compact Air Purifier a silent but strong selection. Made for small spaces, this circulating purifier clears the air of particles and pollutants, with two speed settings and easy-to-clean blades. There's also no need to ever change filters, making this item a real breeze. Weighing in at just over five pounds, the filter is as easy to carry to work as a briefcase.

Cost: $89.99
Home:

RabbitAir MinusA2 Ultra Quiet Air Purifier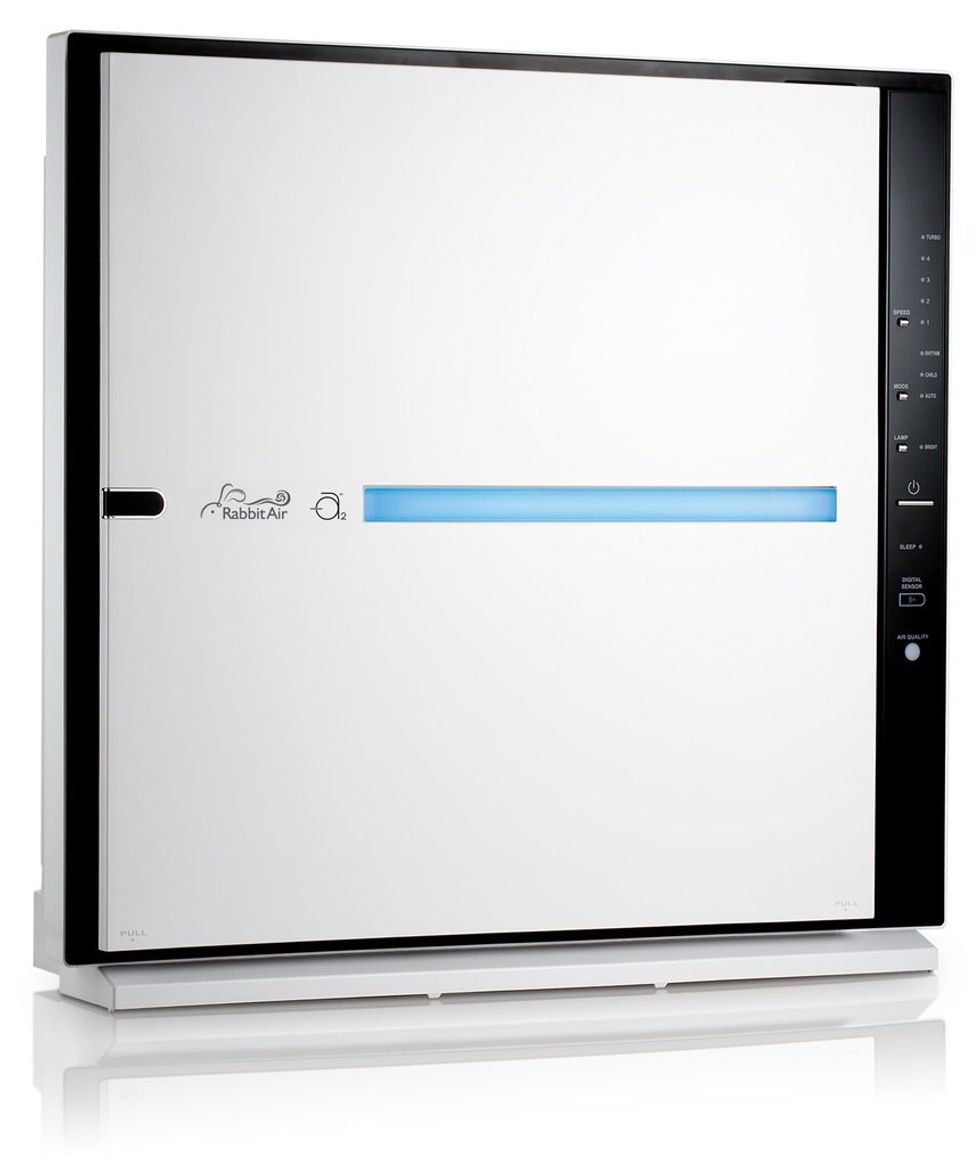 RabbitAirVia rabbitair.com
Cover a large area (up to 815 sq. ft. depending on the model purchased) and rid your home of the impurities with the RabbitAir MinusA2 Ultra Quiet Air Purifier. The sleek design won't intrude on your home décor, yet the powerful purification is evident throughout. The remote control makes using your purifier simple and efficient, and the noise level is minimal. You can choose a customized filter depending on your needs – from germ defense, toxin absorber, odor remover, or pet allergy, to make your living space more livable.

Cost: From $549.95 to $619.95
Della Whole House Air Purifier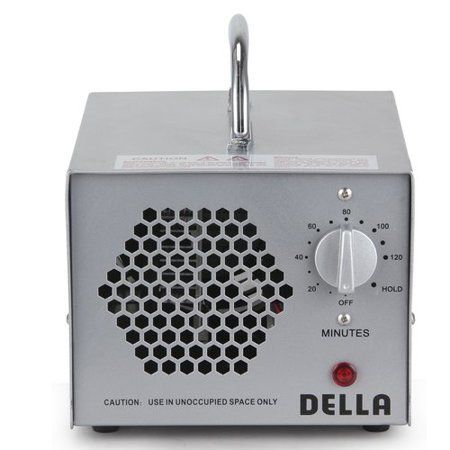 Della i5.walmartimages.com
Mildew, mold, pollen, or paint fumes – whatever your household pollutant problem may be, the Della Whole House Air Purifieris ready to solve it, making it easier to breathe no matter which room you're in. While the power is evident, this purifier is still portable, making it simple to move around while cleaning rooms or when you want it out of sight. Quiet and clearing, this purifier can clean up to 3,500 sq. ft. Impressive and inexpensive, Della does it right.

Cost: $76.99 (on sale)
Car:

Smart Frog Cube Ionizer Car Air Purifier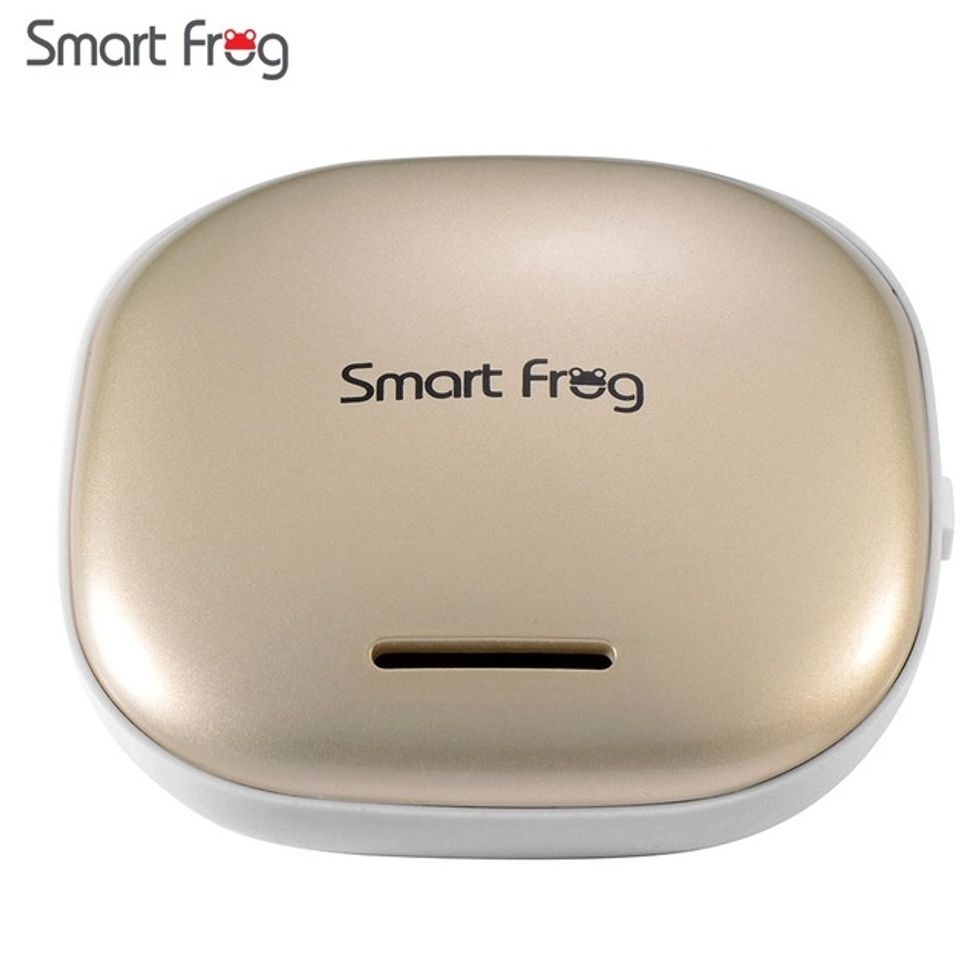 Smart FrogVia aliexpress.com
Small and sufficient, theSmart Frog Cube Ionizer Car Air Purifier makes your small space more sterile, freshens the interior, and gets rid of pollutants, bacteria, and odors that can ruin your drive. Mini yet mighty, Smart Frog is super-silent, so your ride won't be interrupted by unpleasant odors or annoying buzzing sounds.

Cost: $19.99
QuietPure Auto HEPA Car Air Purifier by Aerus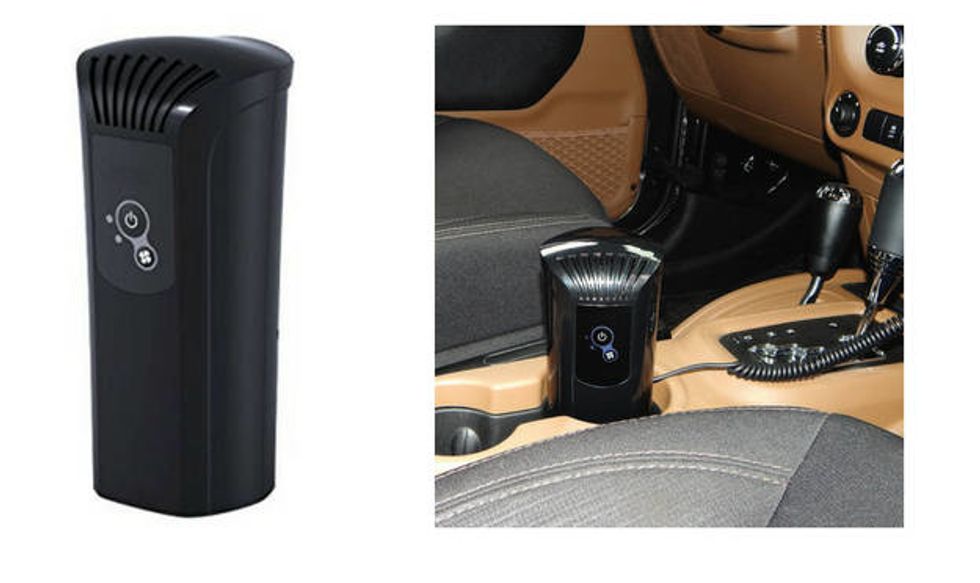 QuietPure Via allergyconsumerreview.com
Convenient for travel, QuietPure Auto HEPA Car Air Purifier by Aerus snugly fits into the car's cup holder for out-of-the-way filtration to fizzle out fumes and aid in eliminating allergens. Particulates and pollutants in a small space can be hard to handle, especially for those with allergies, so let QuietPure silently solve your driving dilemmas.

Cost: $49.00
Finally, you can breathe easy, no matter where you are.