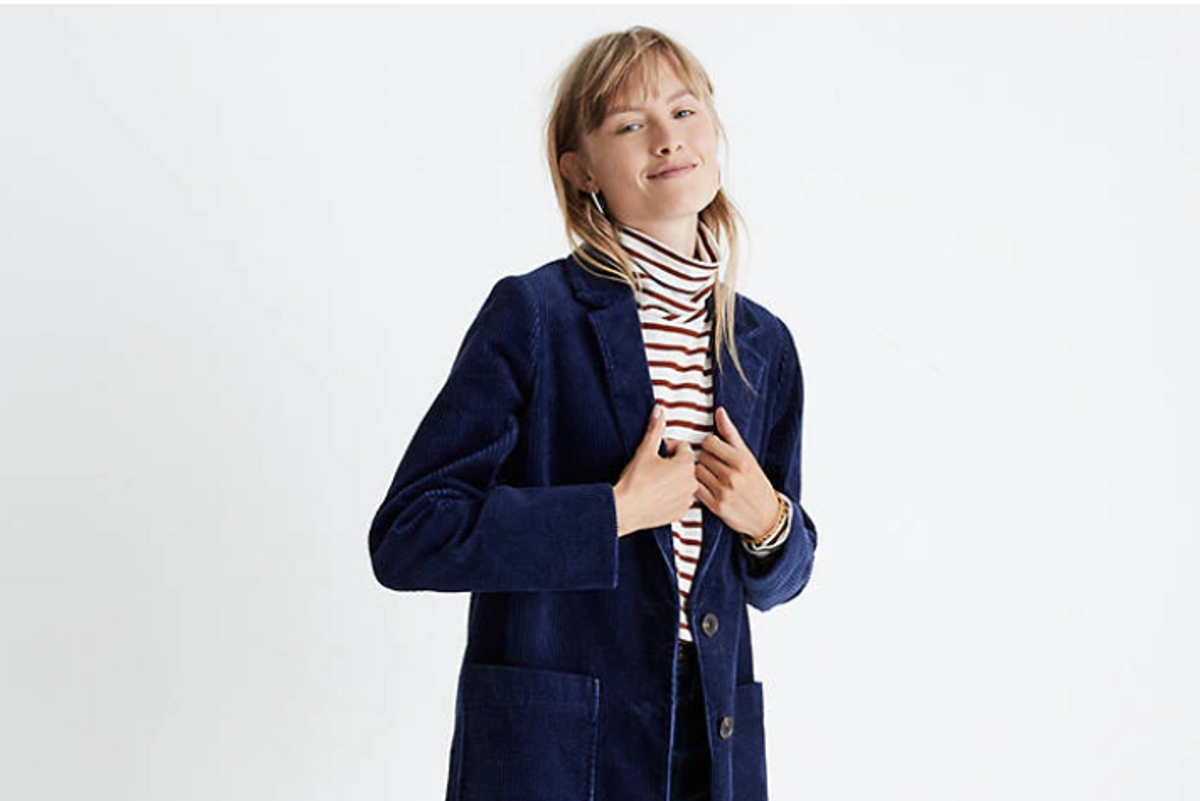 7 Affordable Fall Blazers That'll Change Your Life
Have you ever heard of a power blazer?
Throw a blazer over any outfit, and BOOM! You're a chic businesswoman on her way to a power lunch. Few articles of clothing truly have the ability to transform an attitude and an outfit the way a blazer does, so this fall, listen to the Succession theme song one more time, throw on a gorgeous blazer, and go take over the world.
You can always count on Banana Republic for solid staple pieces. This blazer, which is currently only $39.99, features a unique inverted collar. Plus, there's something about the brand that just screams "I've got my sh*t together, I've never blacked out on Smirnoff Ices and woken up without my debit card, I'm a high functioning adult," even if you did that just last week.
Price: $39.99
Shop the look here.