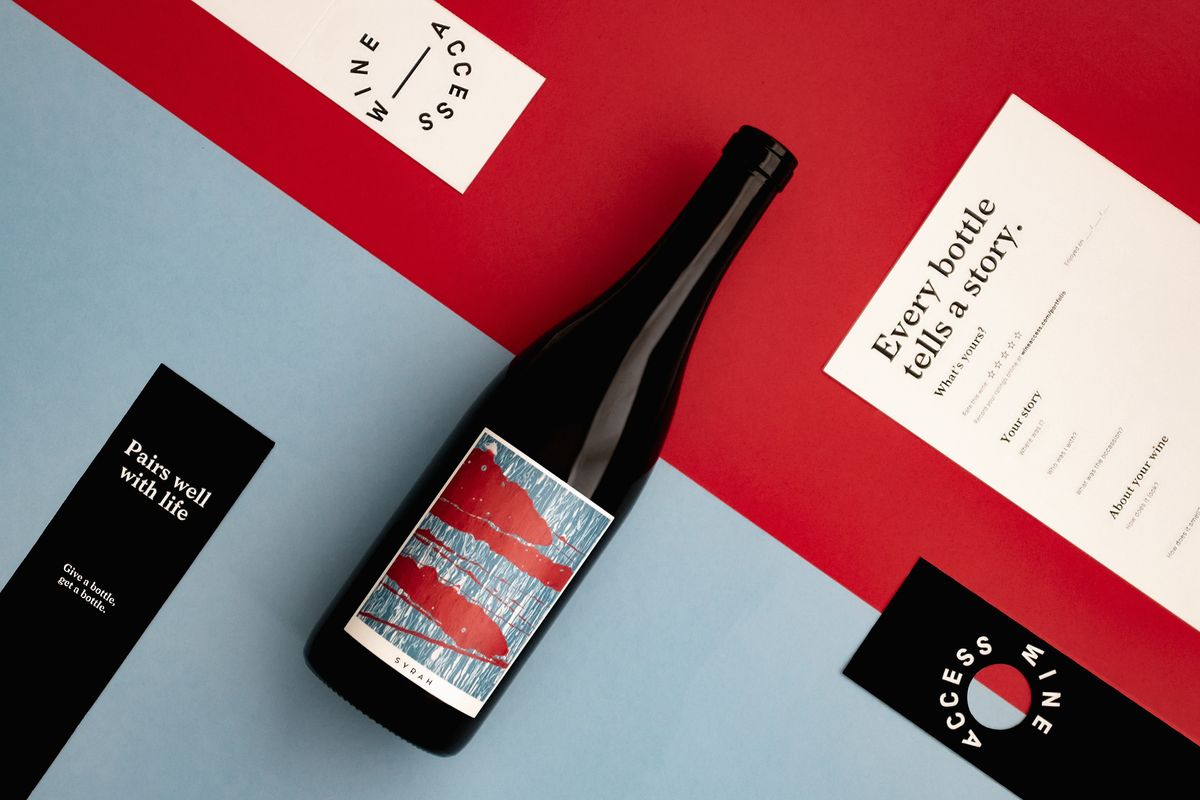 A Story Behind Every Bottle: How Wine Access Is Changing How We Consume Wine
Do you consider yourself a wine lover? Do you still dream of that trip you took in 2015 to the Tuscan countryside and regret finishing the case of wine you had imported so quickly? Have you already started planning a trip to visit all the vineyards up and down the coast of France? Let's be honest, nothing can compare to finding a great, rare wine that not many other people know about, but what happens when we run out of the supply?
This is where we tend to run into problems as wine enthusiasts. Unique wines consistently can be extremely difficult. Let's be honest; most of us don't have time to research all the best wineries in the world or let alone travel to all of these wine-producing countries. So how are you supposed to be able to find these sought-after, rare gems? Our editors have found the answer to your predicament at Wine Access, a platform that connects you to the world's finest, select wines. Discover the 5 reasons why you need Wine Access in your life now.
It's not your standard wine club
Wine Access's mission is to secure the best wines in the world, so everyone can treasure these bottles just like they do. Therefore, you don't have to sign up to be part of the "club;" you can simply order the wine you want when you want it. But if you do want to be part of a club that sends you delicious wines, Wine Access has you covered there too! 4 times a year you will receive 6 bottles of reserve wine that are climate control shipped, to ensure your wine is delivered in the best possible state! You will receive 10% off all your other purchases at Wine Access.
Finding the best wines is all about access
It's a fact: some of the best wines in the world are made in limited quantities. So it doesn't matter how much money you are willing to spend, if you simply can't find the wine, you cannot buy the wine. Wine Access works tirelessly to track down the best wineries and vintages of wine to offer. Often, you can only find these wines at Wine Access because unless you were living in a tiny village during the harvest of that award-winning reserve in the Tuscan hills, you would not find this wine!
They do the work for you
Wine Access is piloted by a close-knit team of wine experts and sommeliers. These professionals travel far and wide to find wines that inspire. They can detect all the flavors included in the wine and know what food will pair perfectly. Determining whether the 2014 or 2015 Chateau Lafite-Rothschild is better is one of their passion projects. Ordering your wine from Wine Access allows you to be confident that you will love every bottle you try. But if you find a bottle you do not absolutely love, send it back and receive a full refund, no questions asked!
Impress your friends and yourself
One of the best aspects of each Wine Access delivery (other than drinking the wine obviously), is the education offered with each bottle. Between the Wine Access newsletter and the accompanying video created for every bottle, you learn the story behind each and every bottle of wine. Meet the family that owns the small vineyard in Spain, or unearth the story of how a particular winemaker came up with the flavor palette for their 99-point Rose. Tasting these wines is one thing, but understanding and appreciating what makes each one special takes the wine drinking experience to the next level.
Wine compliments any meal or event perfectly. A well crafted, balanced glass can turn an average, weekday night into the best night of the week. Buying the best wines supports the art of fine winemaking, and Wine Access is your direct source to world-class wines.
Special Offer: Wine Access is offering our readers a special discount on select wines this week. Click here to browse the selection.