My husband and I were heartbroken when we had to cancel the family trip to Disneyworld last year. Our children, Jake and Julie had been counting down the days to their first vacation for months. Julie cried for a week when she found out she wouldn't be meeting Elsa.
We really wanted to give them something else to look forward to but we weren't comfortable traveling too far. My husband suggested camping, but I didn't like the idea of the kids roughing it (and I didn't want to rough it myself, to be honest). We decided to do some research to see if there were any safe trip options, and that's when we came across Getaway.
Getaway has all the good parts of camping, but with the added comfort of their beautiful, secluded cabins tucked away in the trees. Plus it's only a 2-hour drive from the city. It sounded great but I still wondered, how safe is it really?
So I checked their site and Journal posts, plus I emailed their team to get some more info, and they couldn't have been more helpful. They reassured me that they've upped their cleaning procedures and that the cabins are at least 50-150 ft away from each other. Check-in is also completely contactless and we would be able to go straight to our cabin without interacting with anyone.
After looking at the site and seeing how cozy the cabins looked, we decided to go ahead and book one for a weekend. We showed the kids some photos and they were excited to be going on an adventure in nature. I was happy to be getting them away from the PlayStation and iPad for a while. There's no Wi-Fi in the cabins, plus a phone lockbox, so it's the perfect place for a technology detox. (There is a landline in each cabin, in case we need it)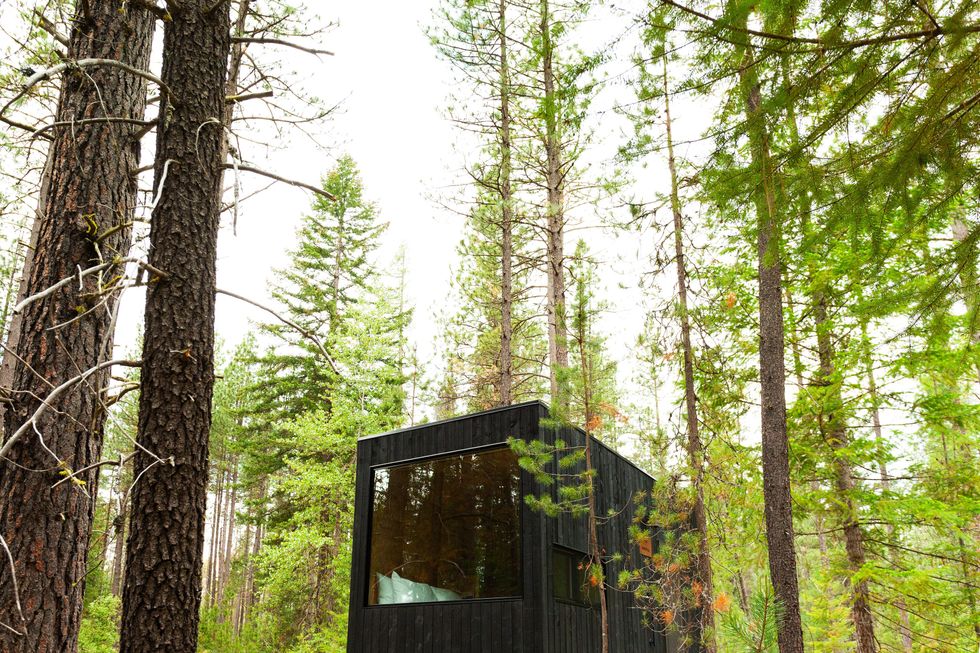 As soon as we got out of the car, the kids raced each other to the cabin. My first thought was that it's even more charming in person. The cabins have everything you'll need - freshly made beds, along with AC and heat, a private bathroom with a toilet and a hot shower, a deck of cards, and a selection of books. The kitchenette includes a two-burner stove, a mini-fridge, and essentials, like a pot and a pan, a tea kettle, a bottle opener, and olive oil and salt and pepper.

First, we went to Food Lion, which was about 10 minutes away, to stock up on food for the weekend. After we settled in we decided to do a bit of exploring, so we started with a hike of the Faith Rock Nature Trail. It's only .08 miles so it was perfect for the kids. Jake was in charge of taking some nice photos using the instant camera- some of them came out blurry but he was very proud when he got one of a squirrel climbing a tree! The trail was very scenic and we all enjoyed it.
When we got back my husband made us BBQ for dinner, and we roasted s'mores as we sat around the fire pit. As soon as the sun went down we put the kids to bed as we wanted them to be rested for the big surprise we planned the next day. My husband and I then treated ourselves to a glass of wine around the fire afterward to top off a lovely day.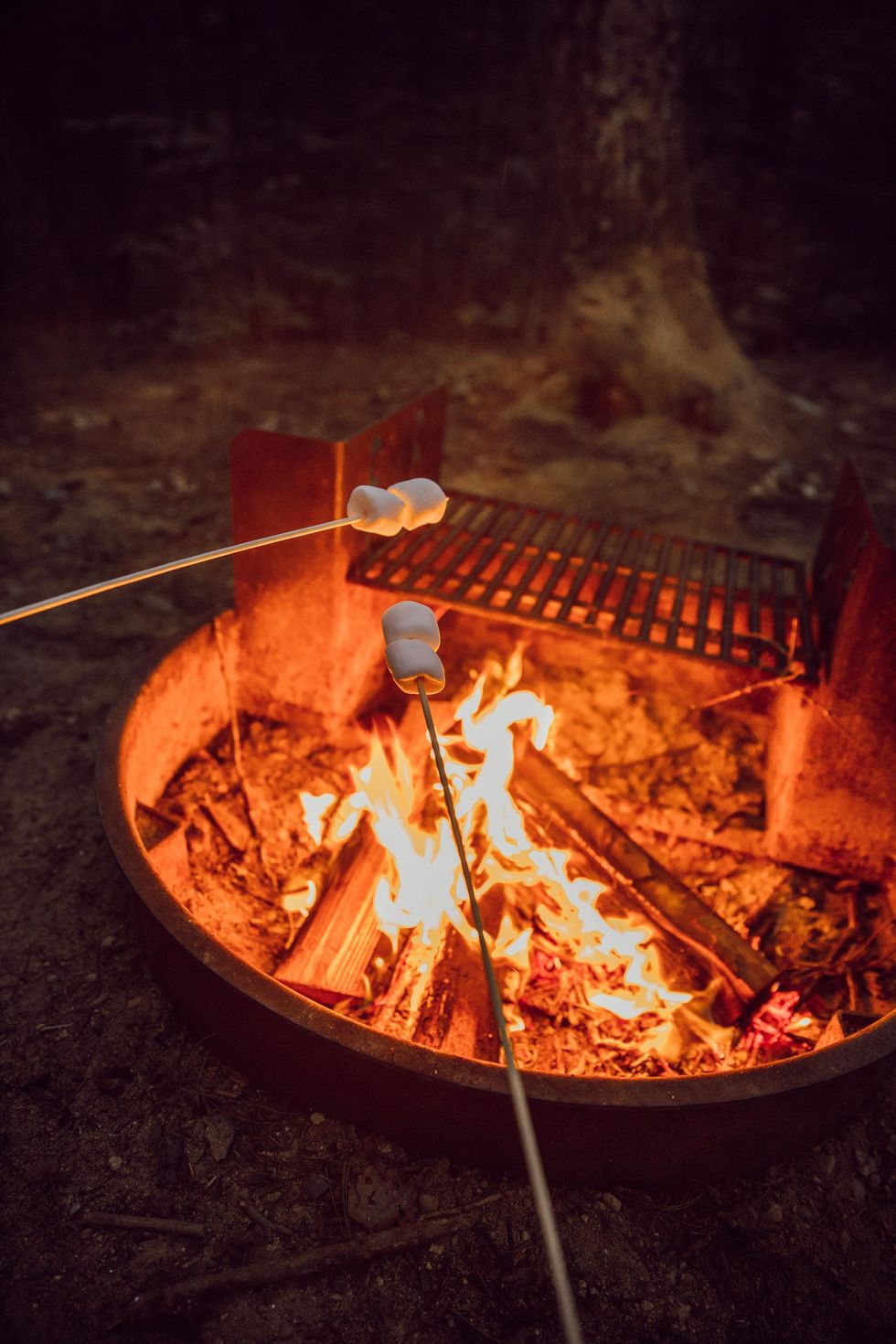 The next day we had some eggs for breakfast at the picnic table before setting off on our adventure to The North Carolina Zoo! It's only 8 minutes from the outpost, and I'll never forget the way Julie's face lit up when we got there. We went in and the first thing Jake wanted to see was the lions! Julie loved the giraffes and turtles - we got lots of great photos.

Next, we went on to Purgatory Mountain Trailhead for a hike, which was right by the Zoo. It's just 1.8 miles and kid-friendly, and the views were amazing. Julie was astonished at how big some of the mountains were in the distance. By the time we got back to the cabin, the kids were exhausted. I rustled up some pasta on the stove, and the kids had some hot chocolate before hitting the hay.
The next morning it was time to go home, the kids were sad but spent the car journey going through the photos, asking if we'd be coming back again soon.
Overall, our Getaway experience was one we will all remember for years to come. It's no Disney World, but it's an even better way to spend quality time with the family. If you're looking for a fun and safe family vacation, I'd highly recommend Getaway.