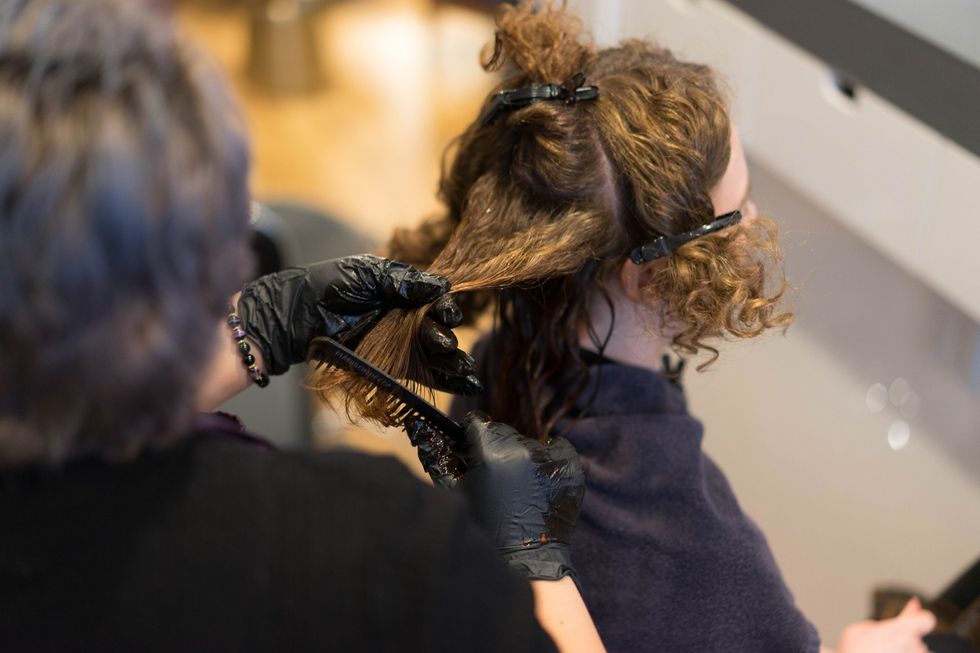 A Hair Colorist's View on Madison Reed
As a hair colorist, I see all different kinds of clients, from young girls looking for a new, edgy look, to older women looking to revitalize their hair. I see some women with thin, fine hair, and others with thick, voluminous hair. For each client, I have to assess which color and product will be best for their hair type. That can sometimes get tricky.
Though many hair dyes are effective in achieving natural-looking color, most traditional dyes are filled with harmful and smelly chemicals like ammonia and parabens that can not only cause damage to the hair, but make the experience of hair dyeing unpleasant. These chemicals tend to irritate the scalp, making it itchy or sting. After multiple uses, ammonia can dry out the hair, make it look flat and lose its brilliance.
When I started working at the new Madison Reed Color Bar, I had a different kind of experience coloring hair. Madison Reed is a relatively new online hair color and care brand that provides you with a 100% shade-match for demi-permanent glosses and permanent dyes based on a client questionnaire. But what makes Madison Reed stand out is there formulas are made with ingredients you can feel good about. Free of: ammonia, parabens, resorcinol, PPD, phthalates, and gluten, and enriched with hair-loving nutrients—keratin, argan oil, and ginseng root extract—to protect and pamper your hair.
I see the results on my clients. One woman has been using Madison Reed for months, and her husband loved how her hair came out so much that even he started using it! Madison Reed leaves hair feeling soft and healthy. The application process is also so much simpler. The way I do it in the Color Bar is exactly the way my client does it in her own home. There are no brushes required. You can just put on the gloves and apply the thick cream right to roots, then smooth it through to the tips, saturating the hair. Some people like to do permanent color at the roots and then a demi-permanent gloss through the rest of the hair.
So whether you color your hair at home with Madison Reed or are able to get a root touch up at their new Color Bar in New York City...it's a win win situation. Either way you'll feel beautiful and have gorgeous, radiant hair—with or without the salon.
That's the best part about Madison Reed: that you can get a salon experience at home. The quality of the Madison Reed color really works to give hair extra dimensions of tone and richness that I haven't seen with other products. Madison Reed is a way to achieve professional hair-coloring without the salon, for only $24.95. Both me and my clients love it!

Update: The folks at Madison Reed want to help you find your perfect color. Follow this link to get salon-quality hair color at home!