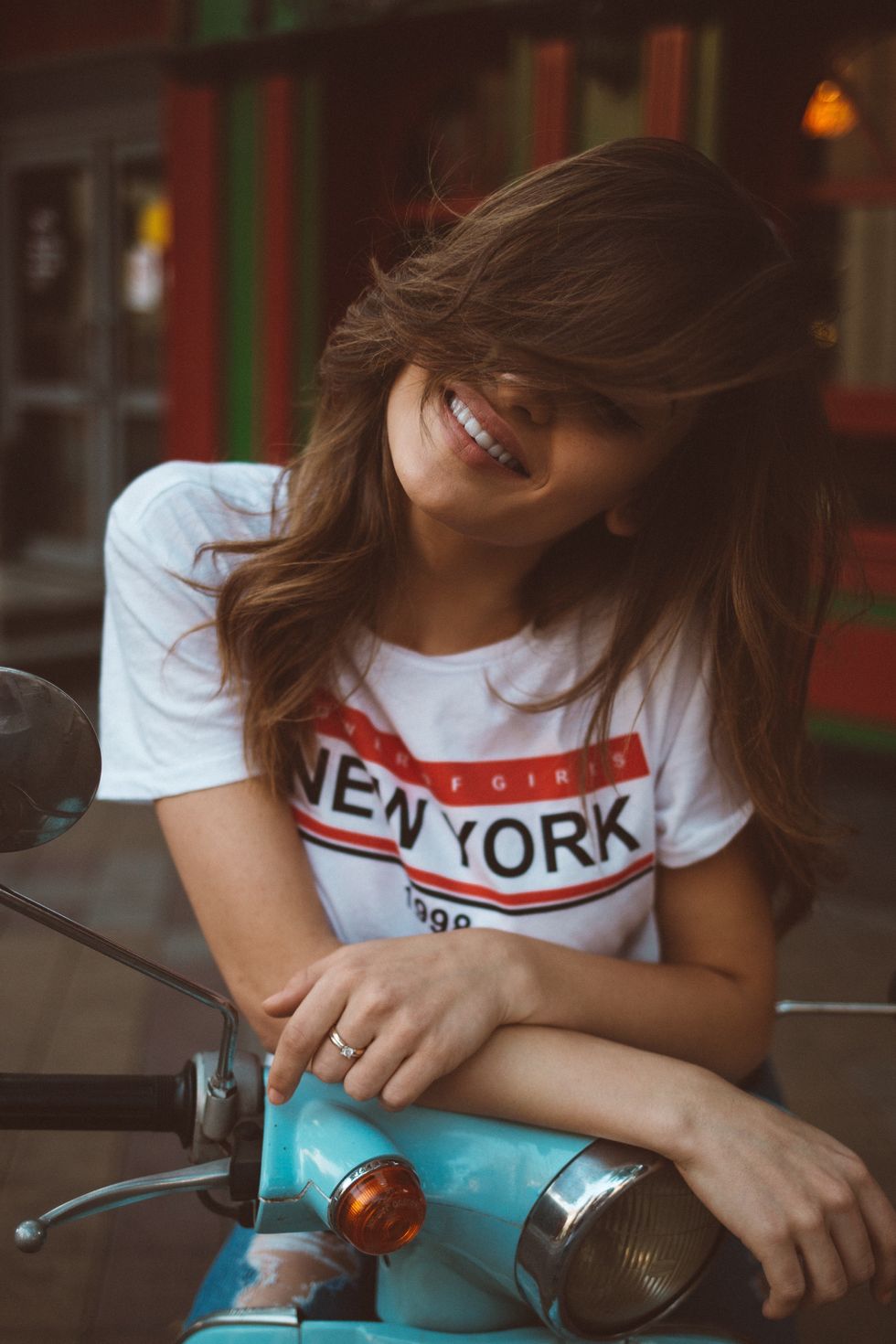 7 ways to revive your hair post-summer
Summer has come and gone but damage from summer fun can linger in your hair.
Summer has come and gone but damage from your summer fun can linger in your hair. Between the beach, humidity, sun, and chlorine, summer is an opportune time for your hair to be damaged. Repairing your hair post summer can is a way to prepare for the winter. Here's a break down of what you need to do for some of the biggest post-summer hair issues.
Chlorine-damaged hair
Chlorine can strip your hair from its natural oils and leave the hair shaft dry and brittle. Since chlorine builds up in your hair, a clarifying shampoo can work wonders. A simple apple cider vinegar rinse can do a solid job as well. Follow up with a leave in conditioner and a weekly hair mask until your hair is back to your pre-pool standards.
To keep the beach waves
If you want you hair to look like you've been at the beach all year long, opt for easy styling. Add heat protectant to clean hair and curl sections with a wide barrel curler. Add sea salt spray and work into hair.
A frizzy mane
Frizz-free is hard all year round, but a routine of repairing your hair and protecting your hair will result in a frizz-less do. Start in the shower with a keratin shampoo and conditioner. Then follow up with a sealing serum and heat protector pre-styling. Finish with an anti-frizz hair spray for all day protection.
No volume
If you have fine hair, product build can be the cause of flat hair. Use a clarifying shampoo to keep your hair clean and light. Use a light weight conditioner to avoid excessive build-up. to Simplify your hair routine by minimizing hair products and how much you use.
Over-processed hair
Processed hair tends to suffer the most during the summer months. The chemicals used to lighten or straighten make hair more porous and weaker. Add the sun, salt water or chlorine and hair can become brittle. A keratin treatment or keratin-based products can help rebuild protein. Regularly using nutrient-rich hair oils like aragn and jojoba can help replenish your hair's softness and shine.
Dry scalp
Sun, product or chlorine build up can easily dry out your scalp. Try using a dandruff or clinical shampoo like Head and Shoulders. Follow with a hydrating mask for your scalp. Massaging rather than rubbing your scalp in the shower can help generate hair growth and natural oils. A few drops of coconut oil massaged in you scalp before or after washing can help keep you scalp hydrated.
Brassy-tone
Ombres, highlighted hair or blond hair can get brassy after too much time in the sun or heat styling. Before heading to the salon for toning, try a purple or blue shampoo at home. Purple shampoos combat brassy or yellow tones by essentially canceling the warm tones. The dark and more pigment the shampoo is the better. It might take a few shampoos to reverse the damage but if that doesn't work try an in shower treatment.