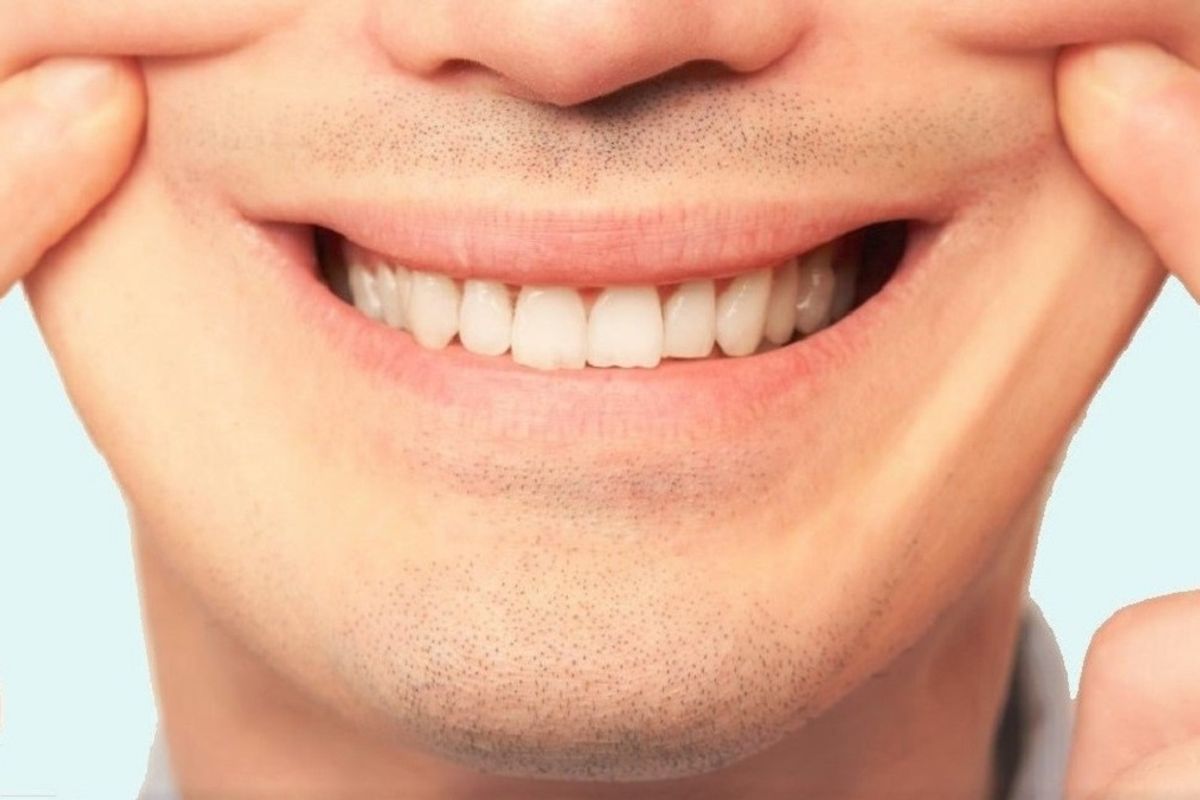 7 of the Best Products to Improve Your Smile
These products will help you smile with confidence.
When you're in a good mood, your smile lets the whole world know it.
So why should you let the little flaws in your smile spoil that good mood? With the help of these 7 products — and one service — you can smile with the confidence that you're putting you best face forward.
A Dental Appointment With Tend
Before we get to all the great products that can help your smile look its best, it's important to note that none of these can replace a trip to the dentist. While dental professionals recommend two visits each year for a check up and cleaning, more than a third of American adults don't even go once.
But it's hardly surprising that people avoid it. Going to the dentist is inconvenient, uncomfortable, expensive, and (for those of us who don't floss twice every day...or every month) shame-inducing. That's where Tend comes in. For dental patients in New York City, Tend offers online appointments — with night and weekend availability — no upselling, no shaming, and overhead Netflix to watch while your mouth is getting spruced up.
Tend's online store also offers great dental supplies like the dentist-designed Soothsonic electric toothbrush, which gently and effectively removes plaque that you would struggle to get with manual brushing.
Smile Direct Club Aligners
Nothing breaks your confidence in your smile like crooked, crowded, or gappy teeth. But braces are expensive, unsightly, and inconvenient — plus you can't eat corn on the cob. That's why clear aligners are such a good alternative.
Invisalign made clear aligners famous, and is still a great option, but there is a cheaper source that doesn't even require a trip to the dentist. Aligners from Smile Direct Club can be customized based on an impression kit sent to your home. once you send the kit back, Smile Direct Club will then send you all the aligners you need to get straighter teeth in around 4-6 months.
A Waterpik
If you related a little too much to the flossing comment above, there's a good chance you're not getting the oral hygiene you need to keep your teeth healthy. Most dentists actually say that proper flossing is more important than brushing for the long-term health of your teeth, and it can even prevent cardiovascular issues. But flossing is also terrible...
It takes forever, it's uncomfortable, and if you aren't already in the habit, it's likely to have you spitting blood. While there is technichally no replacement for dragging a length of string or plastic across the hidden surfaces of your teeth, a water flosser is a faster and less painful way to dislodge plaque and bits of food from between your teeth. It can also toughen up your gums to get them ready for actual flossing.
There are a lot of models of water flosser on the market, Waterpik is the classic, and it's a reliable option. The Waterpik Nano Plus is available for under $60, and packs up tightly for travel, so you can always be sure you're taking care of your smile.
Smile Brilliant Tooth Whitening Kit
Just about everyone wants whiter teeth. With age, wear, and exposure to certain chemicals, teeth naturally develop a yellow tinge. But it doesn't matter how common or natural it is, a yellow smile just doesn't look as nice.
That's why there are so many tooth whitening gimmicks on the market. But whitening toothpastes and mouthwashes don't work, light-up mouth pieces are probably just flashy pseudoscience, and activated charcoal might help a little...but it might also be really unhealthy.
If you don't want to break the bank on an expensive dental procedure, your best bet is still a peroxide based whitener like the kind in basic whitening strips. But if you want a slightly more professional whitening experience, the Smile Brilliant teeth whitening trays are the way to go.
With custom-molded trays for your teeth, their high-concentration whitener is kept in direct contact with all the surfaces of your teeth while minimizing contact with the sensitive tissue of your gums.
ECOJOY Grass Straws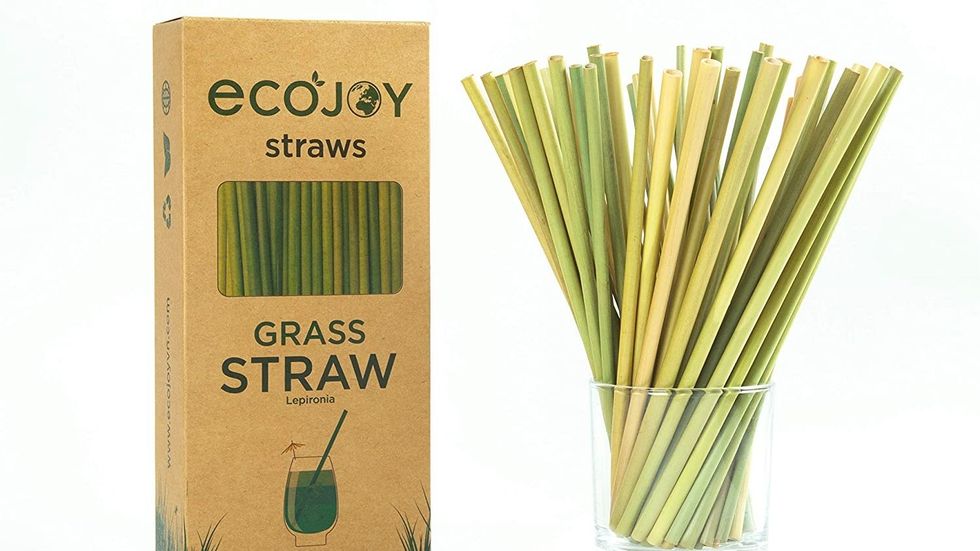 Now that you have a brighter, whiter smile, how do you keep it that way? One way is to use straws. Some of the most common sources of tooth stains are coffee, tea, and red wine. All these beverages are full of tannins that can cause your teeth to yellow over time.
But you don't need to give up your favorite drinks to keep your smile looking bright. If you drink them through a straw, you can minimize the amount your teeth are exposed. These disposable grass straws from ECOJOY are affordable, convenient, sturdier than paper, and because they're literally just tubes cut from grass, they're eco friendly and safe to use in hot tea or coffee. Also, they look a lot classier in a glass of wine than a standard plastic straw.
A Nighttime Dental Guard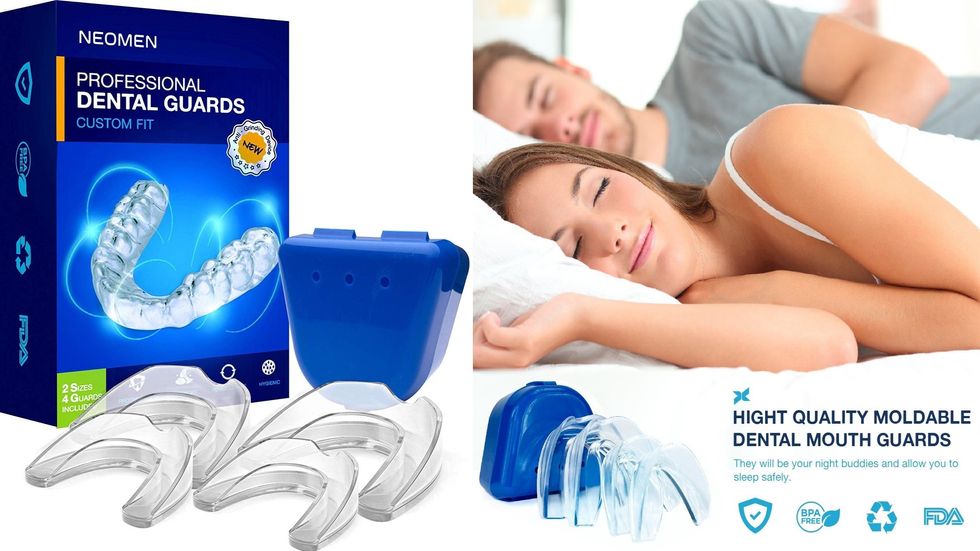 Another common cause of tooth discoloration — and worse — is the damage caused by grinding or clenching your teeth while you sleep. Tooth grinding, also known as bruxism, is surprisingly common. If you ever get complaints about squeaking or grinding noises keeping a partner or a roommate awake, or if you often wake up with a headache or sore jaw muscles, you could be grinding your teeth without even realizing it.
Fortunately, there's a simple solution. A nighttime mouth guard prevents you from grinding your teeth in your sleep. There are a lot of brands on the market, but these dental guards from Neomen are a comfortable, affordable option.
Coconut Oil
Oil pulling has recently gained attention as an added oral hygiene step, but it's not just a fad, it's based on ancient Ayurvedic medicine that's been practiced in India for thousands of years, and it's also backed by modern science.
Because the bacteria in your mouth have an outer membrane made up of lipids, oils can bind and trap them, allowing you to spit them out with the oil. Coconut oil just happens to be one of the most pleasant options to gently swish around your mouth for five minutes before brushing.
Some claim that coconut oil also offers whitening effects, but it's certainly true that by removing excess bacteria from your mouth, you can reduce the rate of tooth decay and improve your breath — after all, the best smile is the one you can get close to without holding your nose.
Best of all, you can currently get a huge 54 ounce tub of coconut oil for under $20.
British Sensodyne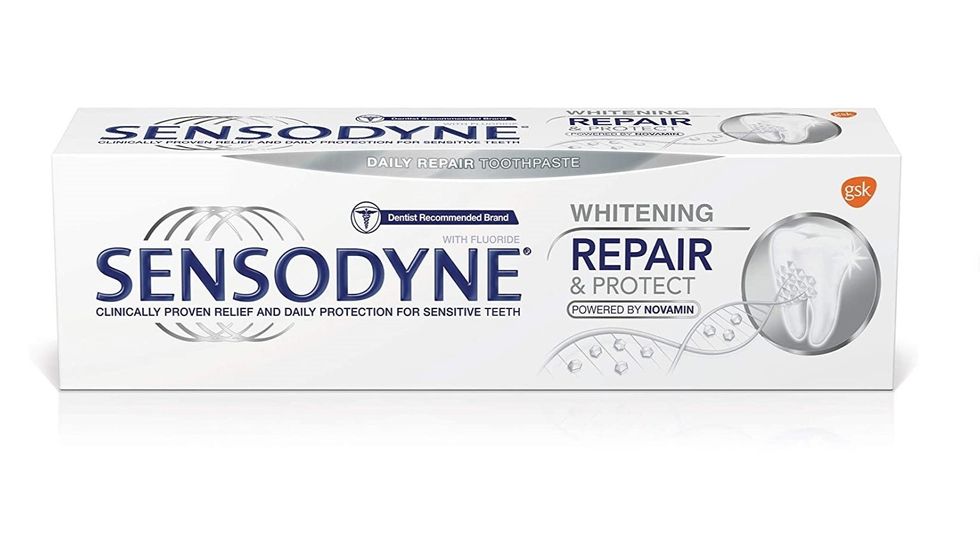 In the United States, Sensodyne is known as the toothpaste for people with sensitive gums and teeth, but in the UK, Sensodyne can actually help repair and strengthen the enamel of your teeth with a chemical called NovaMin. NovaMin helps to repair tooth enamel one layer at a time through a remineralization process that can make your teeth less sensitive and prevent wear and damage to your teeth in the long-term.
While NovaMin is available in the US as part of expensive dental procedures, it's sold over the counter in the UK as an active ingredient in Sensodyne. Luckily, Americans can purchase British sensodyne online.
So, go ahead! Pick the product that's right for you, and order up a reason to smile.