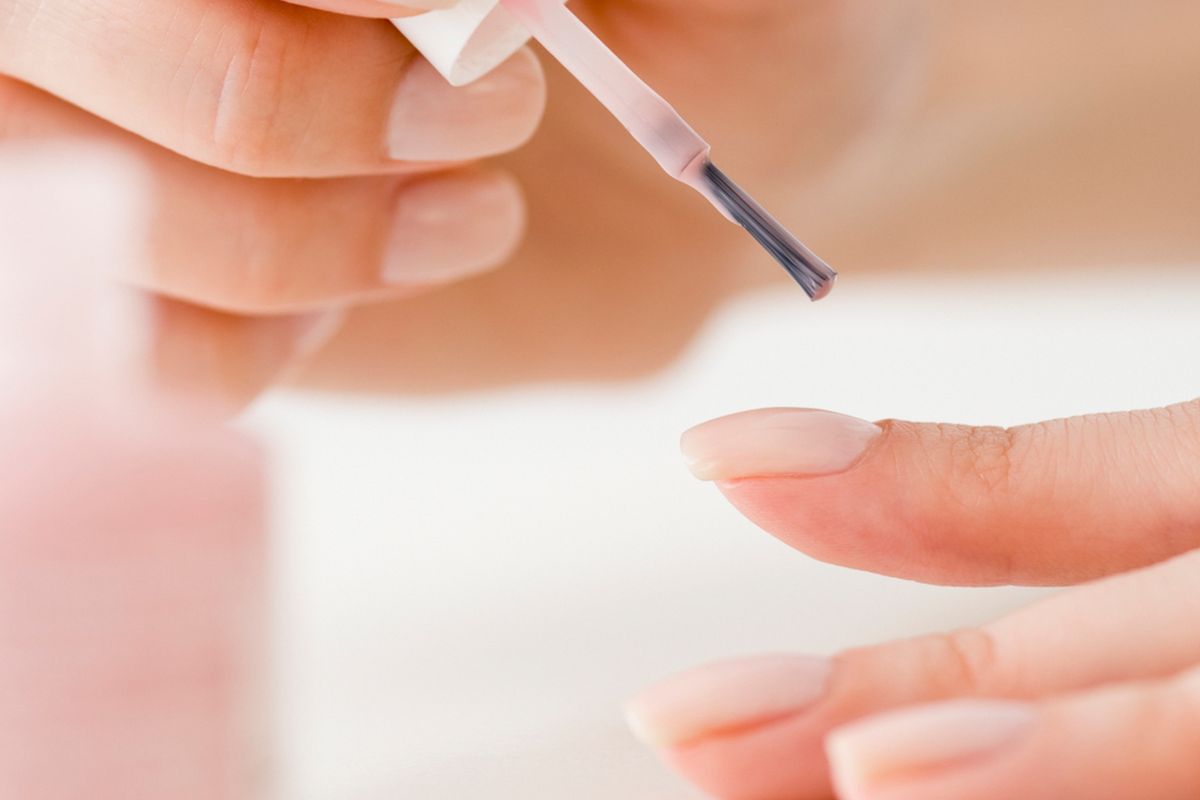 7 Nail Polishes for Stronger, Healthier Nails
Tired of dealing with weak, brittle nails? Try a nail strengthener that conditions and replenishes necessary nutrients.
Nails can easily become dry and brittle after a few too many manicures. Especially if you love experimenting with gels and acrylics. But your nails also become weaker, naturally, as you age. Peeling nails that break easily might just be a sign that you need to start nourishing and hydrating your nails.
You likely have a moisturizing skincare routine to help slow the signs of skin aging, but you may not know that your nails also need to be replenished with natural nutrients that can become depleted over time. Stressors like normal wear-and-tear, nail breakage, and even cold, winter weather, can wreak even more havoc on nails that are already a little flimsy. The key to stronger, healthier nails is to start using a nail strengthener that also conditions.
But don't just reach for any nail polish with the word "strengthener" or "hardener" on the label, some nail hardeners are made with ingredients that can actually damage your nails in the long run. Check the list of ingredients before buying and steer clear of formaldehyde and formalin. While these ingredients are capable of strengthening nails at first, over time they're likely to make them more brittle or even separate the nail from the nail bed entirely.
What should you be looking for in a nail strengthener?
A good nail strengthening treatment should be enriched with proteins to help with growth. Also look for ethyl acetate, which helps bind nail fibers together to quickly harden and strengthen. Calcium and nail conditioners like vitamin e, vitamin B, and jojoba oil will help restore shine and keep your nails hydrated. Using a nail strengthener once or twice a week is a great way to protect your nails from chipping and keep them healthy as you age.
Here are 7 of the best nail polishes for stronger, healthier nails:
Ella + Mila Ridge Filler Base Coat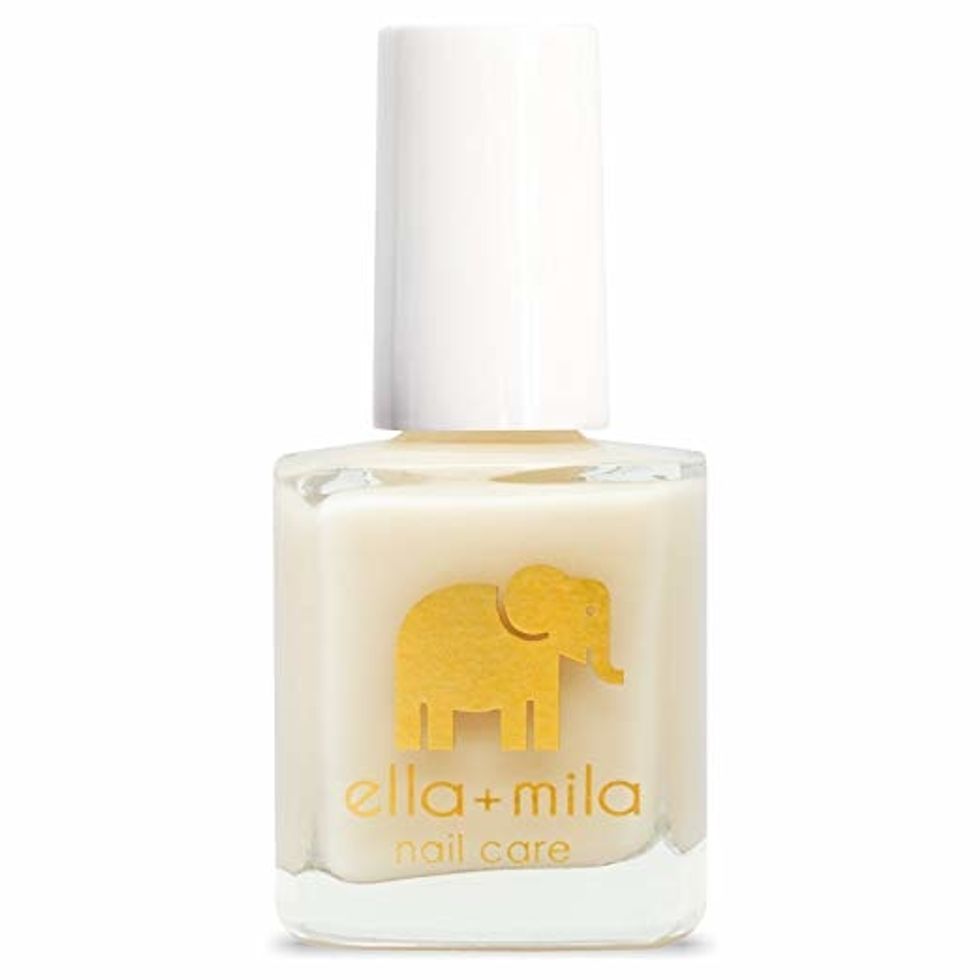 Ridge Filler Nail Base CoatElla + Mila
This nail formula is designed to fill in the ridges of brittle, cracked nails seamlessly. It's an immediate cover up for nail breakage, but also helps prevent long term damage. Free of formaldehyde, toluene, DBP, formaldehyde resin, and camphor. It's a vegan and cruelty free nail treatment that's meant to be used as a base before applying your favorite colored nail polish.


Bend Don't Break Nail StrengthenerJessica Nail Treatment
This product features a revolutionary nail formula that increases nail flexibility, while minimizing breakage. It uses hydrating polymers to seriously condition your nails and natural strengtheners to increase oxygen flow. This nail strengthener is one of the best at preventing splitting and breaking. Use it twice a week for best results!
Essie Treat Love and Color Strengthener

Treat Love and Color Strentghener Essie
Essie's two in one strengthener and color treatment is the only polish you need if you're interested in a low maintenance nail routine. It's free of formaldehyde, DBP, and toluene so you won't have to worry about extra damage to your nails. It also conditions with a blend of collagen and camellia extract to help hydrate and replenish nutrients. Plus, you'll love the 26 different soft, natural color options, like nude, mauve, and pink.
Butter London Horse Power Nail Rescue Base Coat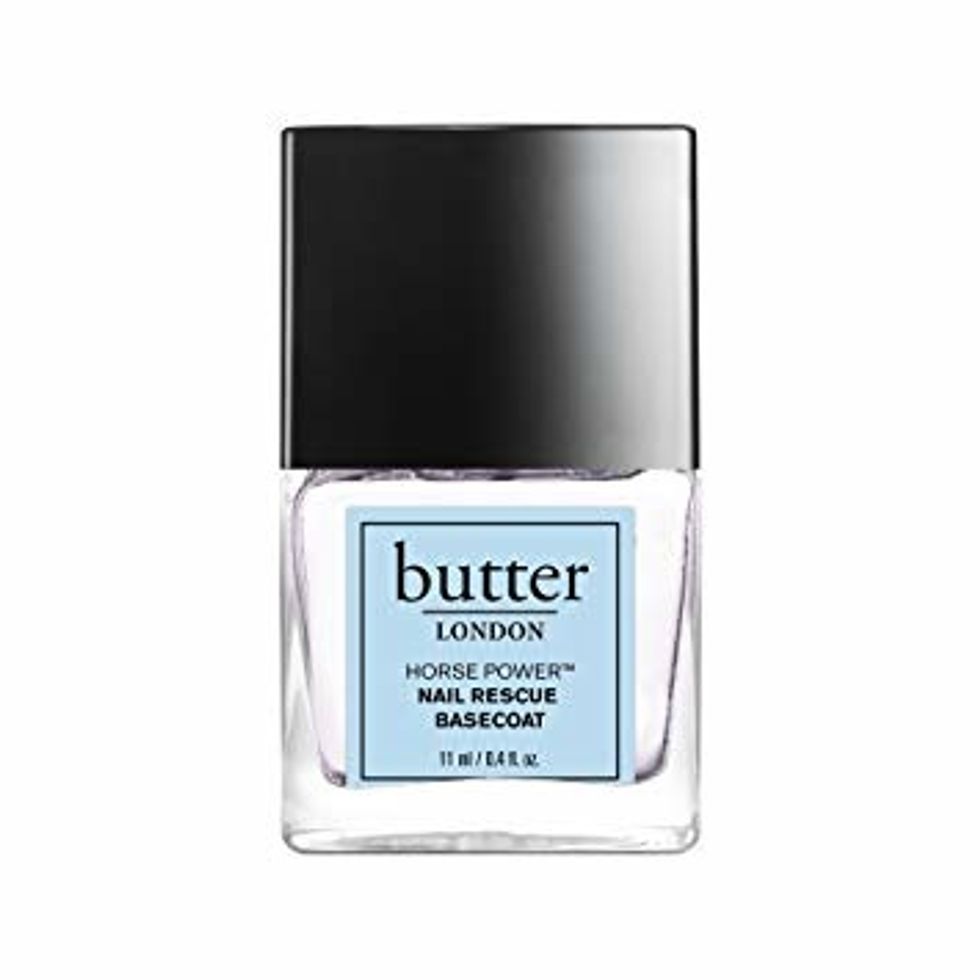 Horse Power Nail Rescue BasecoatButter London
Like the name suggests, this powerful formula deliver serious horsepower to help fight brittle nails. It's paraben free, and clear of chemicals like formaldehyde, DBP, and toluene. To help fight breakage, Butter London uses a renewing formula with horsetail extract, biotin, vitamin B, and calcium. The results are visible with the first application, but it also works hard to protect against future damage.
Ciate London Marula Cuticle Oil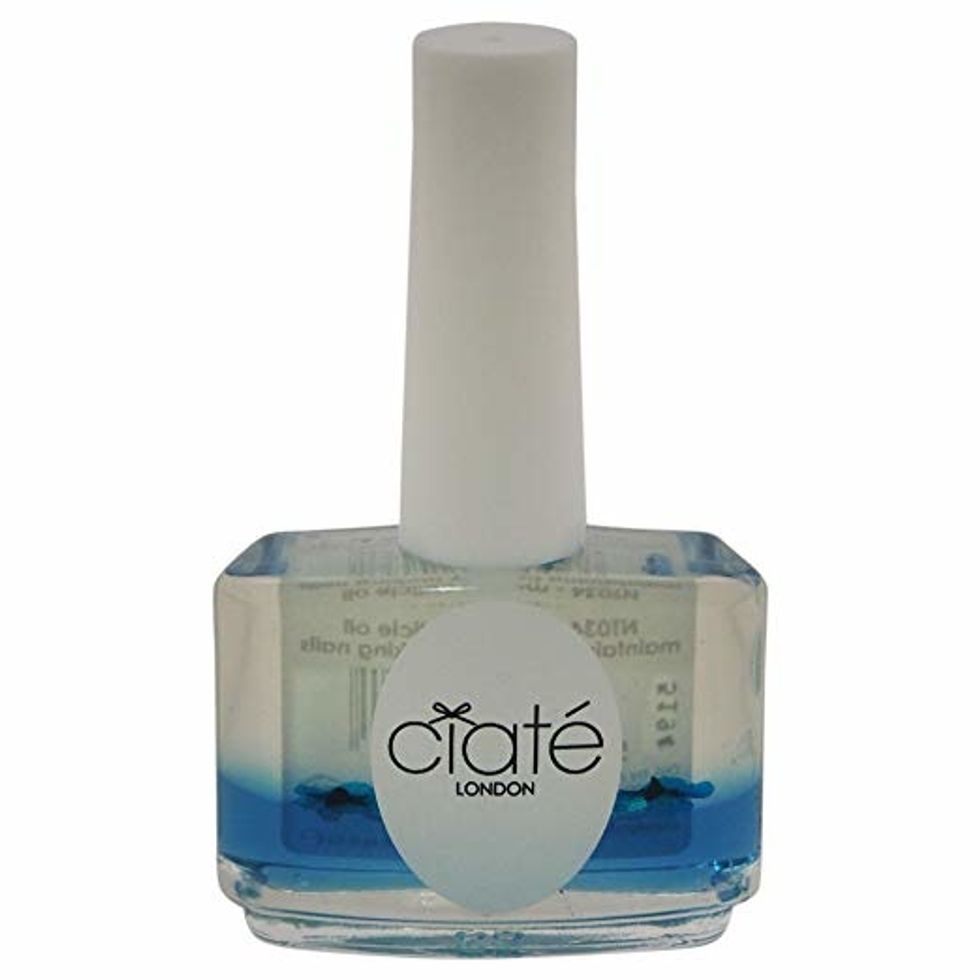 Marula Cuticle OilCiate London
Apply this cuticle oil daily for a rich, healing nail treatment. It's formulated to help condition nails with a triple blend of marula oil. Free of parabens and harsh chemicals, it's loaded with soothing ingredients that help heal brittle, weak nails instead.

Zeva Nail Guard Triple Protection Formula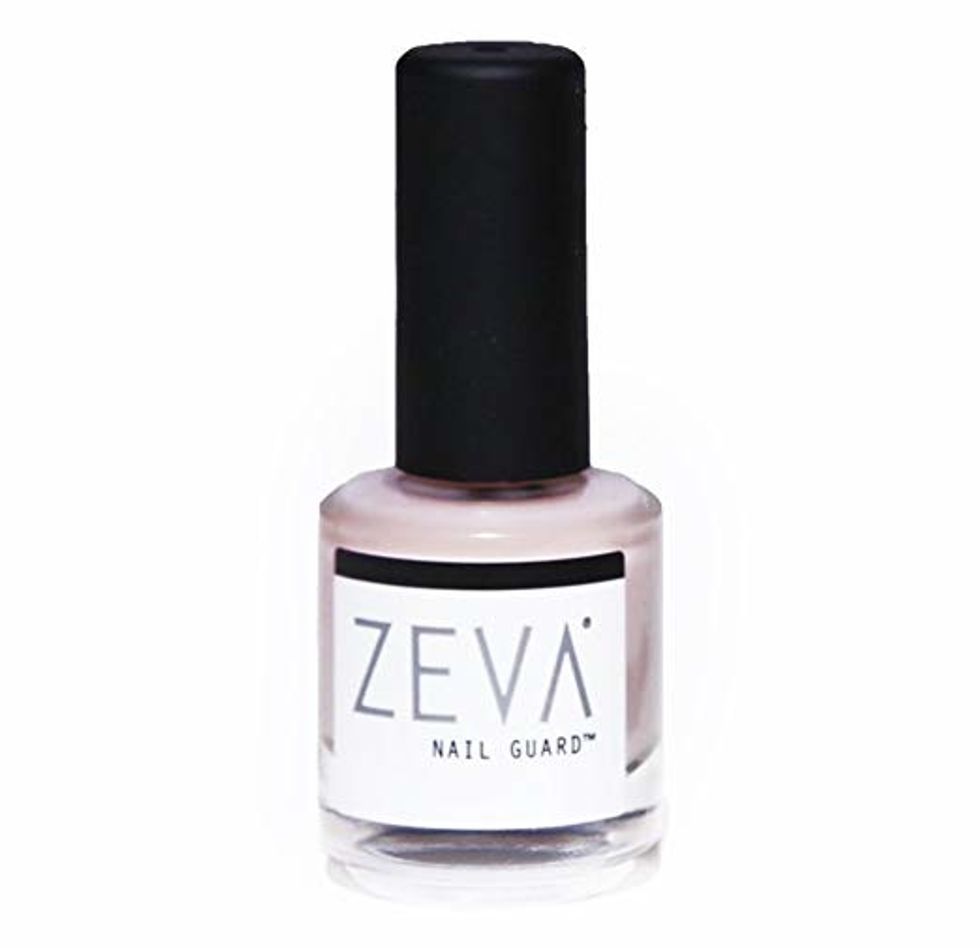 Triple Protection Nail FormulaZEVA Nail Guard
The secret to this nail strengthening polish is three different resins. Polyester resins protects and heals damage, epoxy resin binds the nail fibers together correcting breakage, and nitrocellulose resin hardens and strengthens. It's a triple action formula free of formaldehyde, DBP, and toluene. Zeva nail guard also comes in pretty neutral colors. Use it as a base coat or by itself.
Deborah Lippman All About The Base CC Base Coat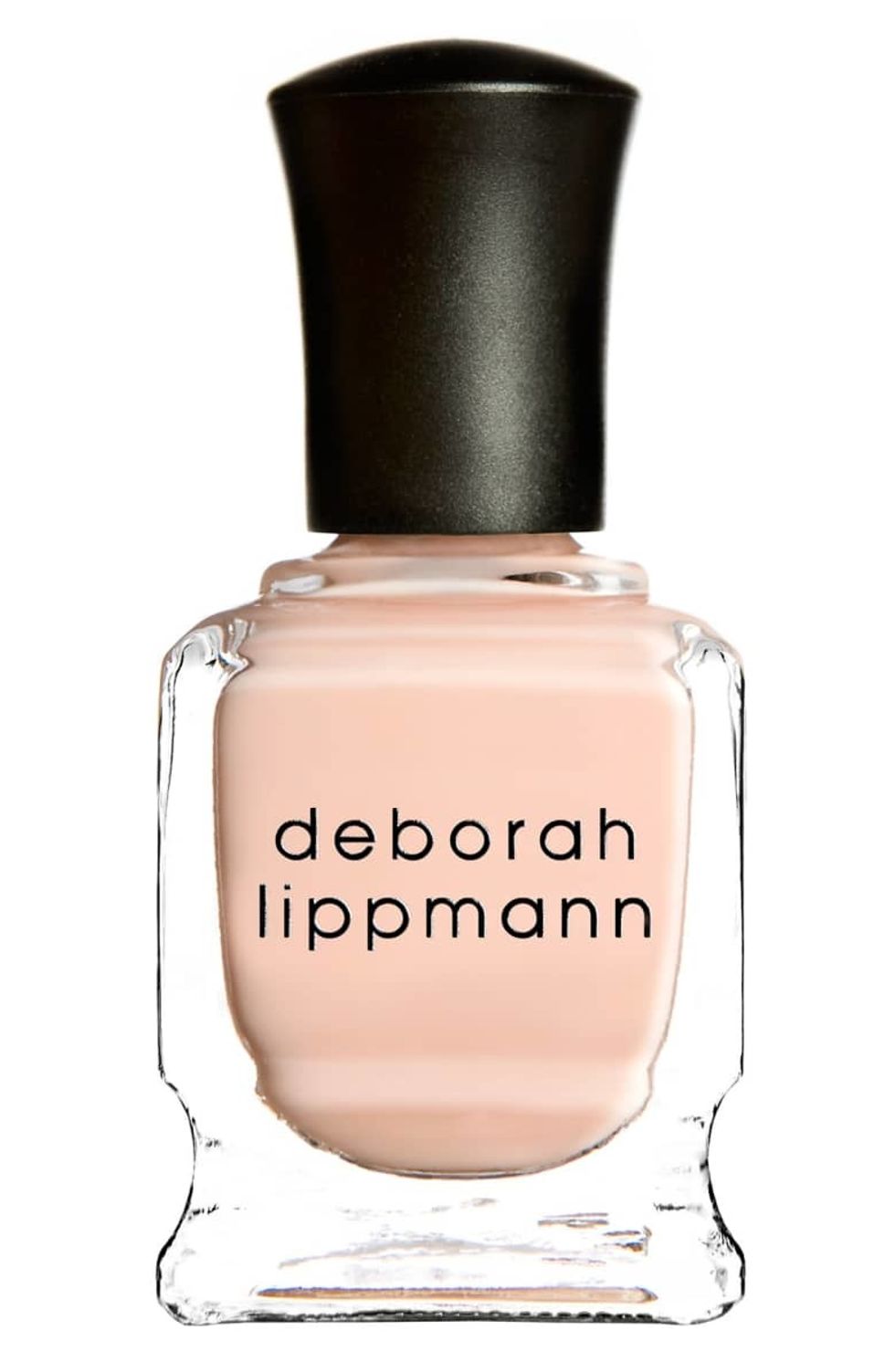 All About the Base CC Base CoatDeborah Lippman
Deborah Lippman is known to be one of the best manicurists around. She knows a thing or two about how to get healthy, strong nails, and her base coat nail formula is a serious multi-tasker. It provides immediate nail perfecting coverage and has 10 different nail correcting benefits. Panthenol helps hydrate and strengthen the nails and a proprietary treatment corrects, brightens, primes, and fills in ridges.