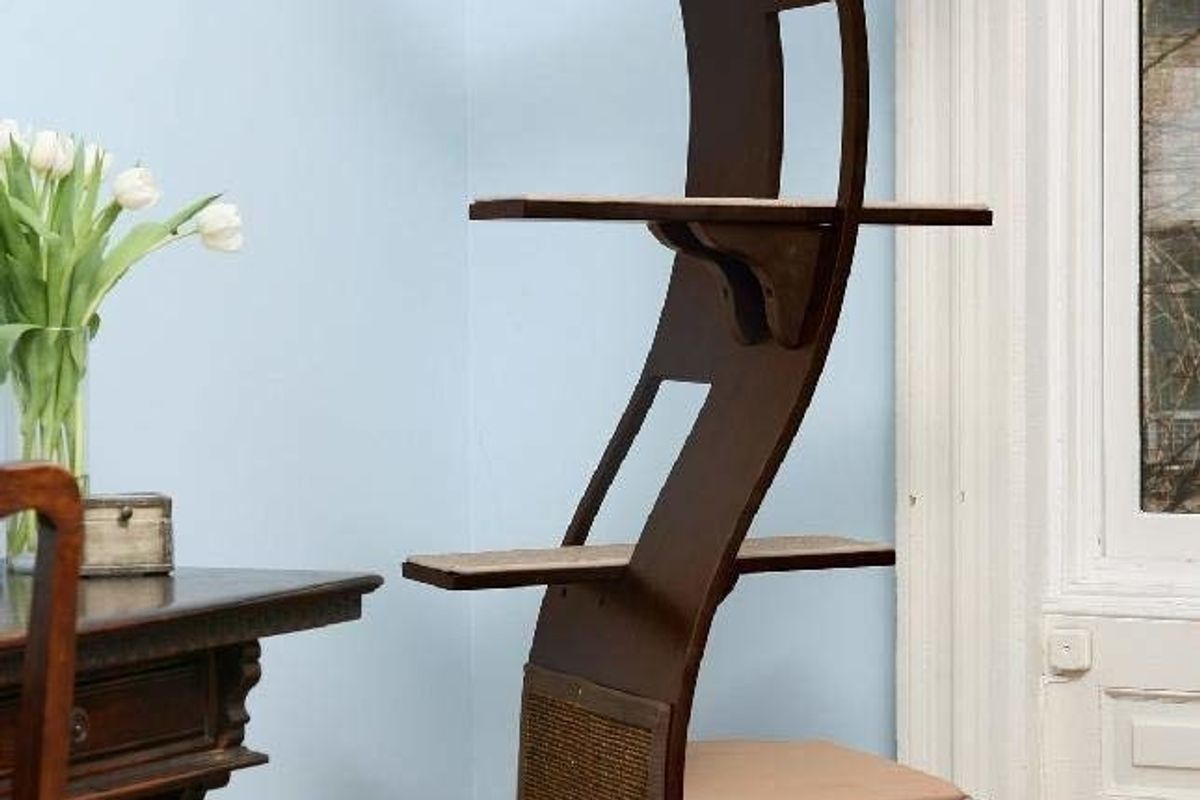 6 Best Cat Trees
If you have a cat, you know how much they love climbing things.
Dressers, windows, kitchen cabinets―if it's elevated, your cat has probably been on top of it. While your cat may quickly lose interest in other feline accessories in favor of a cardboard box, a cat tree is sure to hold their attention. So, which cat tree should you buy? We're here to help.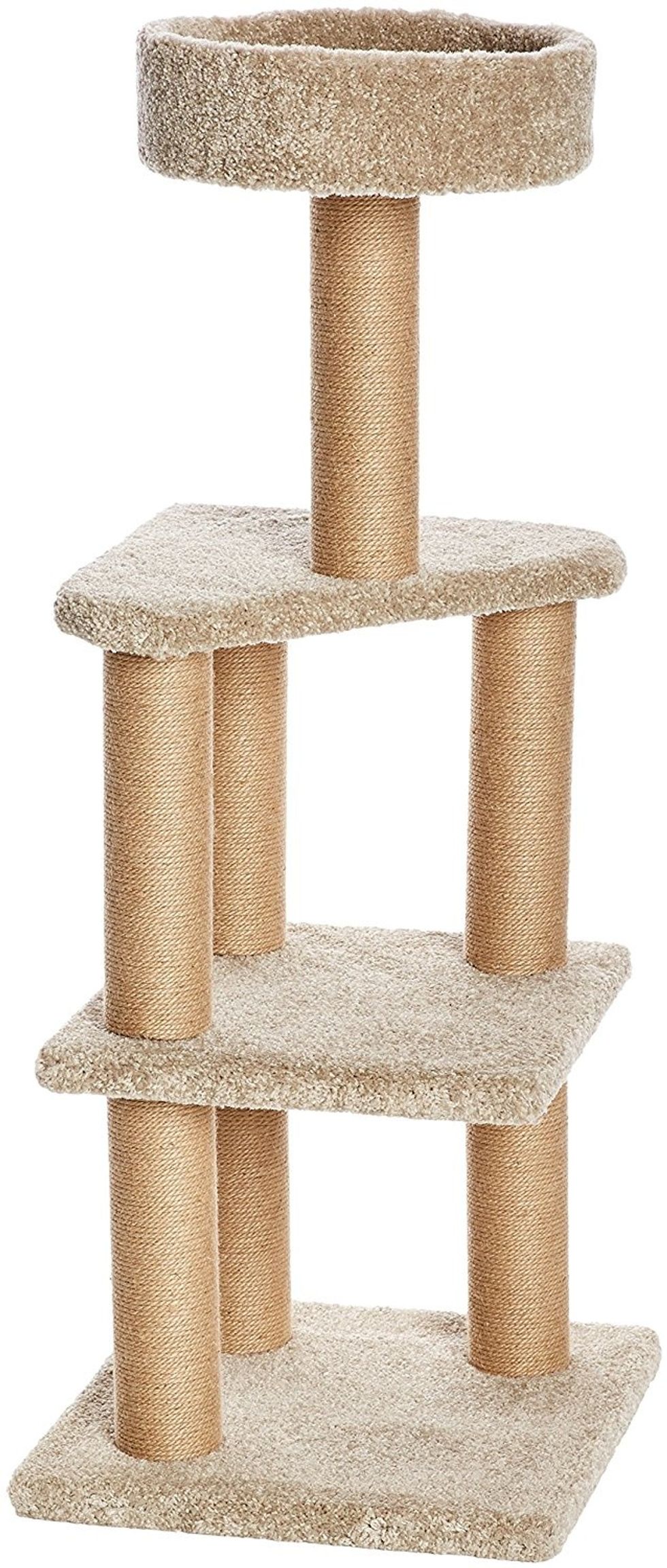 $42.99

As with most pet accessories, AmazonBasics offers a solid, cheap option. Their cat tree has three elevated platforms, each held up by jute-wrapped columns. In case you're wondering, jute is a coarse fiber that cats love scratching. The top platform also doubles as a cat bed, so if your cat ends up really taking to the cat tree, they can sleep there too.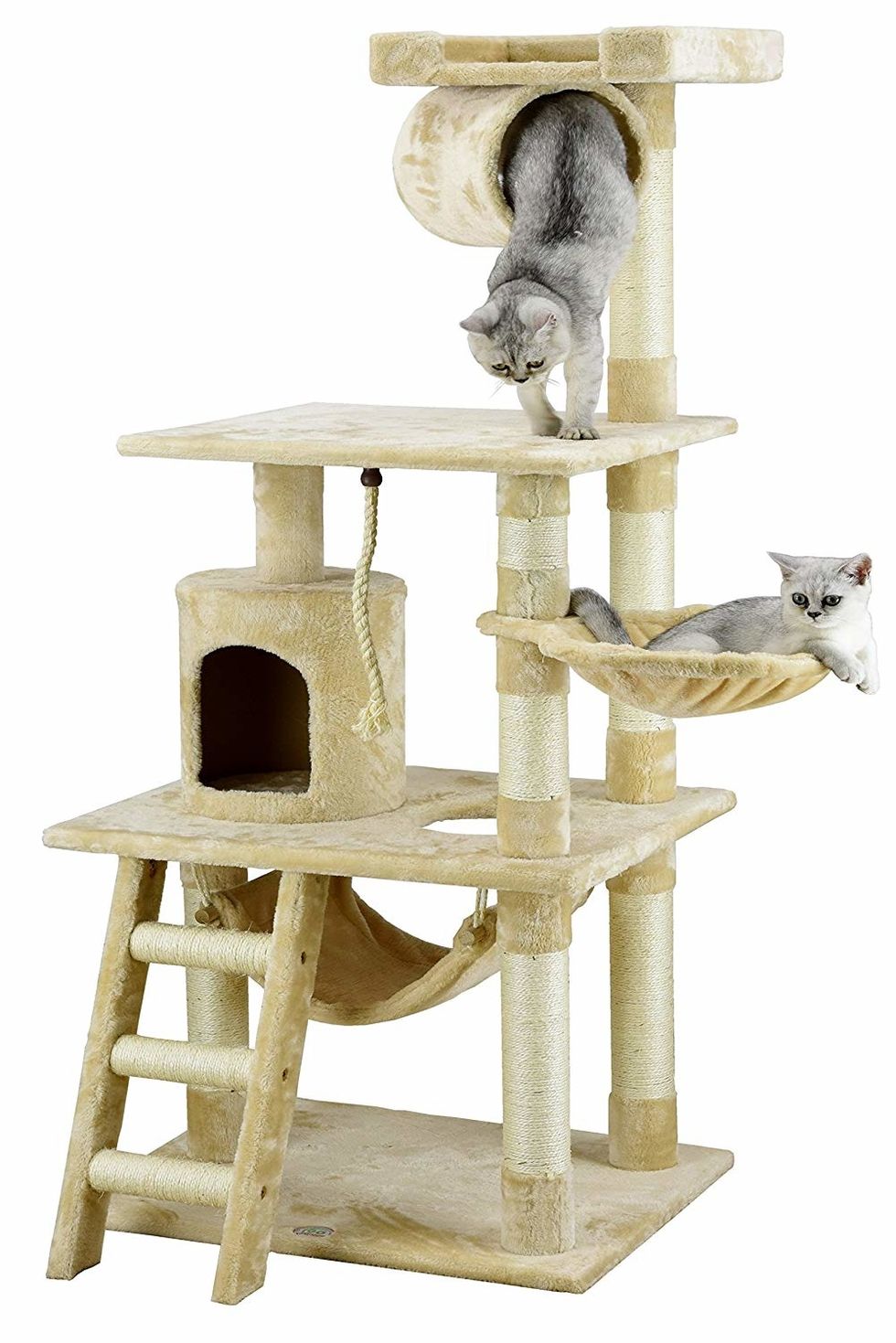 $69.99

The Go Pet Club 62-Inch Cat Tree offers some great play options for your cat at a relatively low price. There's a hammock, a hiding nook, a rope for batting, columns for scratching, and a little tunnel. Side platforms allow multiple cats to play at once, so if you own more than one, this is a great buy.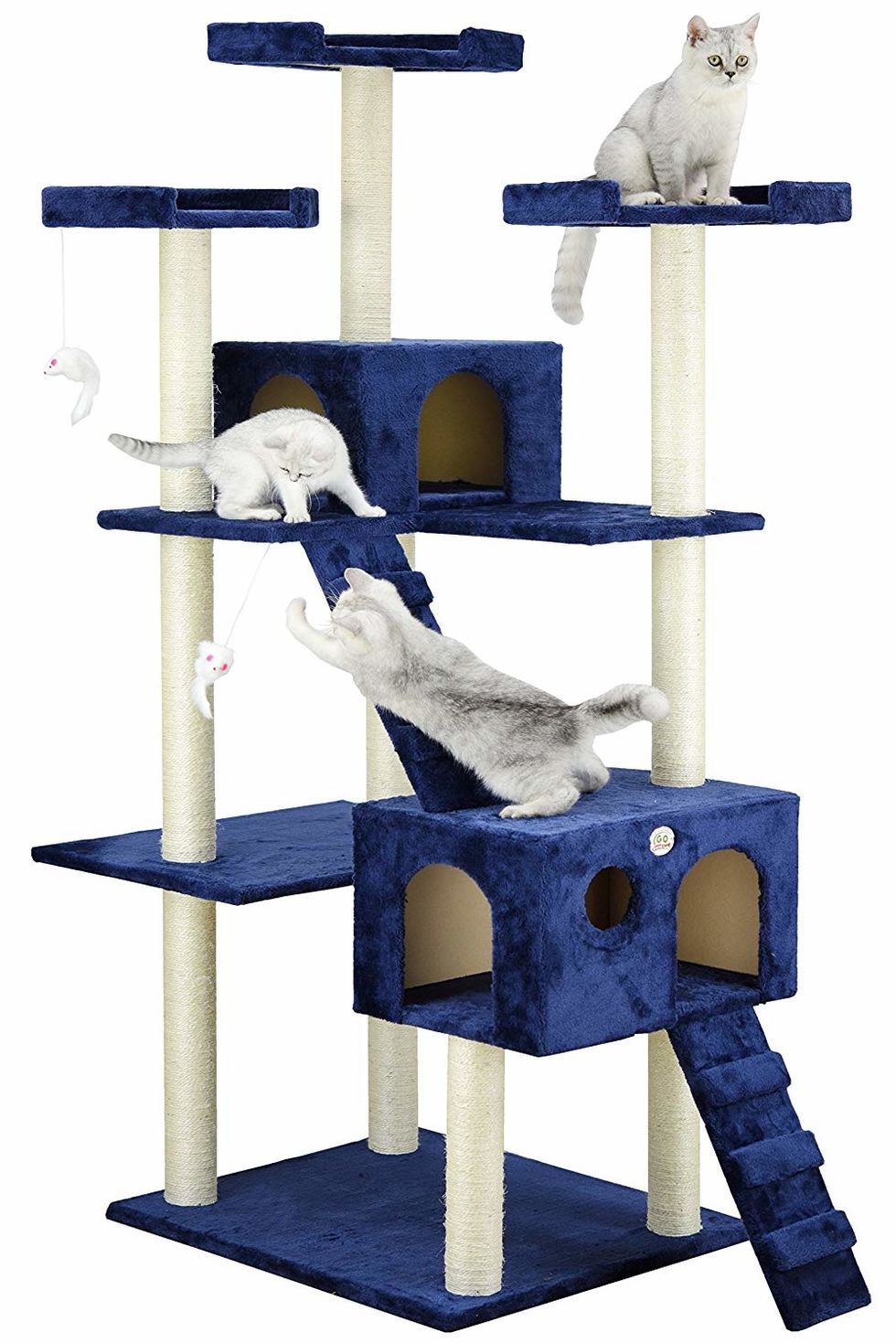 $77.98

An advanced version of the Go Pet Club 62-Inch Cat Tree, the 72-Inch Cat Tree has more than just a little extra height. This cat tree comes equipped with six platforms at all different levels, along with multiple dangling mice on strings for your cat to catch and release. Multiple hiding nooks allow for cats to get extra comfortable.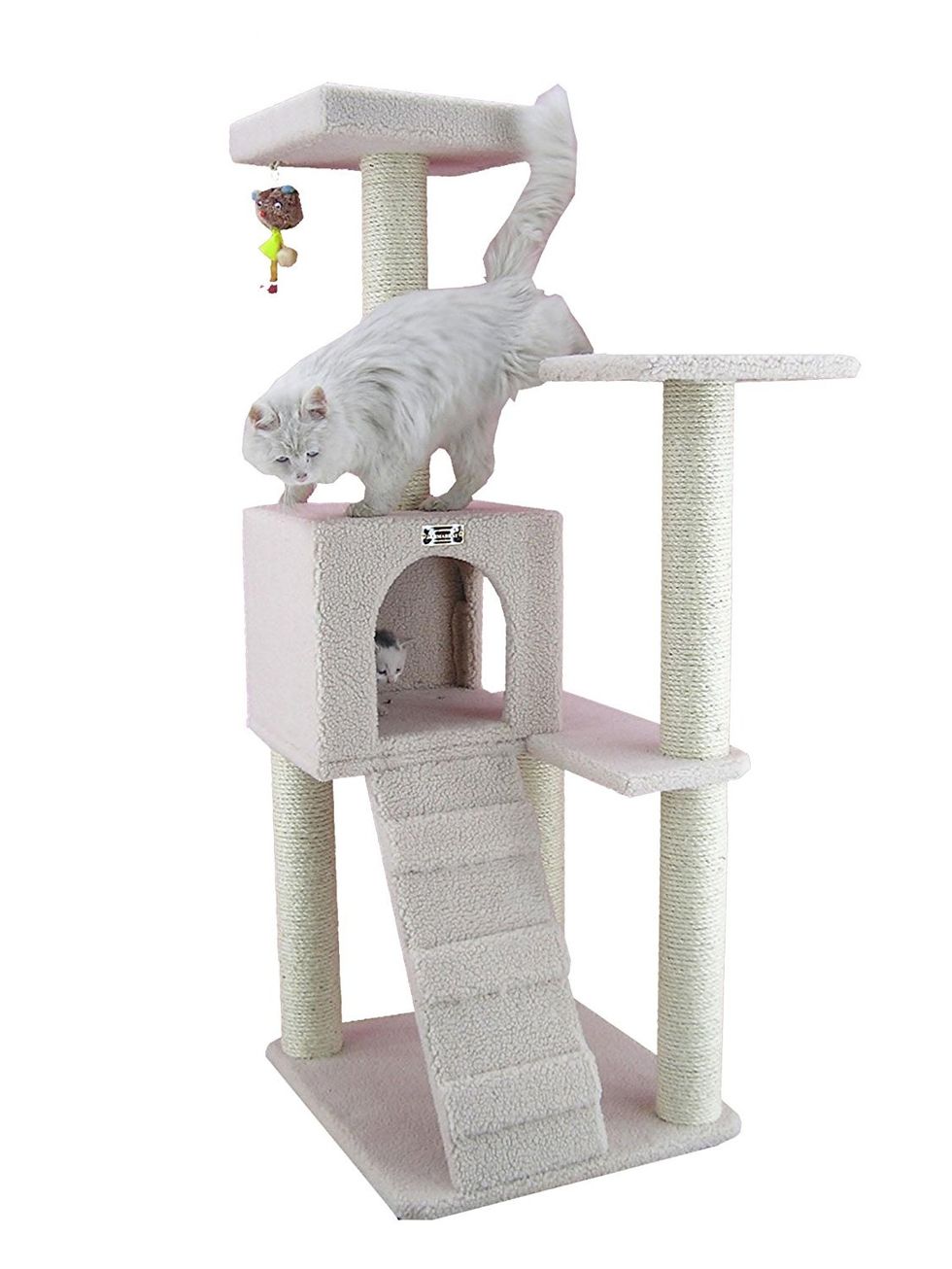 $85.98

While it's a little pricey for a basic set-up, the Armarkat 52-Inch Cat Tree is made from pressed wood and covered in faux fleece, which makes it very aesthetically appealing. The ivory color scheme blends nicely into most rooms, so if you're looking for a simple cat tree that doesn't clash with your decor, this is a good option.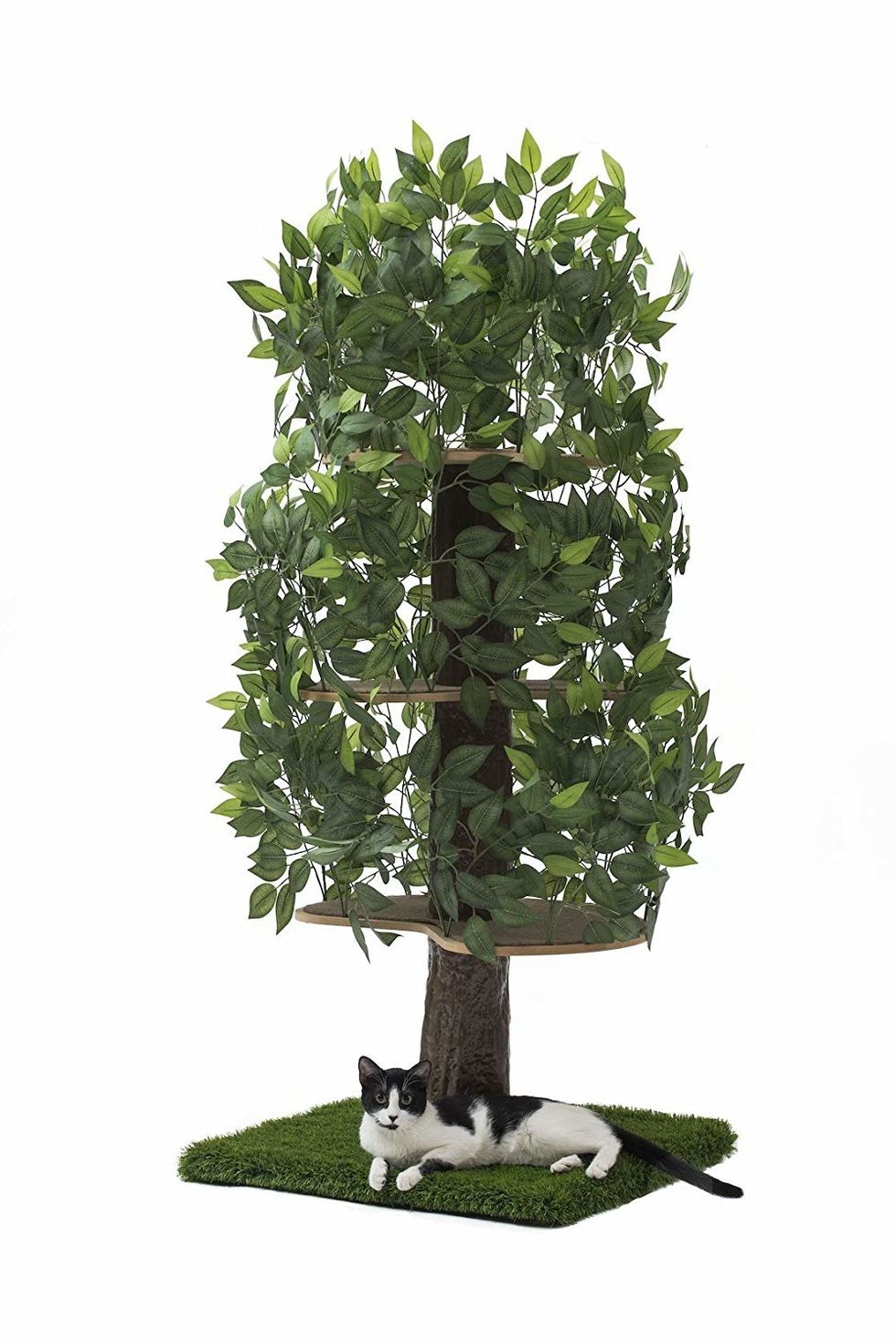 $147.25

The CatHaven Cat Condo offers your feline friend something that other cat trees don't: the feeling of actually hiding in nature. The artificial leaves simulate the experience of being nestled in a tree, so when your cat climbs onto the platform inside, they can peek out like a real stealthy predator.

$332.99

The Refined Feline Lotus Cat Tower is just as much for you as it is for your cat. Okay, maybe not just as much, but unlike many other cat trees which stick out like a sore thumb, this one feels like an art installation. The design is attractive and the build is incredibly sturdy, crafted from quality wood that'll last for years. Expensive, but worth the price.
---
Dan Kahan is a writer & screenwriter from Brooklyn, usually rocking a man bun. Find more at dankahanwriter.com
---