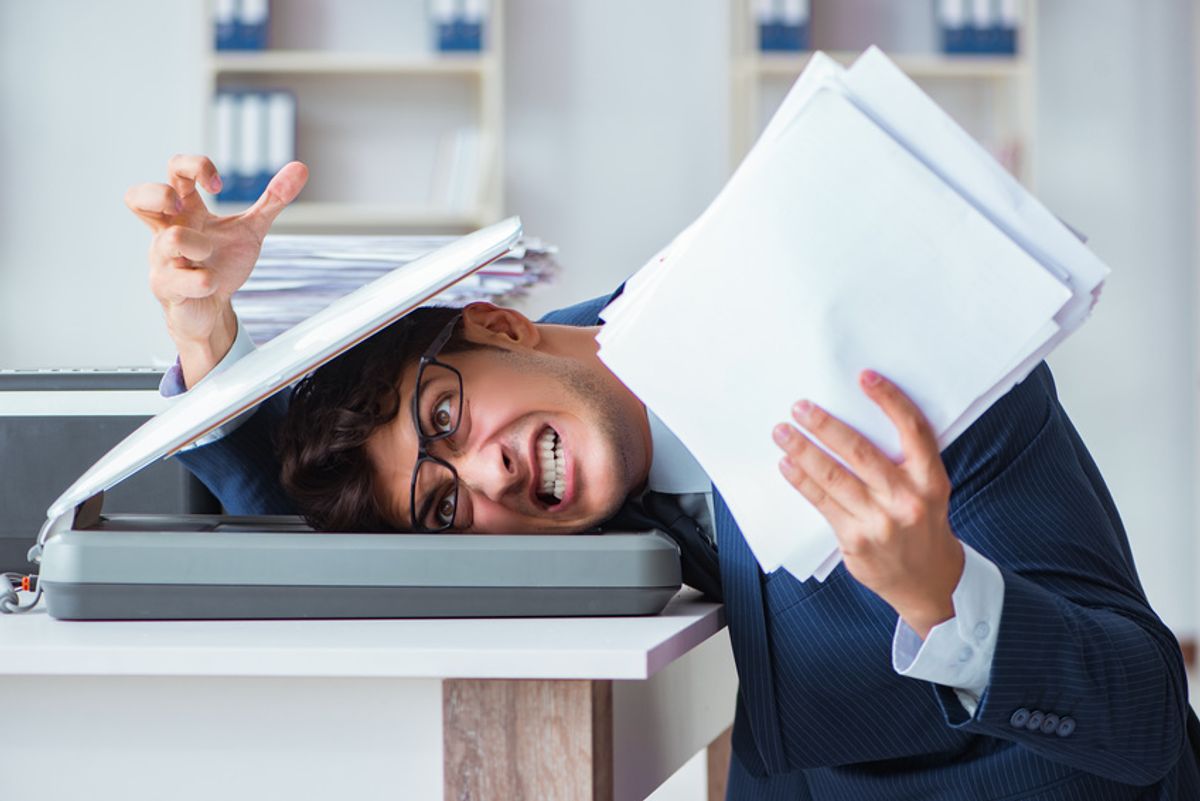 5 Reasons Scanner for Me Has Made My Job Easier
SPONSORED
I'm the real-life version of that teacher in high school movies that just spilled coffee all over their paperwork. As much as I try to keep myself organized, I'm about as scatterbrained as my desk is messy. Between extra credit assignments, tests I haven't gotten a chance to grade yet and handouts I really want to get to next class, clutter has become the norm for me. It's like a reminder of everything that I still have to get to– except because I can never find anything, it sort of never gets done. But recently, I found a cool new tool that's kept my desk cleaner than it's ever been.
With Scanner For Me, organization has become a lot easier for me. Here are 5 reasons I enjoy having the app.
1. I can scan anything I want with just my phone's camera.
Traditional scanners are way too wonky. Trying to figure out the settings or copy a page that isn't cut off is enough to give me a headache. Now, I simply take a picture and instead of a JPG, the document is instantly turned into a PDF that I can share with my students or colleagues by emailing them directly from the app.
2. It's very easy to organize all my documents or share them.
Before, all my scanned documents would live in email attachments forcing me to sift through my email search whenever I wanted to track something down. Now, I just build folders within the app– like one for tests, another for homework assignments– and sort out my documents that way. I never really lose anything anymore, since the app syncs with email, iCloud and Dropbox, making things so much easier.
3. I can edit and print documents right from inside the app.
Sometimes my students give me printed drafts for review. Instead of carrying the paperwork around with me, I now scan it into the app and from there I can edit it if I want. The app can make the PDF editable since it uses something called OCR (Optical Character Recognition). I sometimes add notes on open space in the document or use the highlighter feature to point out key parts I think they should take a second look at.
4. I can save a signature within the app and add it to a scan.
With the app, it's easy to sign documents. I'm often writing recommendation letters for my students applying to college. The app scans my Google Drive doc directly and then all I need to do is add my e-signatures I have saved. No need to print the letter out to sign it.
5. The price is a good fit for all I can do on the app.
I love this app so much, it's definitely worth the cost. I pay $39.99 a year for the premium Scanner for Me. The convenience of being able to do everything right on my phone, from scanning to editing, signing, saving makes it worth it for me. The app auto-renews and you can cancel at any time. I feel so much more organized and love the easy technology on my phone.