Editor's Note: All of these products were selected by our Beauty Editors and are considered must-haves for hair wellness in 2022. We hope you love the products we recommend!
We've conquered our skincare routines, so our New Years' Resolution for 2022 is to overhaul our hair care. To make our dreams come true, Vegamouris a hair wellness brand that has been on our radar for a long time, thanks to its trusted, holistic, and scientifically-proven ingredients.
1. How to achieve your #hairgoals in 2022: Stock up and save 20% with the GRO Hair Serum 3 pack!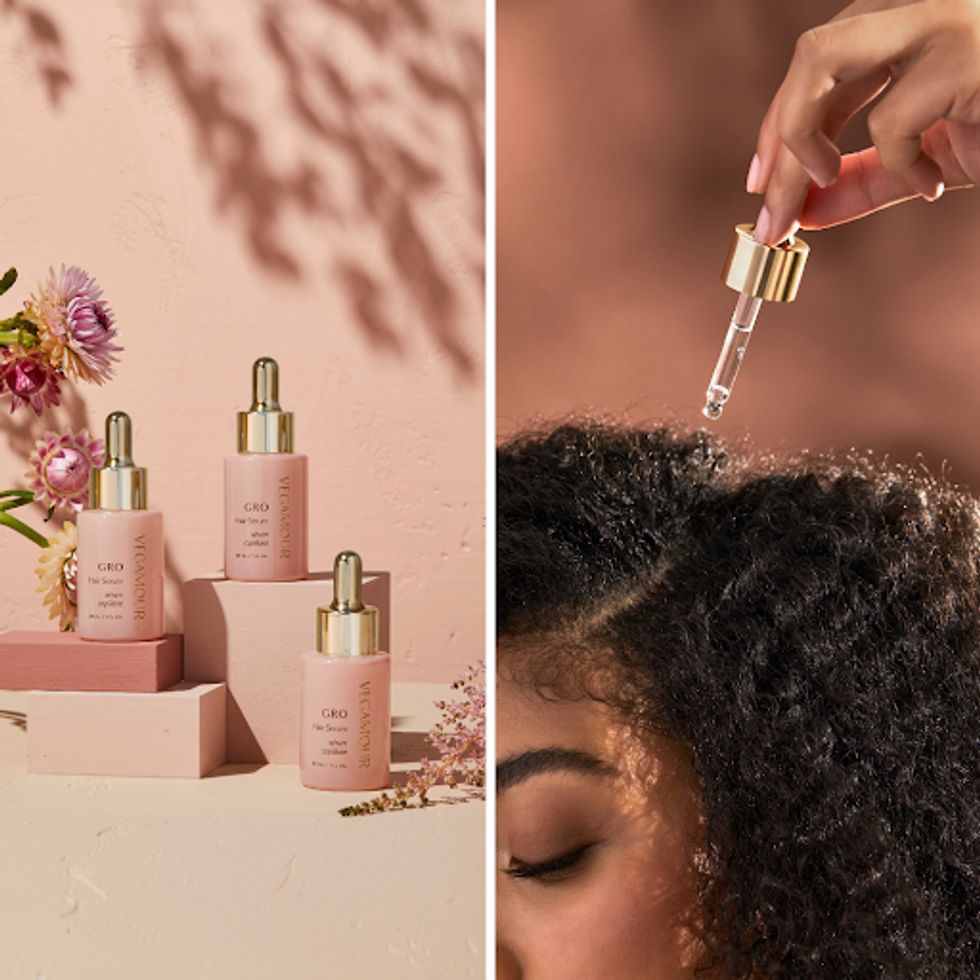 Real Customer Review
"Just over a month of using the GRO Hair Serum and I have definitely noticed more baby hairs - and generally just felt like there's been more volume. I like the fact that you can see more hair and less scalp, especially around my usual side or middle part line. Really pleased with what I've seen in just a month."
- Jessica T.
Editors' Thoughts:
Who knew you could promote hair growth without dangerous chemicals? Vegamour's GRO Hair Serum is designed to stimulate the hair follicles without harsh ingredients. You can apply this GRO Serum daily to visibly increase hair density while reducing loss from combing and washing. Our editors saw results in as soon as 90 days!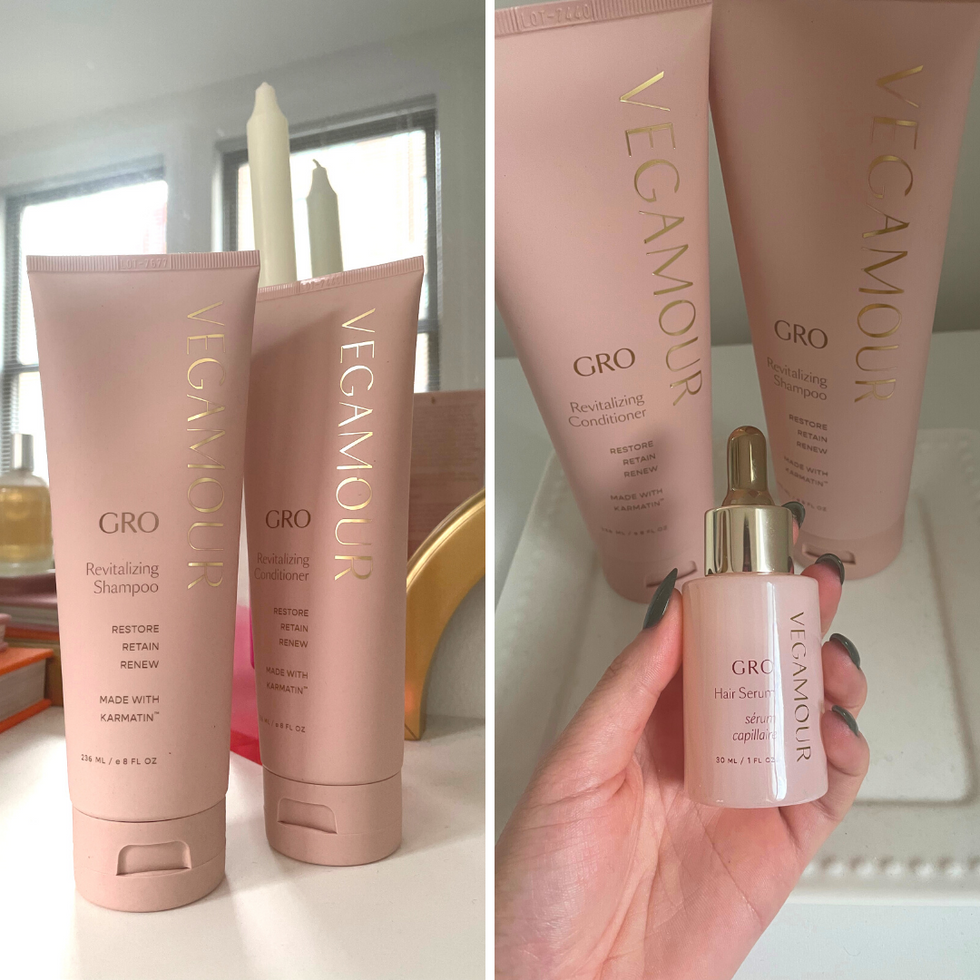 Real Customer Review
"Worked wonders on my hair! I've been using it for about a month and I can already feel a difference. My hair is fuller and there is a ton less shedding."
- Jessica C.
Editors' Thoughts:
Our editors were super impressed when we realized these are the world's first chemical-free keratin hair treatment products! It utilizes vegan b-SILK™ protein which physically bonds to hair follicles and remains attached to strands even after rinsing. This combo is suitable for all hair types, so we're recommending it to EVERYONE.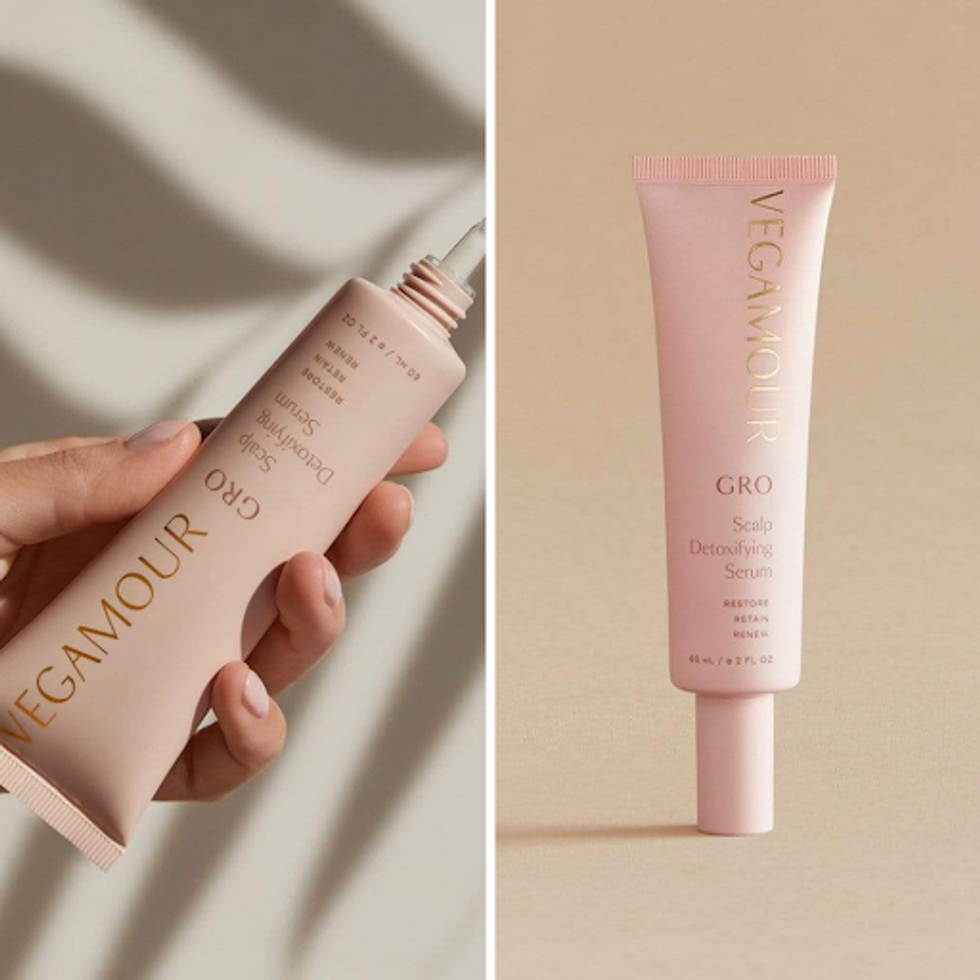 Real Customer Review
"I have seborrheic dermatitis & this helps so much!! I also use the shampoo and conditioner which I love. The smell is incredible. Very fruity but light. My hair is soft & so much less scalp buildup. I love all my products. I also have the gro serum & gummy vitamins. Thank you Vegamour!"
- Christa A.
Editors' Thoughts:
That moment you realize the secret to healthy hair is a healthy scalp. Time for a detox? This product gently removes persistent scalp buildup, soothes scalp damage, protects the scalp from harmful environmental pollutants, and reduces the appearance of flakes.

4. For those who'd rather treat their hair from the inside out, you need to check out the GRO Biotin Gummies for Hair! Stock up with the 3-pack and save 21% with subscription!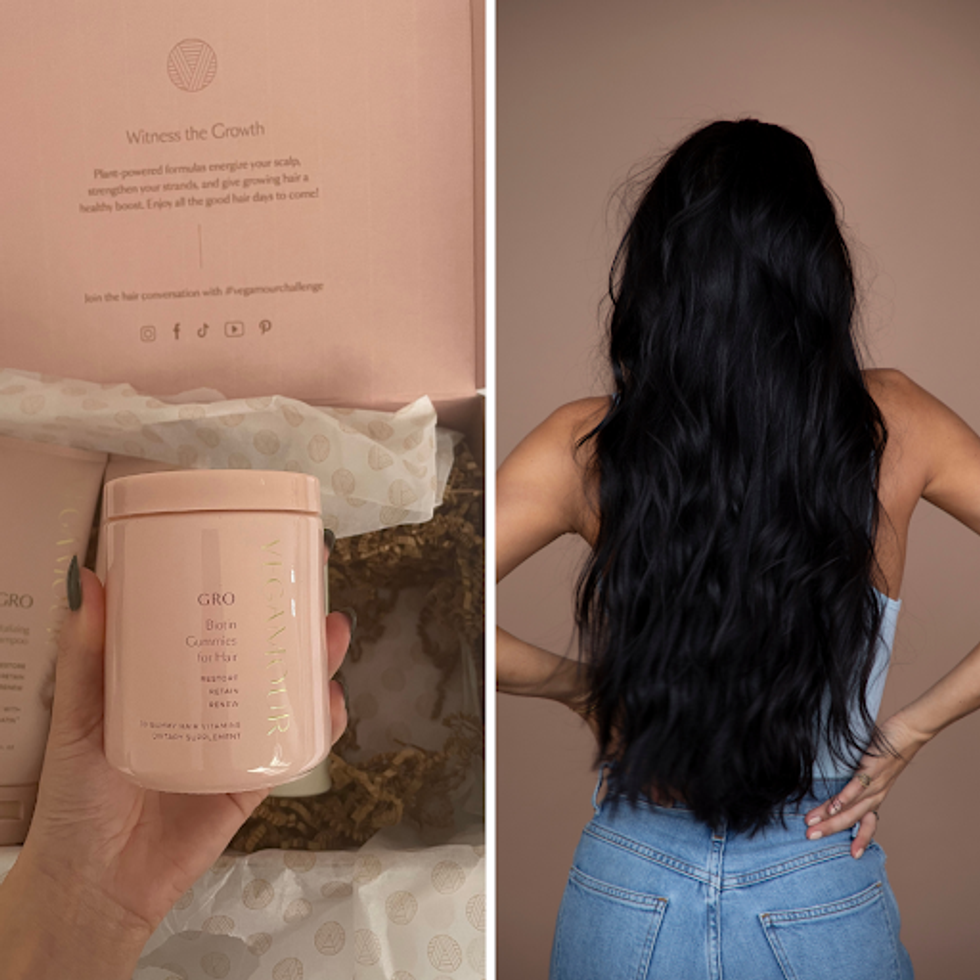 Real Customer Review
"Kinda can't believe how much of a difference I've seen in 3 months. Hair and nails are growing noticeably faster and stronger. And they taste good! Highly recommend!!"
- Jenna W.
Editors' Thoughts:
Our first thought when we tried these Gummies was… YUM! But these vegan Gummies are fortified with biotin and folic acid as well as vitamins B-5, -6 and -12, to give your hair everything it needs to thrive. Plus Vitamins A, C and E treat follicle damage while zinc helps to maintain scalp health. These GRO Biotin Gummies are a must-have in your 2022 hair-care routines!

5. Want fast results? Get thicker-looking, luscious locks in an instant with Vegamour's GRO Hair Foam!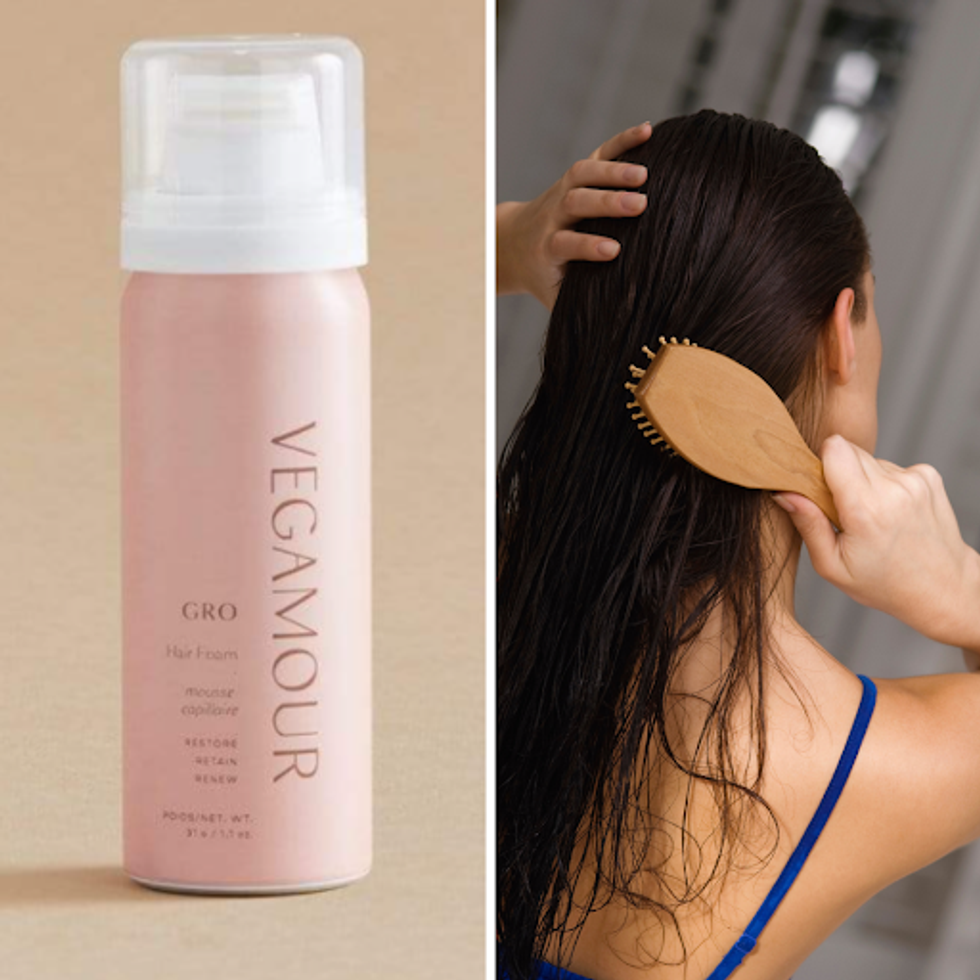 Real Customer Review
"When I bought the Gro Foam I was a little skeptical. However, in just the short time I used the bottle, I've seen a noticeable improvement in my hair's thickness. I was having a little bit of thinning around my temples and now I see new growth. Definitely repurchasing."
- Lauren S.
Editors' Thoughts:
We love how easy it is to achieve instant volume with this foam. Simply apply it to towel-dry hair and watch it provide body and texture while also penetrating the scalp to support fuller-looking hair. Our editors appreciate a multi-purpose product, and this one provides instant volume, increasing the appearance of longer stands while reducing signs of shedding.

In 2022 it's time to start focusing on your hair wellness. Get Vegamournow and thank us later! It's 100% vegan and clinically proven to work to make your hair healthier and fuller-looking.