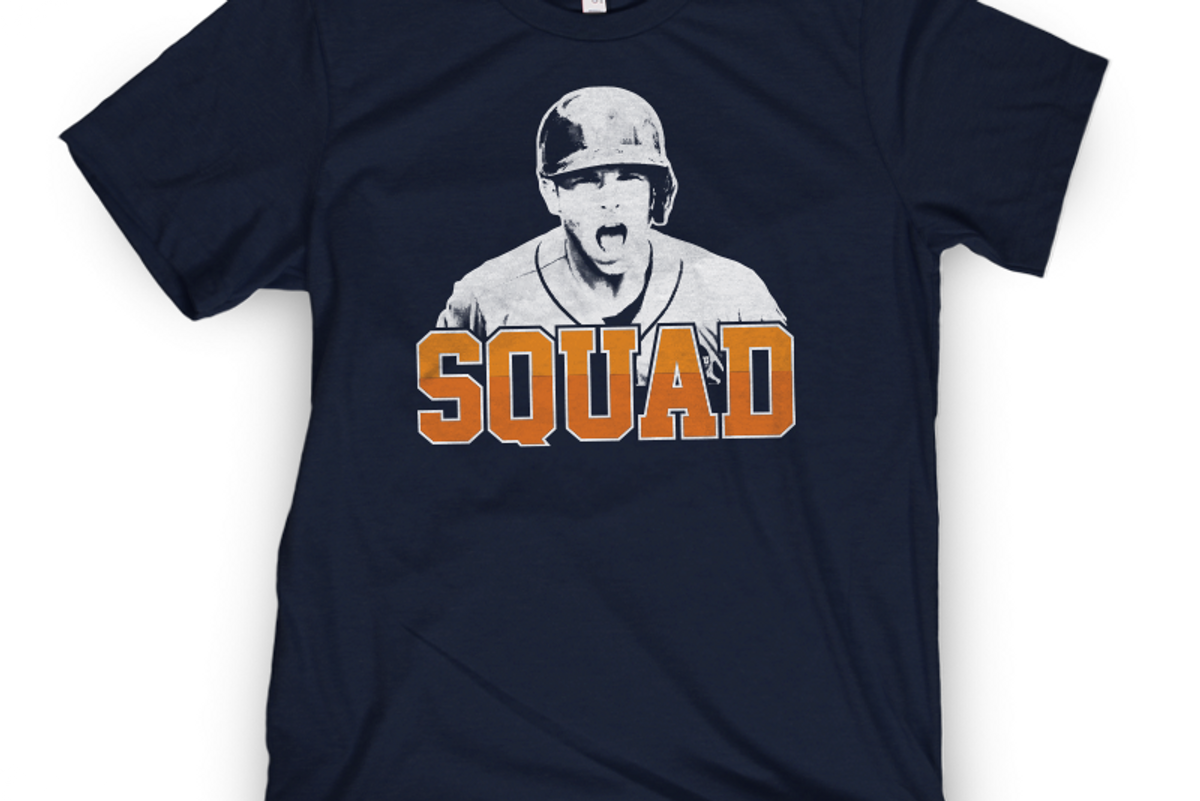 5 T-Shirts For The True Baseball Fan
If the lyrics to New York, New York bring you to tears, you live for doing an obnoxious Tomahawk Chop in front of your television set and a Grand Slam weirdly excites you, then baseball season is probably your favorite time of year. Bring on the peanuts and Cracker Jacks.
As expected, some of our favorite teams *cues Sweet Caroline* are having a great postseason. Others have tragically faded back into the shadows of their poor all-time records. We won't mention any names, since we know some fans are still mourning. On the bright side, there's always next year.
But a loyal fan runs with their favorite team no matter how sad their season ends and not so coincidentally we have the perfect t-shirts to help you prove your fandom. Show us how much you love America's pastime and the Internet's greatest blog, yes us Barstool Sports if you haven't figure it out yet *facepalms*, by buying a shirt today. Catch you on the flip side, Stoolies.
1
In the words of the great Eck, It's Time to Party! The Red Sox are all in. They're delivering spankings left and right and Mookie Betts is on straight fire. We mean, how can you not like the guy that returned a Yankee fan's cell phone. Btw, has anyone checked in on Hubbs yet? Prove you're worth more respect than a Yankee by getting this tee.
2.
The reigning champs are the definition of #squadgoals. They barely dodged the LA team last year and now they're cheating, I mean cruising their way towards a potential 2nd World Series Title…..#neversettle update your wardrobe with this t-shirt.
3.
The Brewers are yet another sad team that hasn't been able to clinch a World Series title, but your time's coming Brewsters. It's probably best to hop on the bandwagon now rather than later, because it might officially be time to Fear the Beer. We've got our eye on you, Yelich. For now, at least your stadium has a roof on it. Make the most of it with this cool shirt.
4.
Fine, we'll give it up for America's Team. They had a good run and exceeded all expectations this year by winning the NL East. But, it was inevitable that they would eventually choke. Luckily, thanks to all your rising stars, including Grand Slam Acuna, the future's looking bright for all you Braves fans. Buy this tee to keep hope alive and #ChopOn, Braves Country.
5.
For the Stoolies with love for the Chicago Cubs, this one's for you. Though they had a devastating wild card loss this postseason, at least they have a player that's finally bringing some flair back to the MLB. Salute to El Mago for his MVP potential (34 yabos this season) and for giving us the 2018 postseason's greatest meme after that weird Nolan Arenado hug even A-Rod found strange. Show nothing but respect for Mi Shortstop by buying this t-shirt.