Most people's summer trips got canceled, but we have the best trip destination for Fall: to a Getaway cabin nestled in nature. It gives you all the good parts of camping, without having to rough it, with their beautiful, secluded cabins tucked away between the trees, only a 2-hour drive from the city. Plus, it's safe!

According to Getaway's Journal posts, there is a flexible cancellation policy and they have numerous measures to ensure that all cabins are safe and clean. There's no human interaction needed, it's self check-in and check-out with no front desk, so it's as simple as driving straight from your home to the cabin.
Plus, they've intensified their cleaning procedures in line with CDC recommendations to ensure that the cabins are as safe as can be. They're completely secluded as well, at least 50-150 ft away from each other.
Inside there are freshly made beds, along with AC and heat, a private bathroom with a toilet and a hot shower, a kitchenette with a two-burner stove, a mini-fridge, and kitchen essentials, like a pot and a pan, a tea kettle, a bottle opener, and olive oil and salt and pepper.
Now then, let us tell you all the fun Fall activities you can get up to at your cozy Getaway cabin: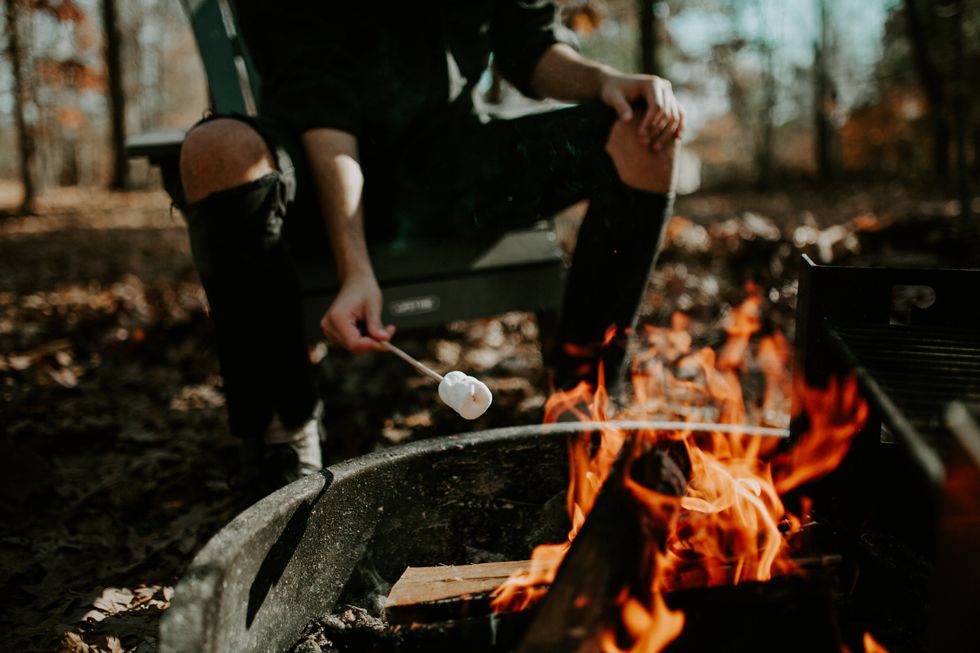 Apple Picking



Most of the Getaway outposts have apple farms nearby, so why not make it a perfect fall escape and stop off at an orchard on your way to Getaway?! Enjoy the Fall leaves, pick your very own apples, and have some cider and even a yummy donut. Maybe make some apple pancakes for breakfast.

Cook by the campfire



Get creative and cook some delicious Stuffed Breakfast Arepas for breakfast, grill some chicken skewers, and roast some s'mores while chilling out by the fire with a glass of wine in the Adirondack chairs. Or if you're feeling lazy, you can just whip up some soup or pasta on the stove in the cabin! Whatever you're in the mood for.


Go on a hike



Whether you're looking to go on a rigorous 3-hour hike with gorgeous views of golden-red autumn trees stretching for miles from the mountain top, or a leisurely stroll through the forest with leaves crunching underfoot and the crisp scent of autumn in the air, with Getaway you can really enjoy the great outdoors. But the best part is, you can still come back clean and dry, to a hot shower, kitchen, and bed!

Visit a vineyard



Some of the outposts have family-owned vineyards or breweries nearby, where you can taste the local wines, beer, mead, or cider on a fun day trip from the cabin.

Just relax...



Getaway cabins are the perfect place to take a break from the craziness this year has been. There's no wifi in the cabins, and a cell phone lockbox so you can truly unwind and detox from technology. Plus, the cabins have a selection of books, and a deck of cards, so you can read with a cup of tea, play some fun board games in the cabin, or just sit around the fire and connect with your loved ones.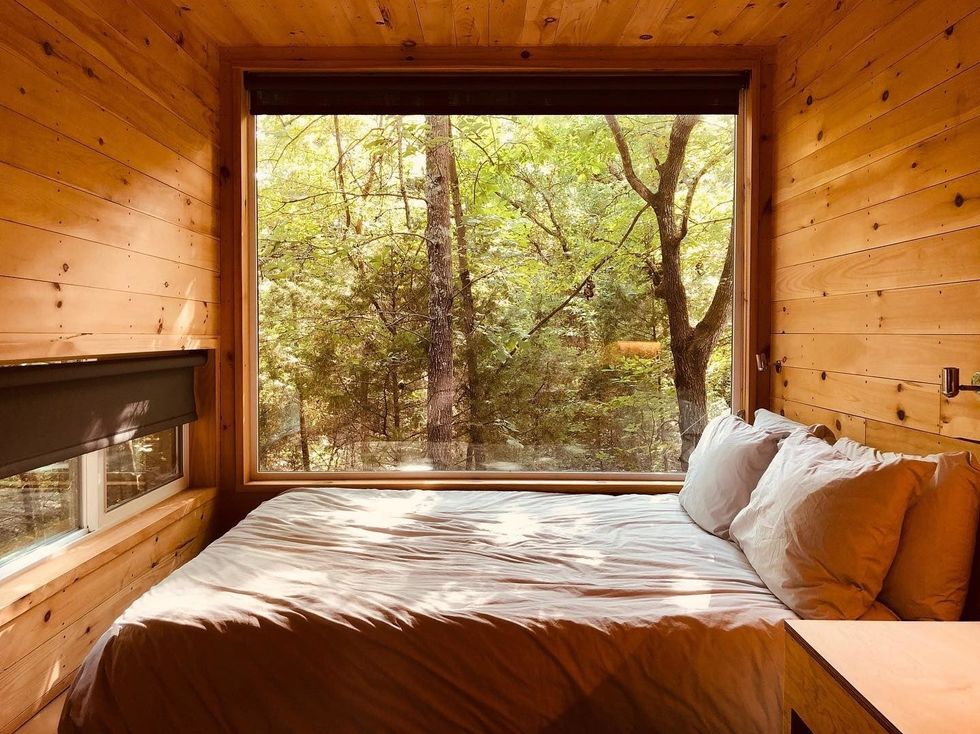 With Getaway, you get to truly enjoy nature without having to rough it. It's the best place to take a safe, but memorable trip right now. We'd highly recommend checking out Getaway cabins for your Fall trip; they start at just $99 a night.

Plan Your Escape With Getaway! Getaway is offering an exclusive offer: Get $20 OFF your winter adventure with code WINTER20!