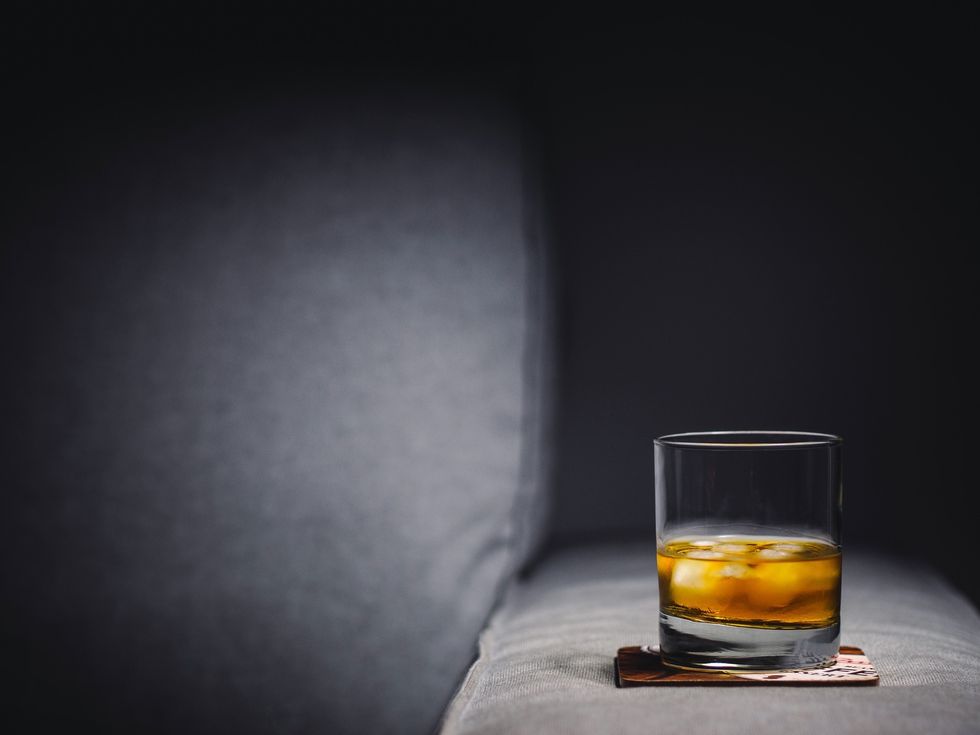 The best whiskeys that won't break the bank
Five American whiskeys that taste great straight and are under $50
Thanks to Mad Men's Don Draper drinking old fashioneds like it's water, whiskey is no longer your father's or grandfather's drink. Whiskey is distilled from fermented grain mash, made from barley, corn, rye, or wheat. If you're drinking whiskey, it's been distilled Ireland and America. If your drinking whisky, it's been distilled in Scotland, Canada, Australia, Japan and Europe. Whiskey is umbrella liquor, which makes scotch and bourbon types of whiskey. Scotch is made from malted barley with no fermentation additives, aged for three years and 100 percent made in Scotland. On the other hand, bourbon is American and made from a corn mash. And no, Kentucky isn't the only place where bourbon is made. Most bourbon is made in Kentucky. Open up the flavors and aromas of your whiskey with a touch of water.
If you're ready to venture into a new realm of liquor, here are five whiskeys that are great neat, on the rocks or mixed in a cocktail.
1. Knob Creek Dry Straight Whiskey, $25-$30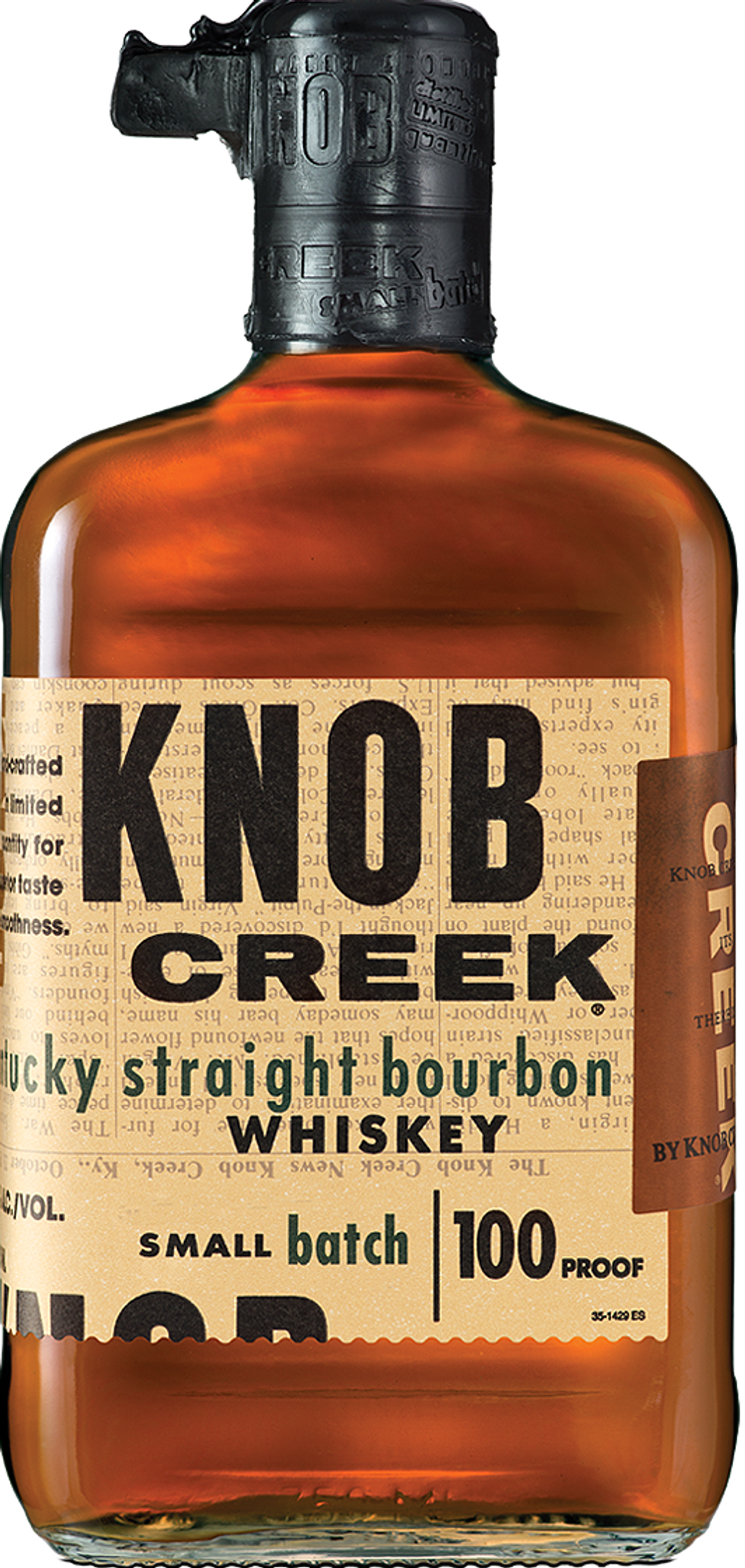 Knob Creek
A pre-prohibition style whiskey with woody, caramel flavors aged for nine years in limited quantities—that's what the original Knob Creek delivers. The flavor is smooth and sweet, but it's certainly strong at 100 proof. The popular Jim Beam produces Knob Creek Dry Straight Whiskey.
2. TX Blended Whiskey $30-$40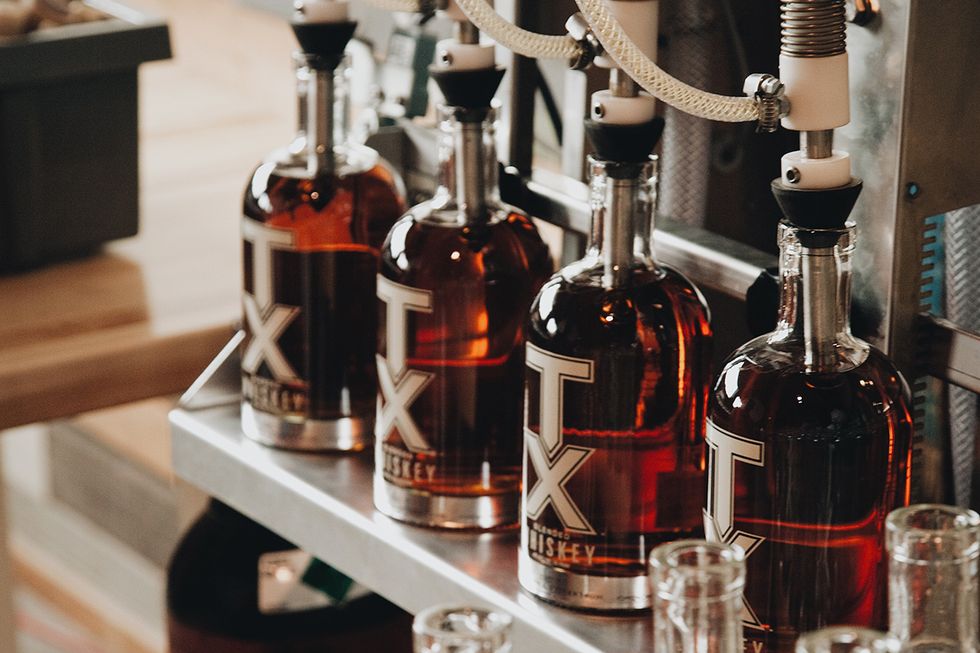 Firestone & Robertson Distilling Co.
An American blended whiskey, the TX has notes of honey butter, banana, caramel and coffee. Bottled at 82 proof, there are vanilla, oak and pear aromas in auburn color. Firestone & Robertson Distilling Co., took home the "Best American Craft Whiskey" and the "Double Gold" awards at the 2013 International World Spirits Competition for the TX.

3. Gentlemen Jack, $25-$30
If you're going to drink a Jack Daniels, then you need to drink Gentleman Jack. It's double charcoal mellowed for smoothness and purity, making it easy to drink straight or with just a drop of water to open up the caramel and vanilla notes.
4. Wild Turkey Russell's Reserve 10 Year Old Bourbon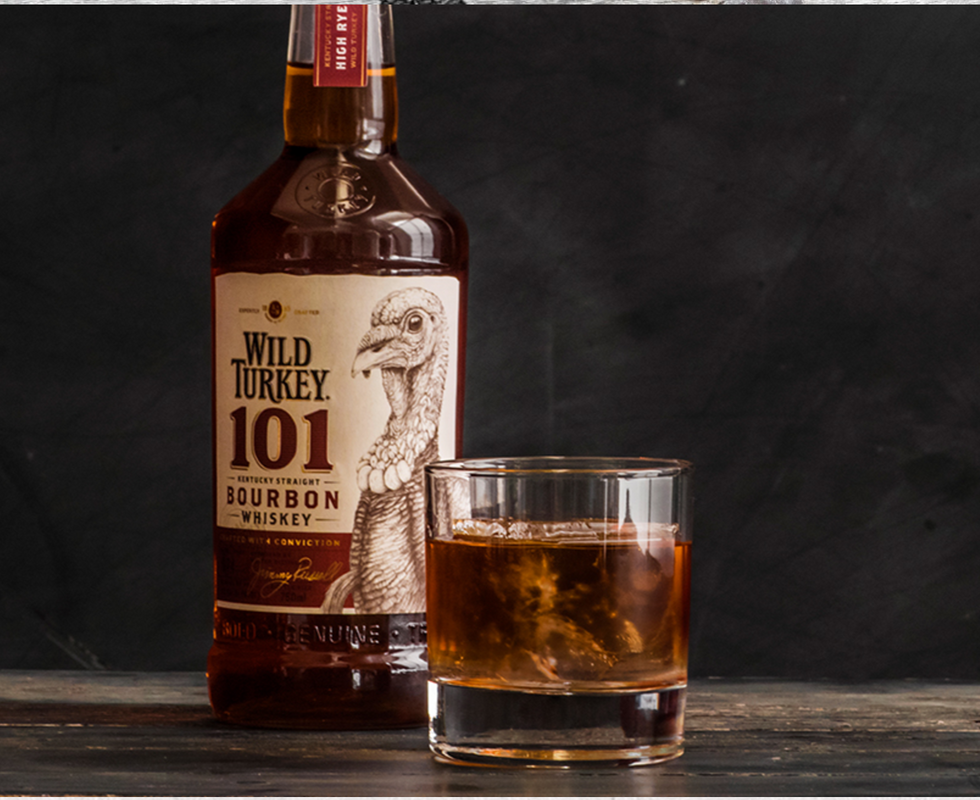 Wild Turkey
Wild Turkey 101 makes a great whiskey and coke. Step it up a notch with the Russell's Reserve 10 Year Old at 90 proof for smooth and rich without being overwhelming. The small-batch Kentucky bourbon has won nine awards including a silver medal at the International Wine & Spirits Competition.
5. Woodford Reserve Double Oak, $40-$50
The Woodford Reserve Double Oak is a twice-barreled bourbon matures in separate charred oak barrels. The secret to the sweet oak flavor is the second barrel is heavily toasted before being charred. The Double Oak is slightly heavier and rougher compared to the Single Barrel, but it's far more robust.