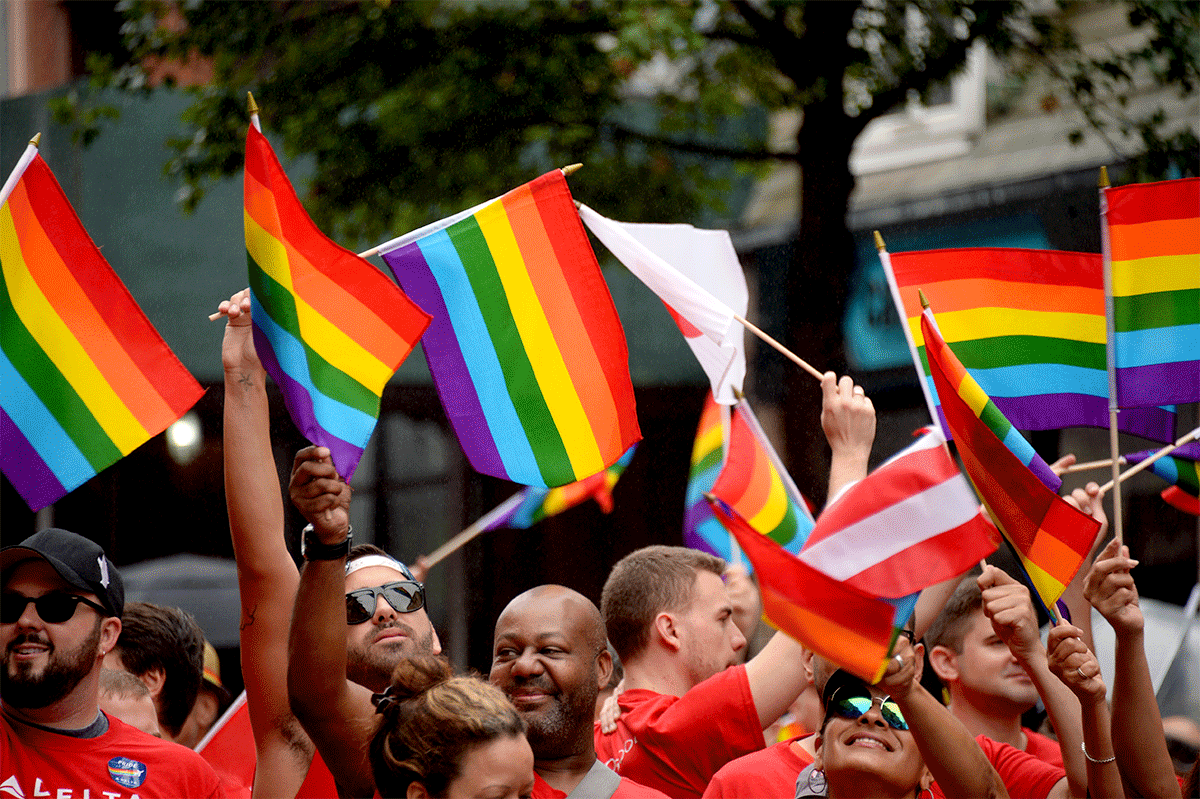 5 Amazon Products to Get in Time for Pride
Whether it's your first or 50th pride, you may not have a pride-worthy outfit you can just whip out of your closet (or maybe you do; we don't know each other). Either way, if you are in a pinch and don't want to scramble to get to the store, Amazon has your back. Enjoy and happy pride!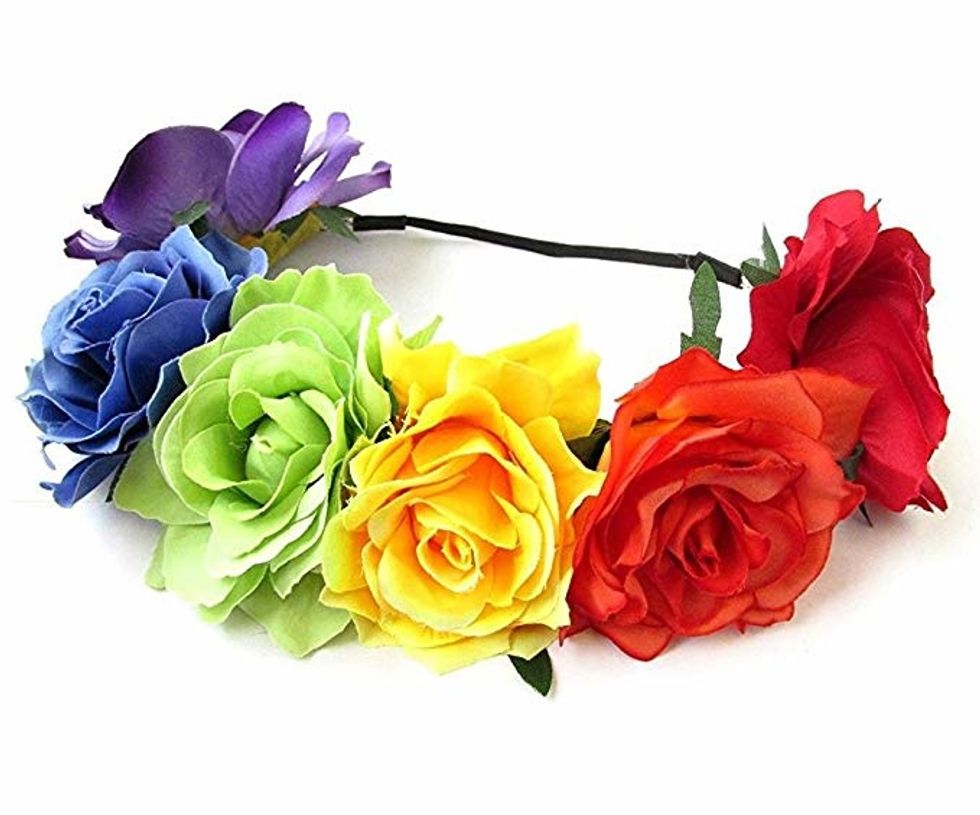 This sweet rainbow flower crown can help you feel like a queen. The headband can be a muted way of showing your pride if you're less inclined to go all out.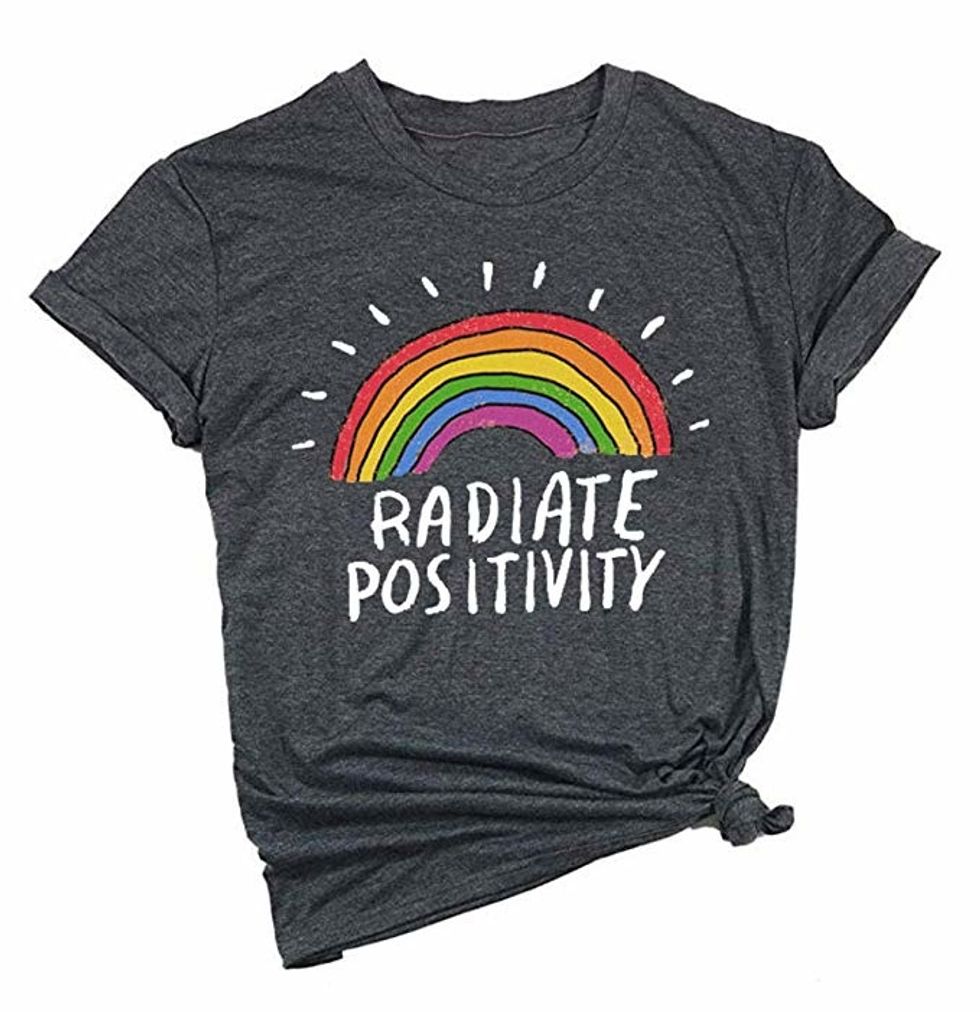 Sometimes a graphic tee goes a long way. Uniqueone's shirt can be worn any day of the year to put out a simple message: Radiate Positivity. While the rainbow could be interpreted however you want, the soft t-shirt will demonstrate solidarity during LGBTQ celebrations.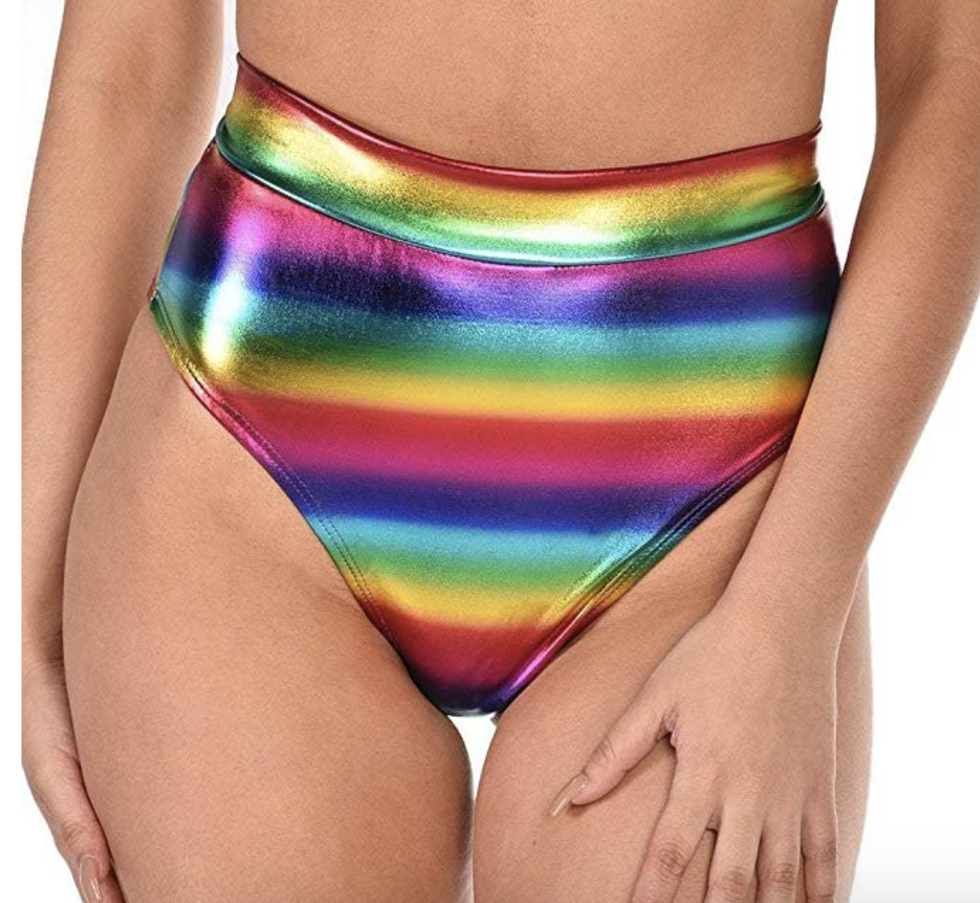 Whether you're raving or parading down the street, iHeart Raves's metallic high waisted booty shorts are perfect for dancing all day and night long. Strap on some sparkly thigh high boots or a pair of kicks to get your party on.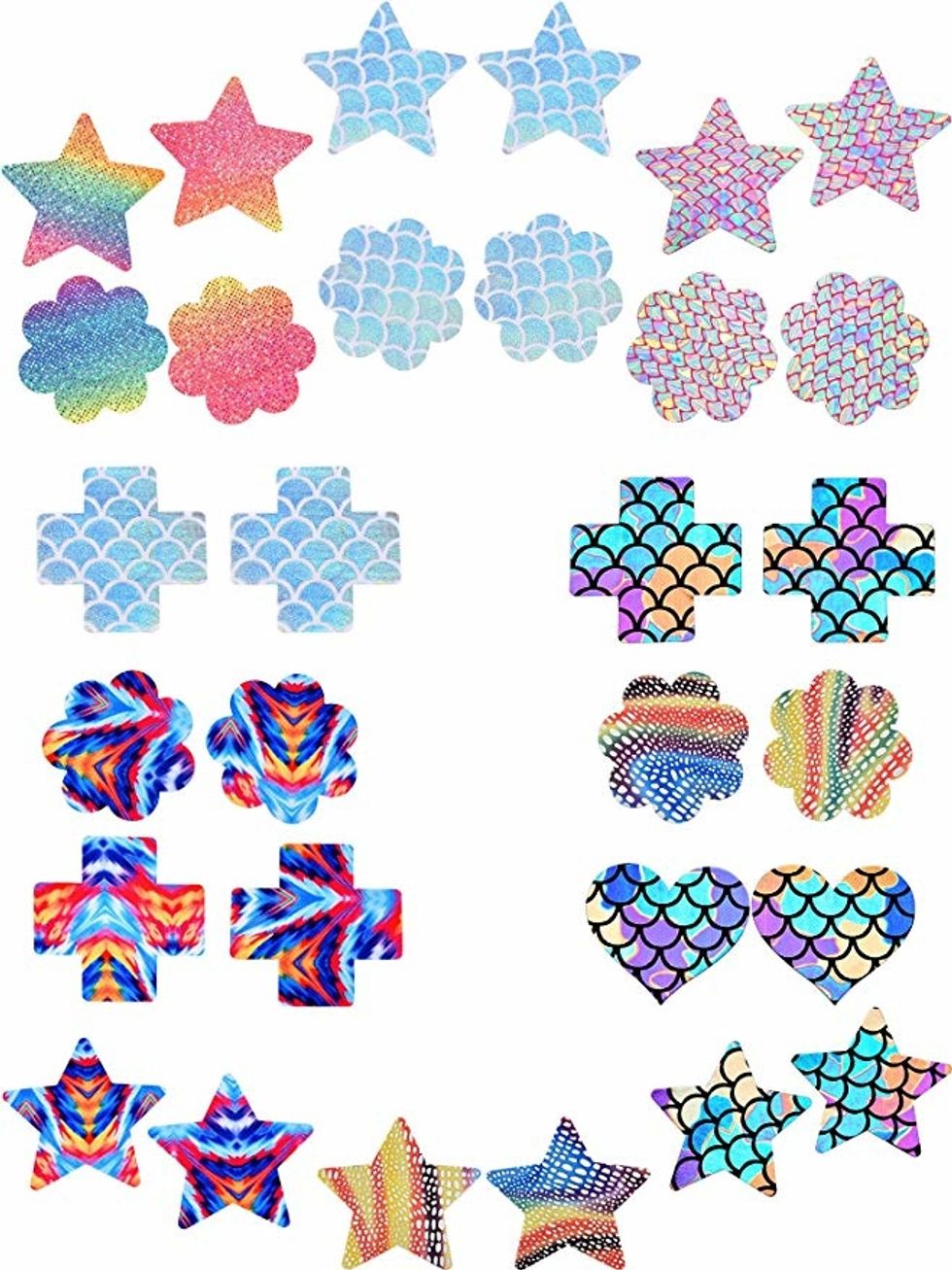 If you've ever gone to pride, you'll know many people are pretty naked. While the nipple may be free in some states, it may not be in yours. Either way, funky, playful nipple covers can be a fun way to celebrate your sexual freedom and right to wear what you want.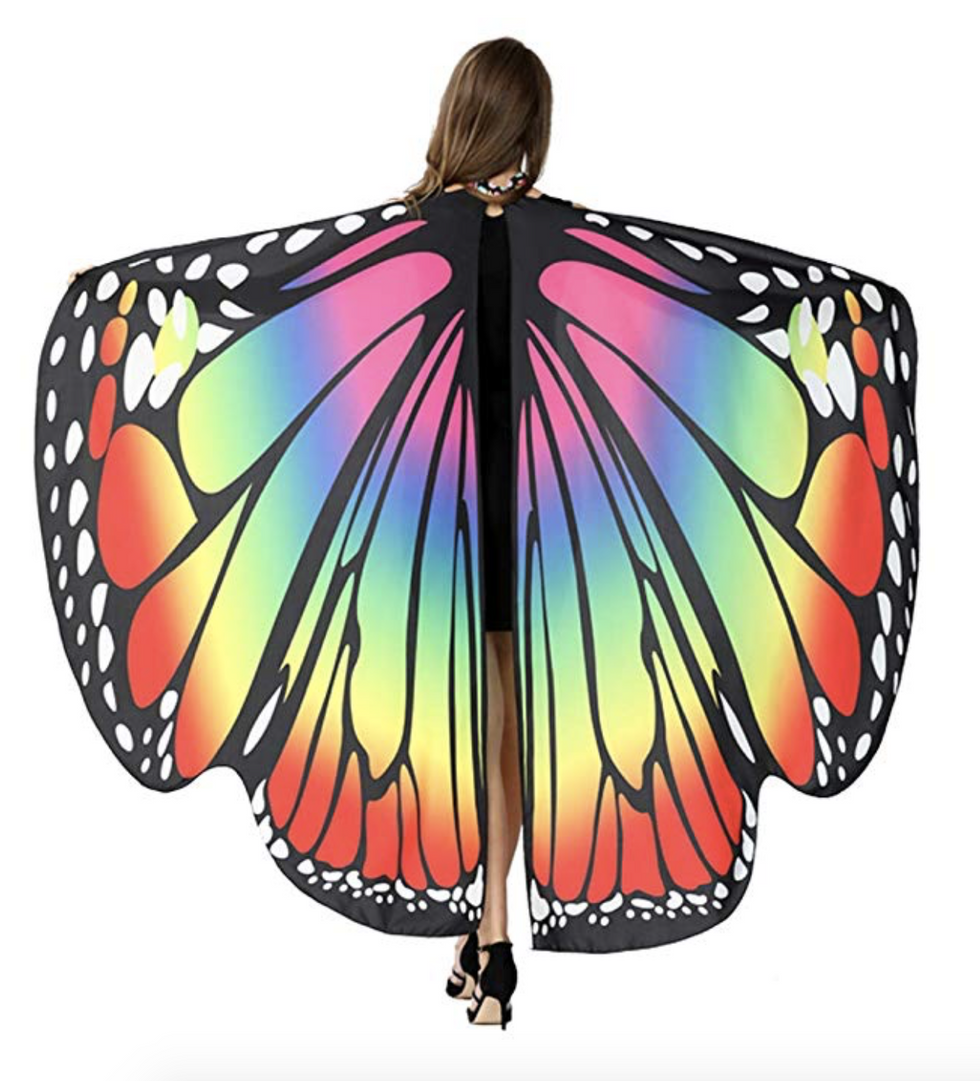 Pair the pasties and metallic booty shorts with HiTop's Butterfly Cape for the ultimate look, because now you've transformed into the gorgeous butterfly you are! Feel free and invincible in your cape as you soar through pride!