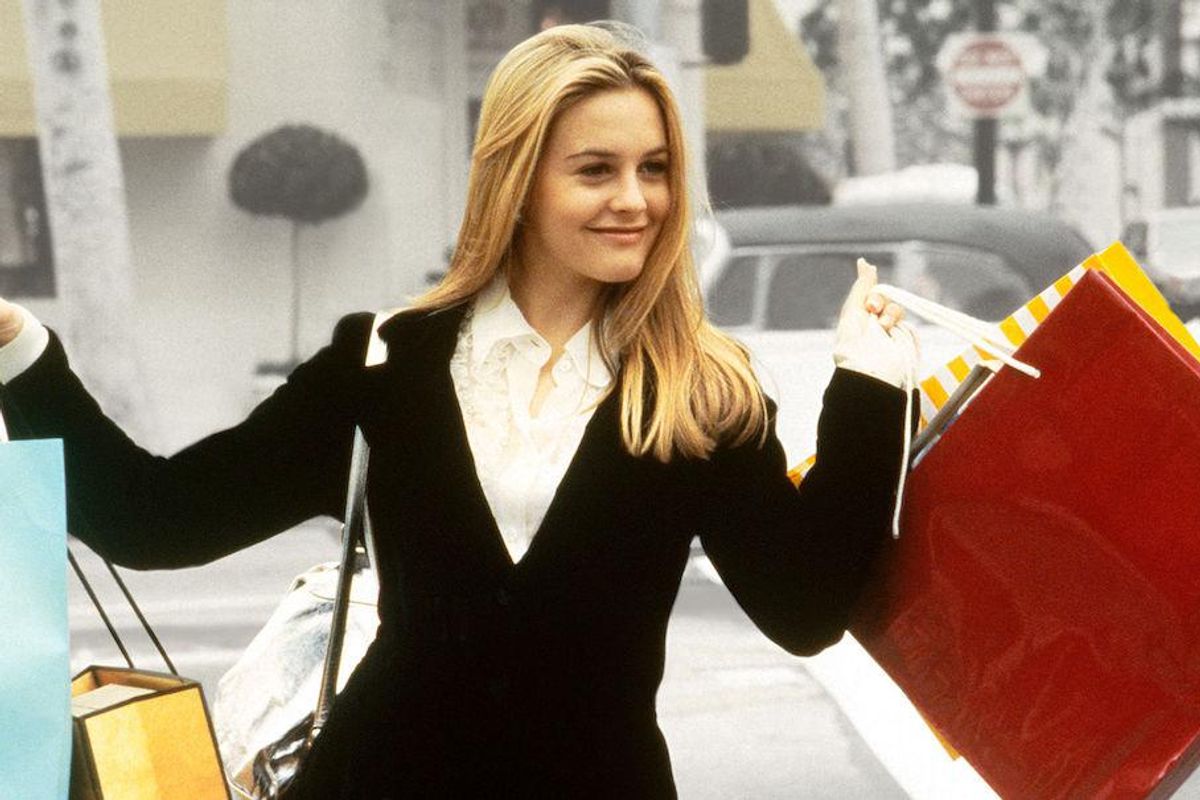 Silly Little Things I Bought to Improve My Silly Little Life
Learning to shop for current me vs future me has made life so much easier and better
The year began predictably and — by all accounts — well: I made the vision board; I meal-planned and prepped; I got my steps in; I took up yoga.

I also spent most of it in my apartment. Lest we forget, we're still in a pandemic. And while the overwhelming notion around omicron is that "we're all going to get it, might as well get it over with," I continue to do my best to avoid the virus.
---
Living in New York City, this isn't easy. Most places I go involve taking the subway or being caught in crowded places. This makes it difficult to justify many activities beyond grocery shopping and early morning walks to grab a coffee.
January's near-freezing temperatures have kept me from even these simple pleasures. So — for the most part — I'm hunkered down in my apartment, avoiding the cold and avoiding covid. Predictably, this has affected my mood. Dreary days trigger my seasonal depression and cabin fever has seriously set in.
Generally, I turn to mindless shopping just to feel something. However, one of my resolutions is to be more intentional with my spending. So instead, I put up a wishlist before I buy anything. I wait 72 hours before actually making the purchases. This curbs impulse spending — it's embarrassing how many items I delete 'cause I can't remember why I ever wanted them. A wishlist builds anticipation, making my purchases feel that much more essential to my life. It's the simple things that make life worth it, after all.
What's remained on my list usually falls within two categories: convenience boosters and lifestyle improvements. It's those items that magically solve teeny annoyances I imagined I'd just have to put up with — such as cleaning tools that cut my weekly deep cleaning time in half. And then there are surprising things which enhance my style of living in tangible, sustainable ways.
The key difference between what I buy now and what I used to spend money on is who it's for: present me vs future me.
Let me explain.
We all have a future self, an ideal self. In some ways, this can be good. Psychology has proven that by acting as if you're a better version of yourself, you can actualize it and become that improved version. According to Fast Company: "When you see your future self as a different person, with different perspectives and preferences, then you can make present decisions based on what your future self would want. These decisions may go counter to what you actually would prefer in a given moment."
However, the future self can also be detrimental if we don't take specific actions to manifest that self. How often have you purchased an item of clothing that's too small? Then you justify this by promising it will "inspire you to lose weight," only to toss it on that pile of ill-fitting clothes at the back of your closet.
I used to do this, buying clothes and trinkets that I thought some version of myself would eventually use. This goes for accessories I was saving for imaginary fancy events I never attended . . . to planners I didn't write in . . . and one of those daily gallon water bottles I never once finished. I mean, who can drink a gallon of water daily?
But now, I can shake off my future self's rose-tinted glasses before clicking "Buy Now" on Amazon. This month's purchases have seriously improved my mood because I'm cultivating sustainable habits for my present self.