Summer is finally here. After two bleak winters of our discontent (too many streaming binges), it's time to get movin'.
Everyone's back out there working our way back to goal weights, body shape, and overall confidence. With that said, Rome wasn't built in a day and certainly not without some tools. So we've gone to good ole Amazon and put together a list of must-haves to get the body-ody-ody you want.
Here's everything you need to drop it like it's hot: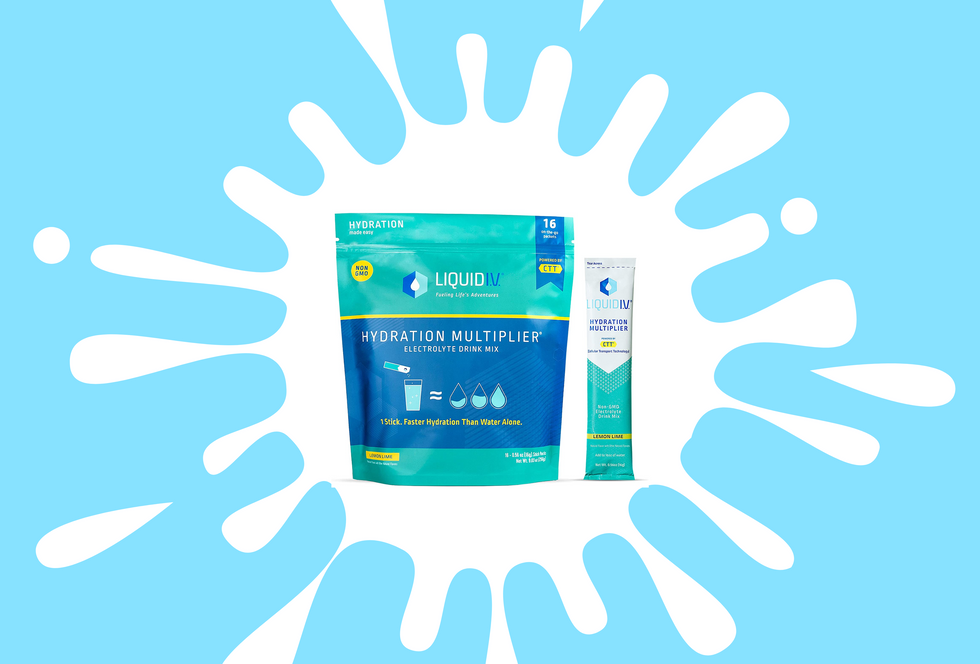 In order to fuel your summer goals, you'll need to stay hydrated. It's a must. However, we get that not everyone loves chugging a gallon of water a day. We're not saying you have to ditch your iced coffee, cocktails with friends, nightly glass of wine, or any other drink - just take a Liquid IV break in between.
These single-serving packs will be a lifesaver and pack 2.5x more hydration than your average glass of water. Just use the non-GMO electrolyte drink mix with water and enjoy 5 essential vitamins including Vitamins B3, B5, B6, B12, and Vitamin C - all in one go.
You'll even be hydrating with a better taste thanks to flavors like Lemon Lime, Passion Fruit, Strawberry, Acai Berry, and Watermelon. Feel better, work out harder, and get the summer glow going!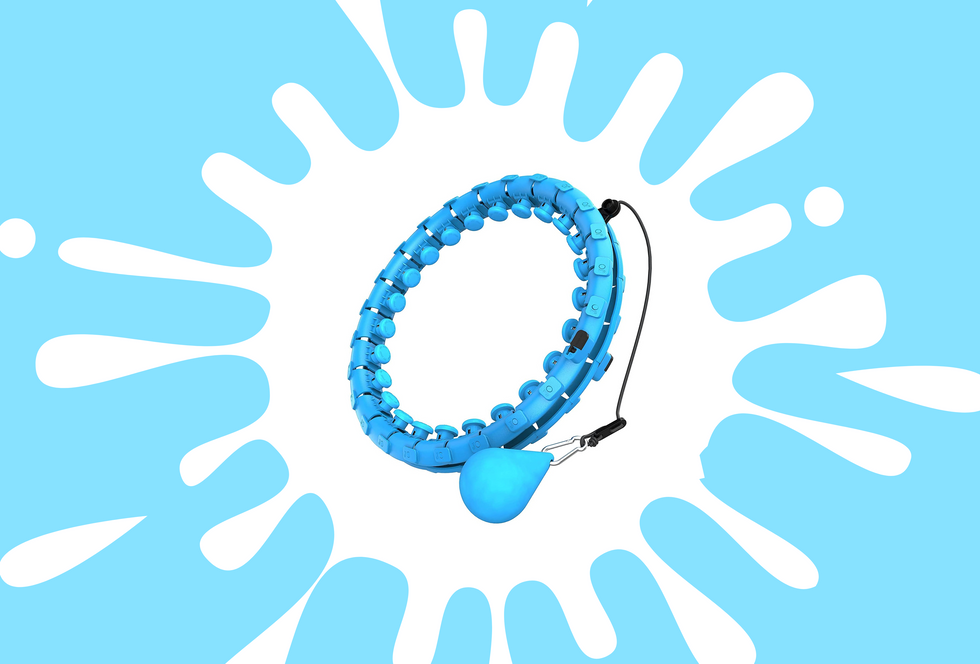 When these popped up on TikTok, we were skeptical, to say the least. But now that we've given it a shot … we're obsessed. Imagine getting a workout that not only is easy to do right from home but also brings back the nostalgia of the playground.
Who knew all that hula hooping would pay off?!
This Fit Hoop is weighted and adjustable to your waistline, so you can use it throughout your fitness journey. According to the site, 30 minutes of use burns about 800 calories! While we can't guarantee specific calorie-burnage, we can guarantee it'll work up a sweat and break up those old boring gym routines.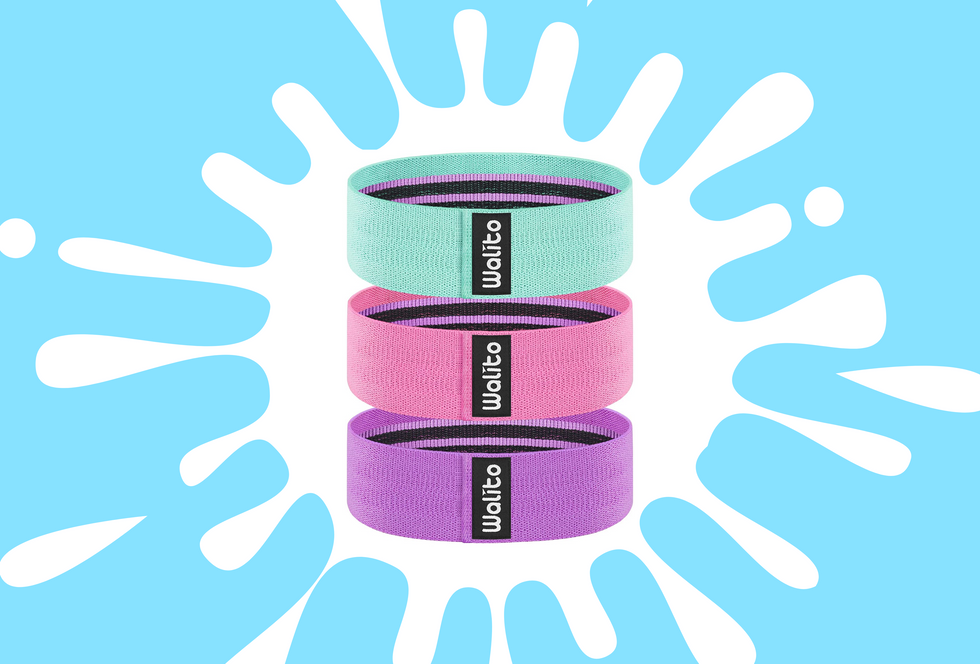 If you're not using resistance bands in your workout, you need to start. A little resistance training goes a long way. You can incorporate them into your squats, stair master time, and a ton of floor exercises.
We love this pack of three from Walito, which provides a light, medium, and heavy option. Unlike the usual rubber bands, Walito uses a flexible, cotton material with a no-slip, no-roll feature. Bring the bands anywhere you go and work on that booty 24/7.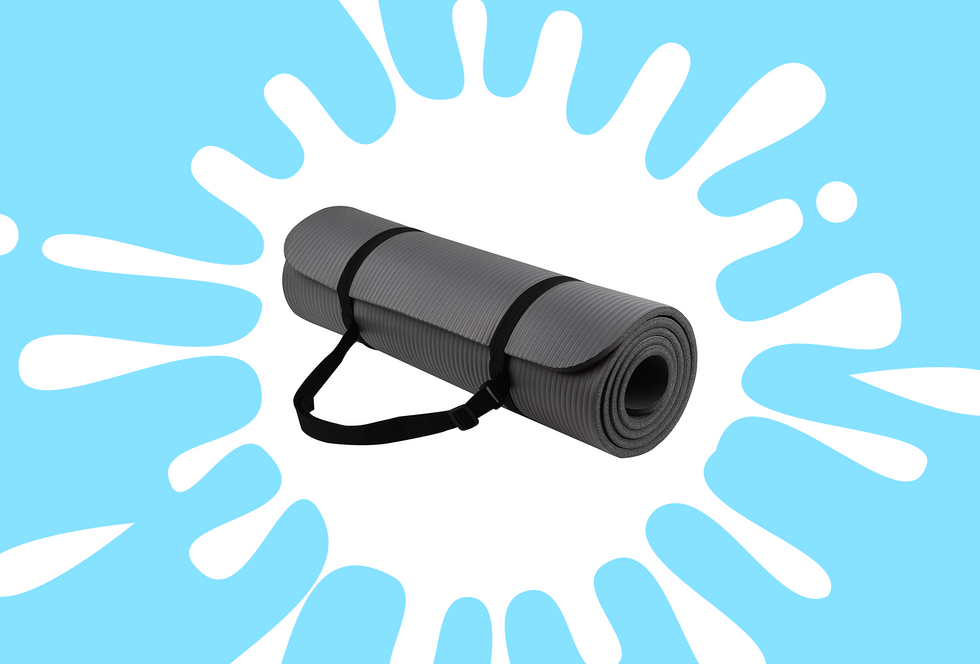 No more "namaste in bed" this season. It might be difficult, but it's time to break out the yoga mat and get going. One of these trusty mats is great to have at home, whether for a post-workout stretch session, a little morning Vinyasa, or even an outside tan-sesh (weather permitting, of course).
Our favorite BalanceFrom mat has 77,000 reviews and is a total steal. Not only is it lightweight, but you get 1/2" extra thickness, non-slip tractions, and a carrying strap. This is an essential hot girl item - trust us.
The 321 STRONG Foam Roller will change your life. Once you're back in the swing of things at the gym, your muscles will be feeling it. Go beyond the basic "touch your toes" stretching and roll it out.
This medium density, deep tissue roller will be the key to recovery. Use to warm up or cool down and target all your muscles from your back to your feet. You'll start to feel less soreness as you break up that post-workout lactic acid build-up in your muscles.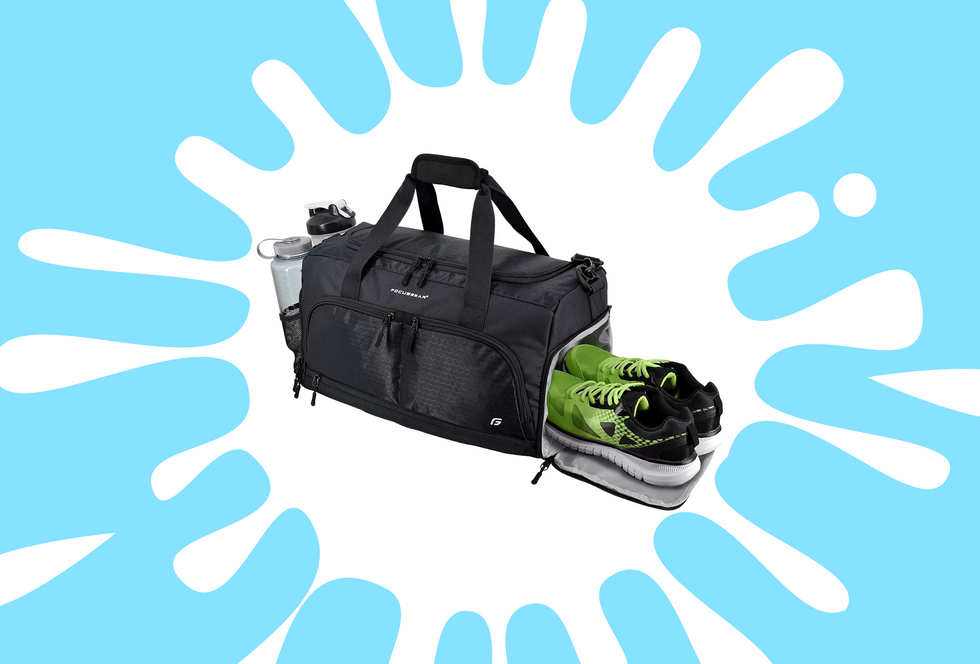 Ditch the whole "checks over stripes" debacle and grab a functional, high-quality gym bag from Amazon. Our top pick is from FocusGear and has everything you need to set yourself up for success.
We love this bag for the easy access pockets, oversized opening, TWO bottle holders, and two wet pockets. Easily separate your dirty clothes and shoes from your clean outfit with the handy compartments. However, keep in mind that a bag is not a miracle worker so be sure to clean yours out regularly, throw those sweaty socks in the hamper, and pack your bag daily for your gym mission.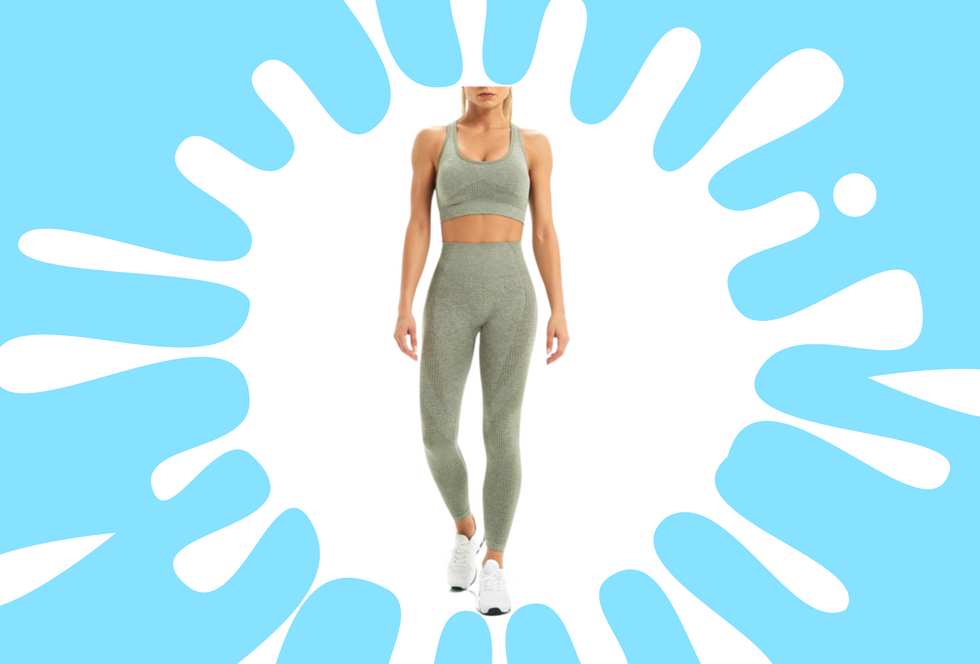 Nothing is more motivating than a cute gym fit. The WodoWei Women 2 Piece Workout Outfit is a deal you can't miss out on. Think GymShark but at a price that doesn't break the bank.
Their sports bra and legging set comes in 8 colors like Red Wine and Green Marl with sizes small to large, and it's made for everything from a HIIT class to athleisure wear. Get this seamless set and feel like the gym baddie you are inside and out.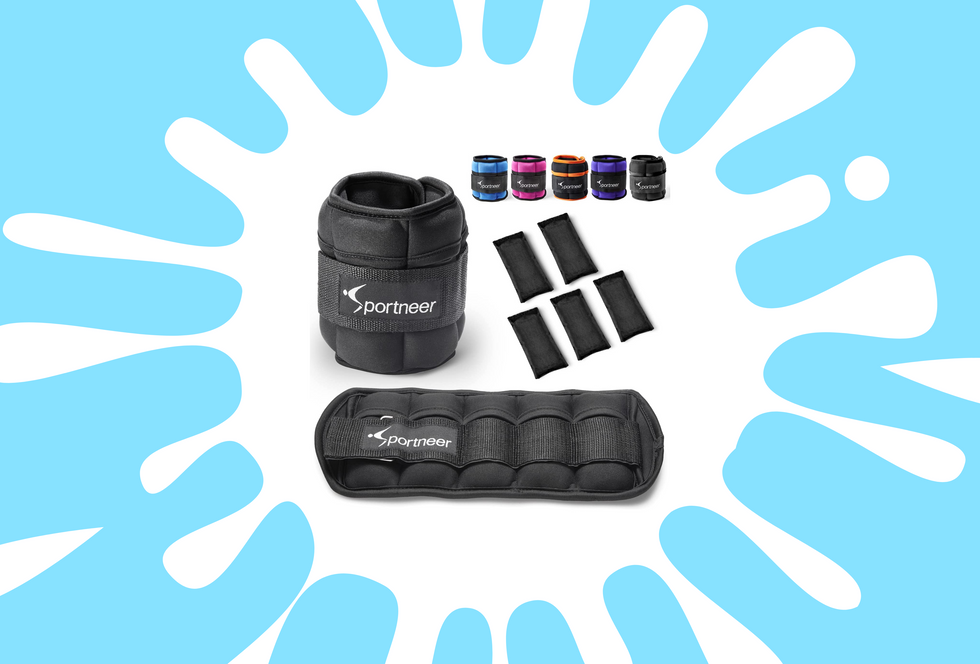 We all want to hop on the Bala Bangles train but… not for $65. The good news is that ankle weights have been around for ages, and there is a better, more affordable option out there.
Grab the Sportneer Adjustable Ankle Weights and level up your hot girl walks with a little weight. These can intensify any workout, and you can adjust each from 1 to 5 pounds depending on your comfort level. We're definitely feeling the burn more since incorporating these small but mighty weights into our sweat sesh.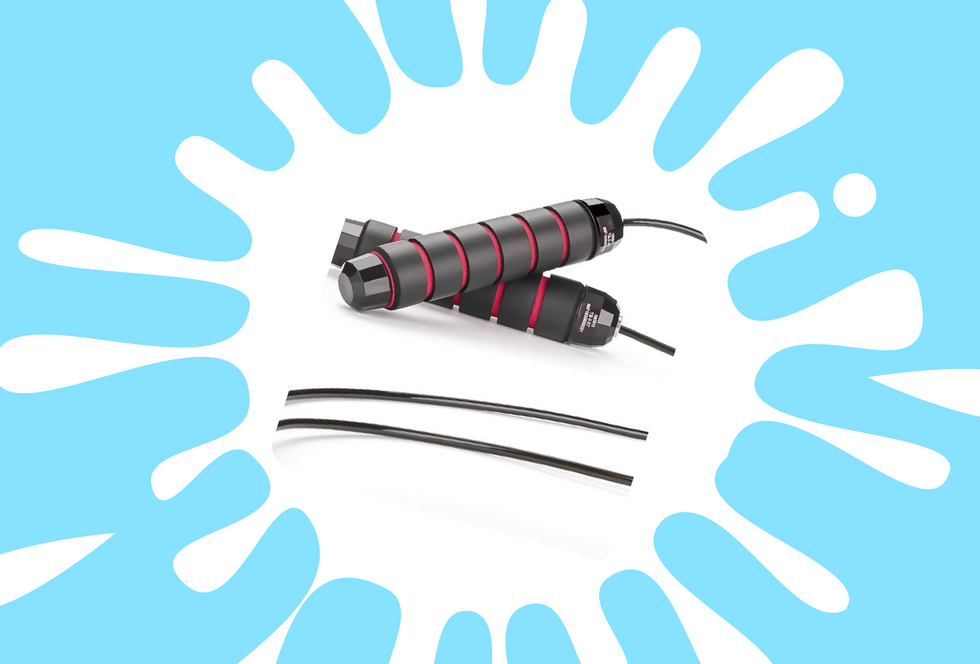 Getting your cardio in can be a major drag - how many days can you really do the 12-3-30 treadmill challenge!!? We certainly tapped out after two weeks, but instead of an uphill climb, we've gotten into jumping rope.
Yes, it's just as simple as it was back in the day and as easy as riding a bike. The Skipping Rope from DEGOL even comes with 6" memory foam handles for added comfort. Throw the rope in your bag and see how you build up cardio endurance, stamina, and speed from anywhere.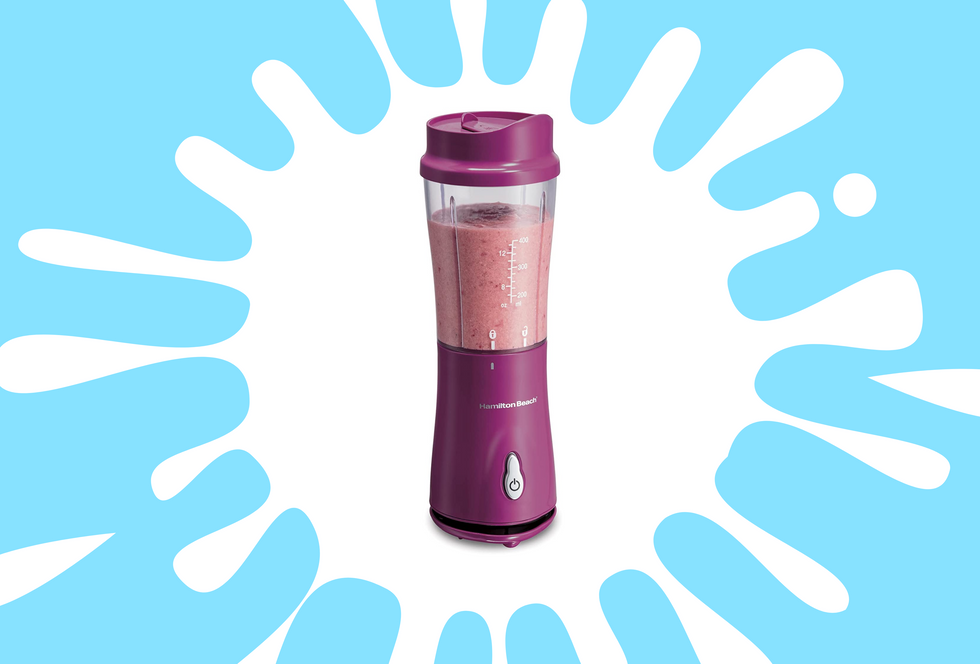 Finally, don't forget to treat yo'self. The Hamilton Beach BPA-Free Personal Blender is the best for on-the-go smoothies and shakes. Blend up a fruity breakfast or try a chocolate protein shake for dessert.
We know we said that we're in the post-overindulgence phase, but that doesn't mean we can't enjoy the good stuff in a healthier way. This blender is super compact, easy to use, and made to get you through to summer and beyond.
With these Amazon buys, you can flood your body with endorphins, ensuring a hot girl, happy girl summer to be sure <3