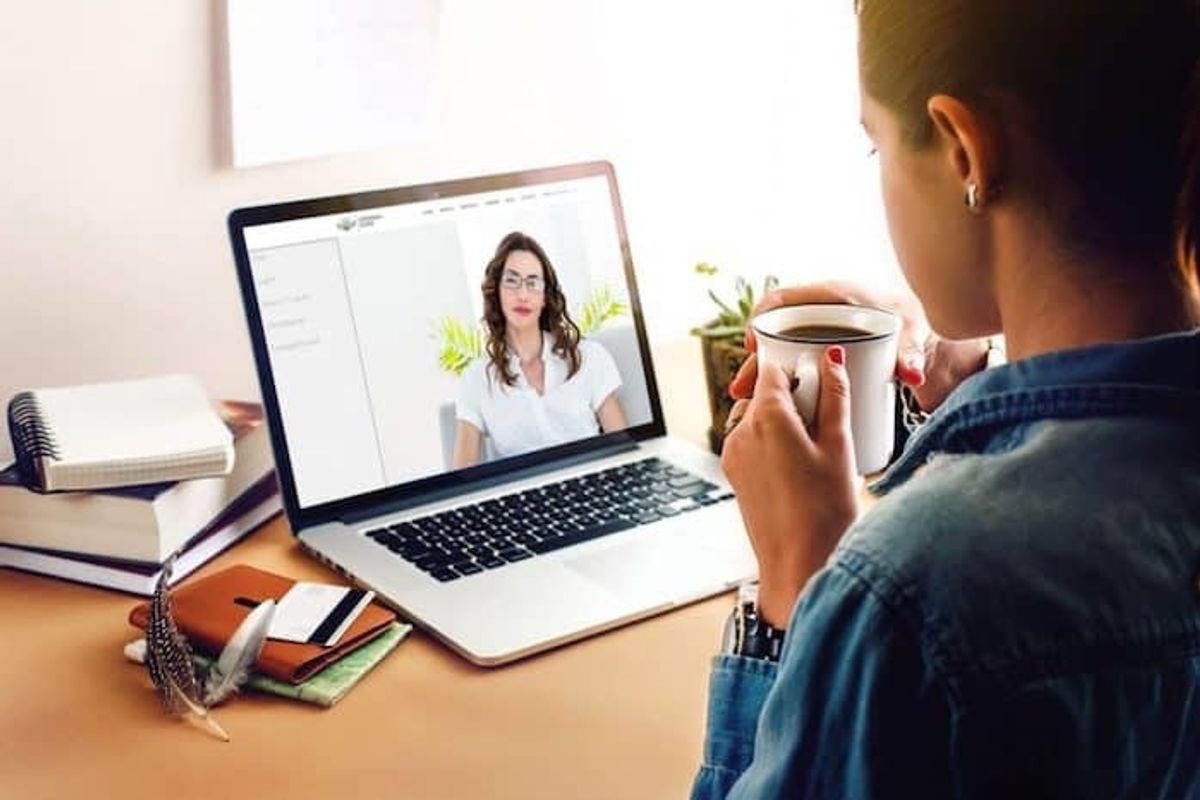 The 5 Best Teletherapy Apps
Online therapy is a hugely important resource right now — here's the best way to get started.
Times are tough.
Times are always tough for some people, but times are tough in their own special way right now.
More and more people are suffering from mental illness today, and levels of anxiety and depression are spiking through the roof. Sometimes, though, it can feel like you're reaching the end of the line and you're not sure how to go on, or you might be struggling with something that feels difficult to handle on your own. At this point, when things start to feel desperate and out of control, it might be time to get some real help.
That's where therapy comes in. Getting help from a mental health professional may not solve every single one of your problems immediately, but it'll certainly do you better than any amount of yoga or self-care if you're suffering from a mental illness.
Therapy apps are a great way to safely see therapists from the privacy of your own home. Some are better than others, and they can be expensive, but they're also becoming healthcare staples. Here are five of our favorite online therapy apps.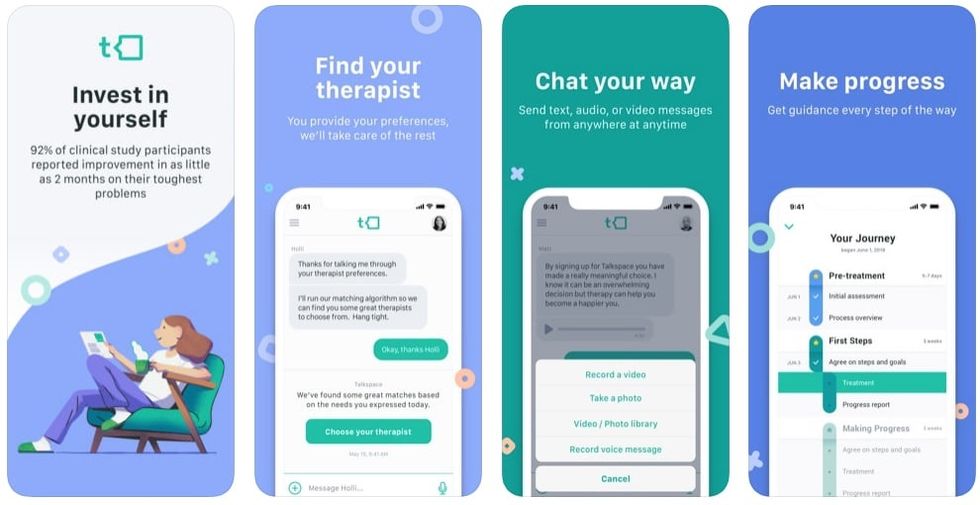 Talkspace is seeing unprecedented demand during COVID-19. As millions of people struggle with mental health, millions have turned to Talkspace to make it through.
When you sign up for Talkspace, you'll be taken through an intake process not unlike signing up for a dating site. After taking a quiz, you'll eventually be given a list of accredited therapists to swipe through. Once you choose a therapist, you can elect to exclusively text them ($65/week, which translates to roughly two texts each day), or you can elect an option involving monthly video calls ($75/week), or weekly video calls ($99/week).
The text-based therapy platform may be particularly appealing for people who prefer texting over calling. Talkspace also offers other resources like an online symptom tracker and limited psychiatry services. It uses a special AI—IBM Watson—to match users with therapists, leading to high levels of user satisfaction. It's open to users 18+.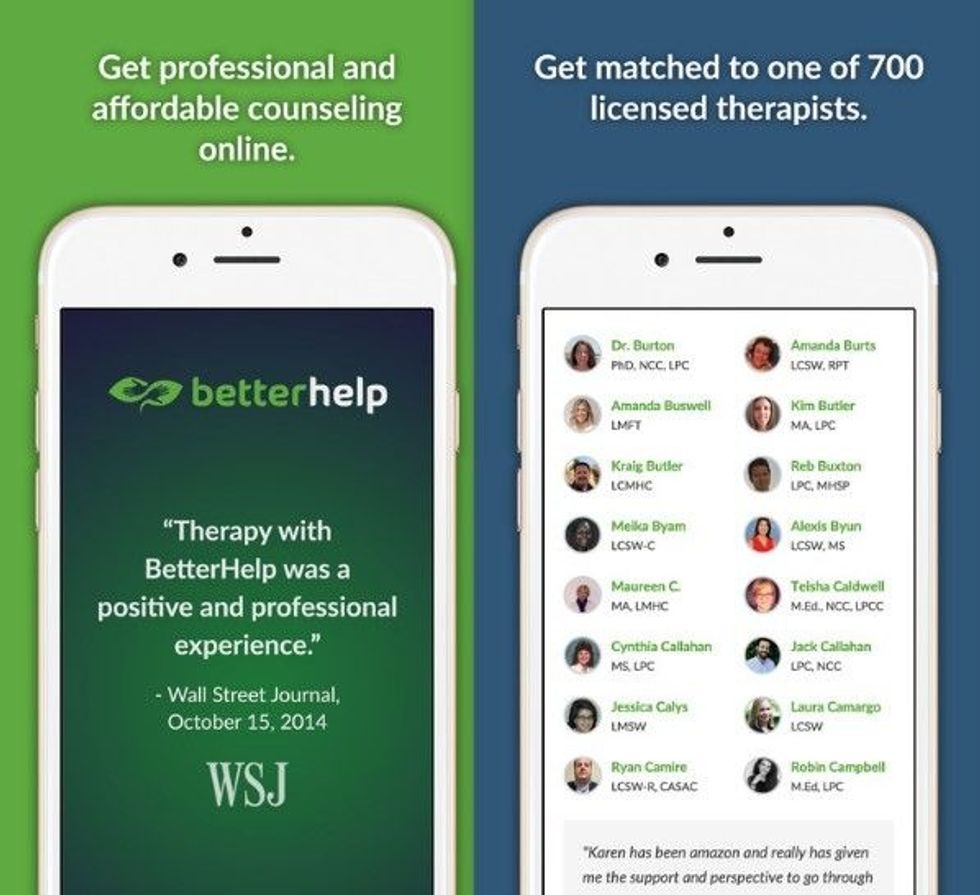 BetterHelp is another one of the most popular online therapy platforms around. With over a million users, it's similar to Talkspace in that it offers options for text, phone, and video chat therapy.
It doesn't offer choices of therapists like Talkspace, instead it uses an algorithm to directly match users to therapists. In terms of pricing, BetterHelp will run you about $80-$100 a week if you choose a shorter-term plan, or you can sign up for a year-long commitment that will cost you around $35 per week for the cheapest plan. It's open to users ages 13+.
BetterHelp has been accused of scams at various points, though it also has a variety of good reviews as well.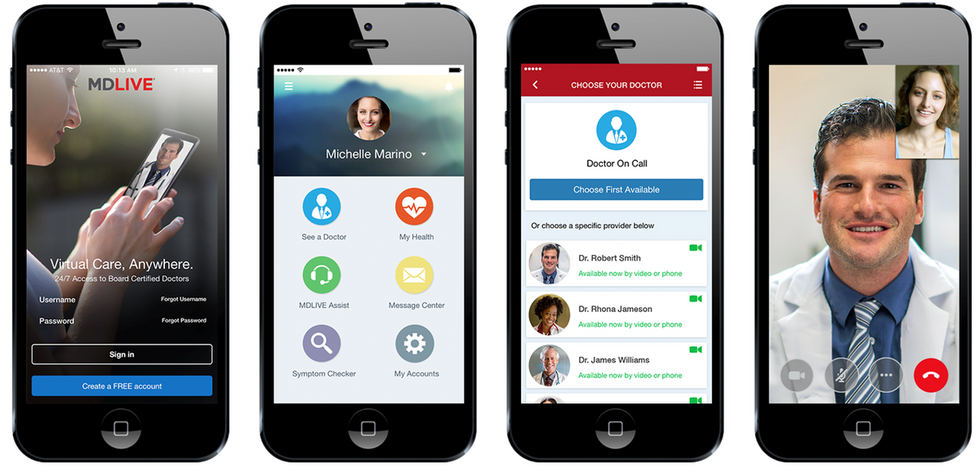 Founded in 2009, MDLive is a telemedicine veteran that can match you with any sort of doctor, from pediatricians to therapists to doctors who can provide general wellness screenings. You'll pay $100 for 45-minute sessions. Also secure and accredited, it's a great option for anyone looking to dive into the world of online therapy.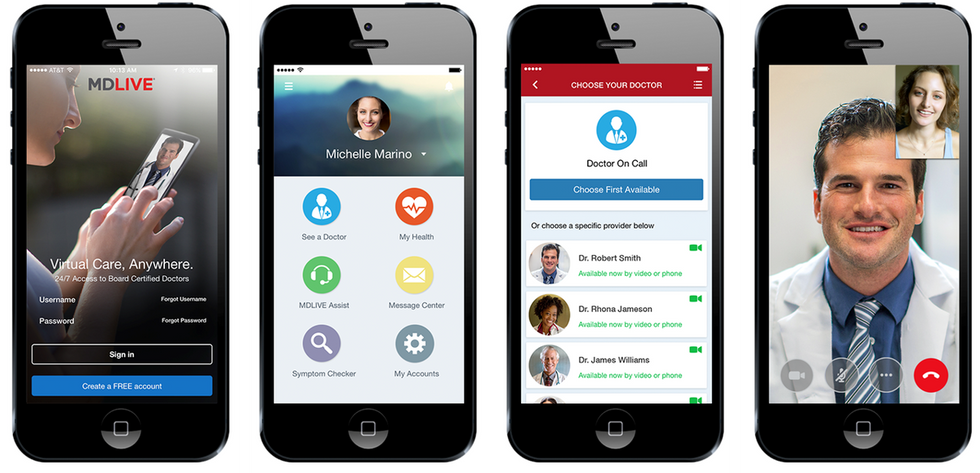 LARKR a combination between a self-help app and therapy app. Its self-help services are free so this is overall a better option for people who can't fork over hundreds of dollars a month for therapy.
The app offers four different sections—My Story, an emotion tracker; Be the Change, a page with ideas for helping others; Meditation Corner (which is what it sounds like), and Talk Therapy. The Talk Therapy option allows you to sign up for 50-minute therapy sessions priced at $85 each (because nothing is really free). For a cheaper option, users can try group therapy; the app is, after all, designed to eliminate the "barriers that keep approximately 60% of Americans from receiving the help they need."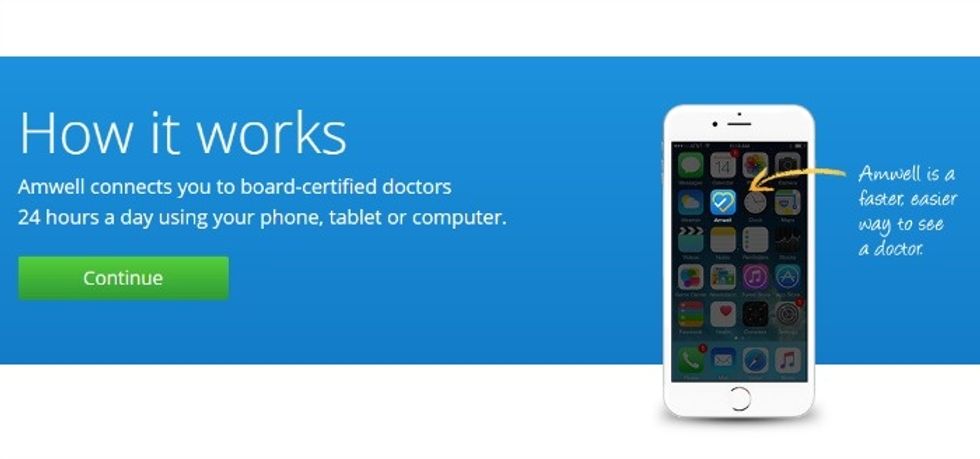 Amwell was ranked #1 in a The New York Times investigation of the best therapy apps around. Accredited by the American Telemedicine Association and boasting a 99% satisfaction rate, Amwell offers couples therapy. The app also allows users to hide their faces during sessions, a favorite attribute among many patrons. In addition to therapy, Amwell also includes options for virtual urgent care, dermatology, and other forms of care. It doesn't have the texting services of Talkspace and others, so it may feel like a more traditional form of therapy to people uncomfortable with online platforms.
Sessions cost $85-100 depending on therapists' experience levels.