This summer is set to be one with lots of beach and pool time on the horizon. To make sure you're ready to swim, tan, or sip frozen margaritas by the pool while being comfortable and looking hot, our editors selected the best swimwear out there.
We love CUUP Swimwear for all things summer! Their high-quality materials are resistant to chlorine, saltwater, light, sunscreen, and oil, so your vibrant suit will stand the test of the season.
CUUP's silhouettes embrace a woman's natural shape and provide curved and sculpted support. They even invented a signature lightweight Flexiwire, which means no poking or digging! And let's not forget their unique color palette, perfect for beautiful sunny days.
Here are our must-haves from CUUP Swim this summer: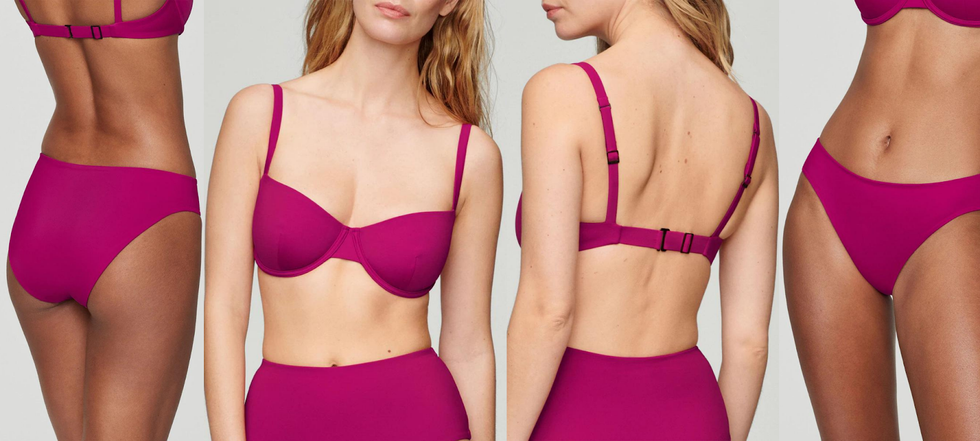 The Balconette is a vintage style that takes the traditionally sexy bra and reshapes it into a modern movable swim top every woman needs. Its wide-set straps offer a chic, open neckline with cups that gently lift.
Pair it with The Brief, a classic swim bottom with hip-flattering lines, and make it your go-to set for relaxed days by the pool. You can choose from 5 different colors, but we fell in love with Orchid, a rich pink that instantly enhances a tan.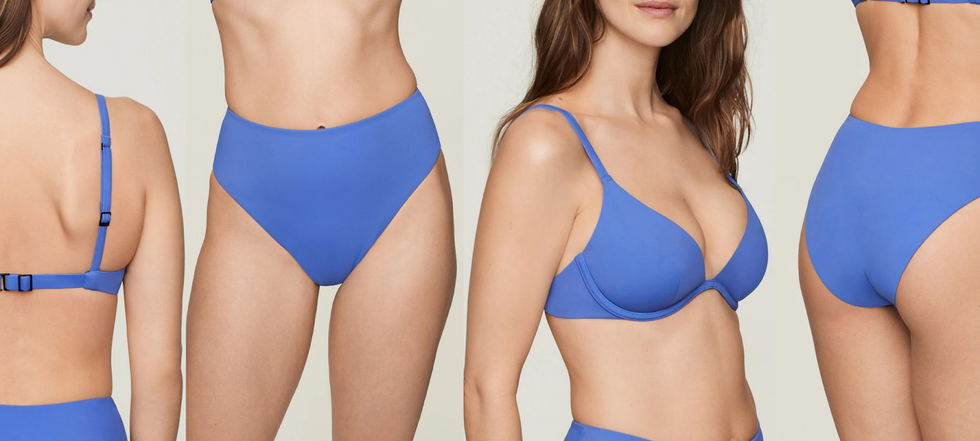 We love this perfect v-neck top, built as an easy-to-wear shape that flatters while providing maximum support. It's CUUP's most minimal swim silhouette for minimal tan lines and maximum fun in the sun.
Combined with CUUP's cheeky high waist bottom that stays where it should, you're ready for it all – water adventures and the hottest pool parties. You won't believe how comfortable CUUP's stretchy, soft, premium materials feel on your skin!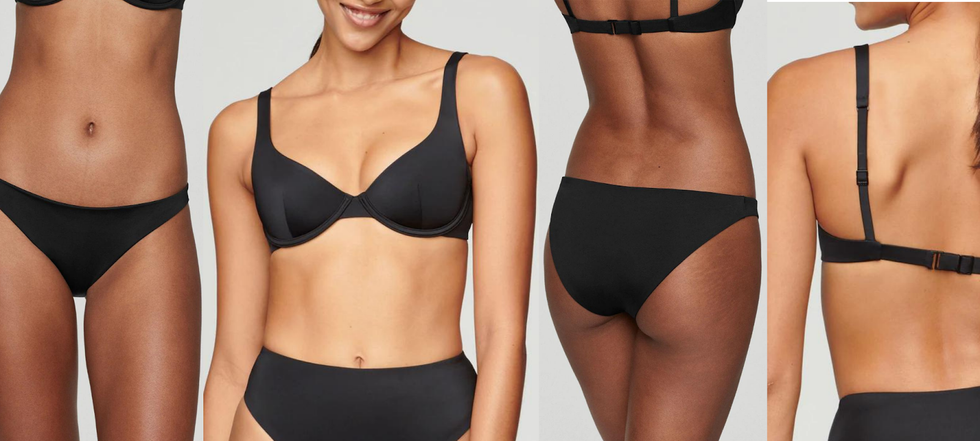 We all need a basic black bikini in our closets! So we picked The Scoop paired with The Bikini. The Scoop is all about highlighting your natural curves, and we're big fans of their comfortable low-waist bottom with minimal coverage.
Their high-performance nylon was created by recycled fishing nets pulled out of the sea, discarded carpet, and other recycled materials — a bikini that's worth investing in, especially if you care about mother nature as much as we do! And let's not forget CUUP's customized Slide & Set™ back closure system that allows you to adjust the band and find the right fit.
CUUP's swim silhouettes are available in all sizes, ranging from 30 to 44 bands and A to H cups. Grab a classic neutral tone or seasonal shade, and know that you'll be comfortable, stylish, and sexy no matter what.
CUUP makes mixing and matching super easy, so just pick whatever your heart desires. Fill up your cart and get ready for an unforgettable summer!
LIMITED TIME ONLY: CUUP Is Offering Our Readers 30% OFF Select Swim Styles and Colors! Follow this link to shop!