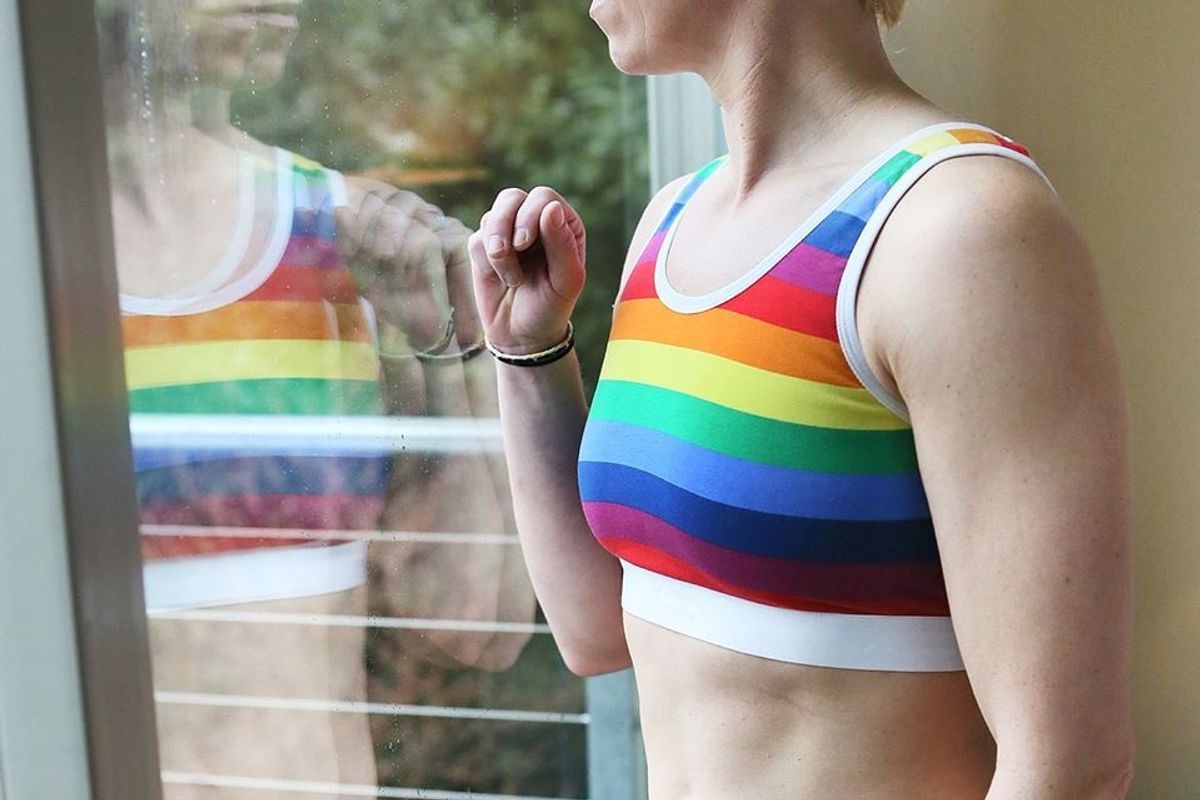 From flattening to high impact sports bras, there's the perfect fit for you.
When it comes to breasticles, some of us are blessed with more real estate than we want or need.
Within the genderqueer community particularly, the ability to feel just slightly more comfortable in one's body can improve mental health and security. Wearing binders is always an option, but, aside from the extra cost, they come with important safety restrictions, like finding the exact right fit for you, never wearing one more than 7 or 8 hours a day, and no strenuous exercise.
But what if you want to live your life unhindered by your breast size and also stay physically active? Deadlift weights? Do hot yoga? Chase after every cute dog you pass in the street?! The right sports bra can go a long way to make you feel more comfortable in your skin, without the high maintenance and physical risks of a binder. But you have to know what you're shopping for.
The best sports bras offer "compression" features, not just support. Avoid the ones that have extra padding or shaping cups, especially if they're not removable, and bras advertised with "maximum support" will just make your chest look bigger. These are the best sports bras for nonbinary, genderqueer, trans, or any category of all-inclusive fashion (including plus sizes)!
1. TomboyX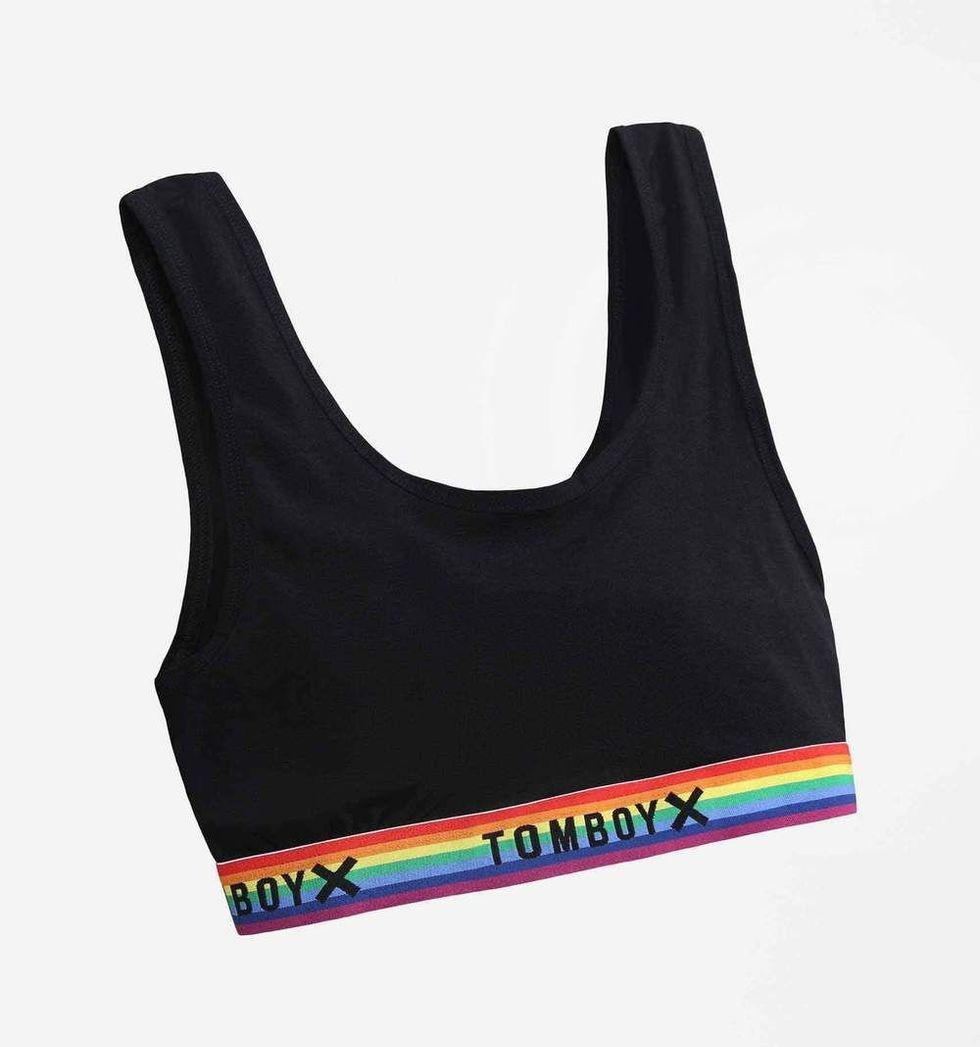 TomboyX
From a brand designed to fit any body of any gender identity, TomboyX's Essentials Soft Bra is a low-intensity bra to offer everyday comfort. With no underwire or padding, it's double-lined with a mix of cotton and spandex for a silky soft feel.

2. Target's Seamless High Neck Sports Bra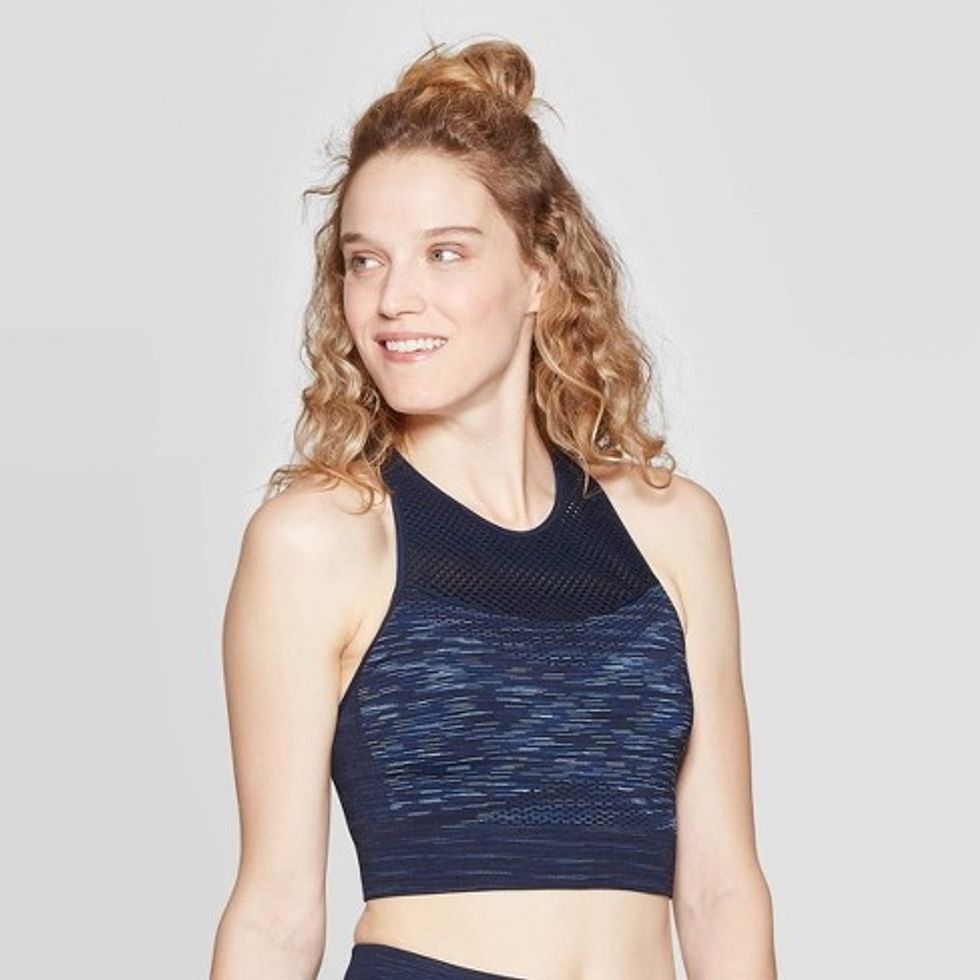 Target
JoyLab's high neck design has enough structure to create a slight compression effect. With mesh fabric offering plenty of breathability, it's extra comfortable for all-day wear and low-impact activity. It also comes with removable cups, allowing you to adjust the fit and flatness to your comfort level.
3. Title Nine's Frog Bra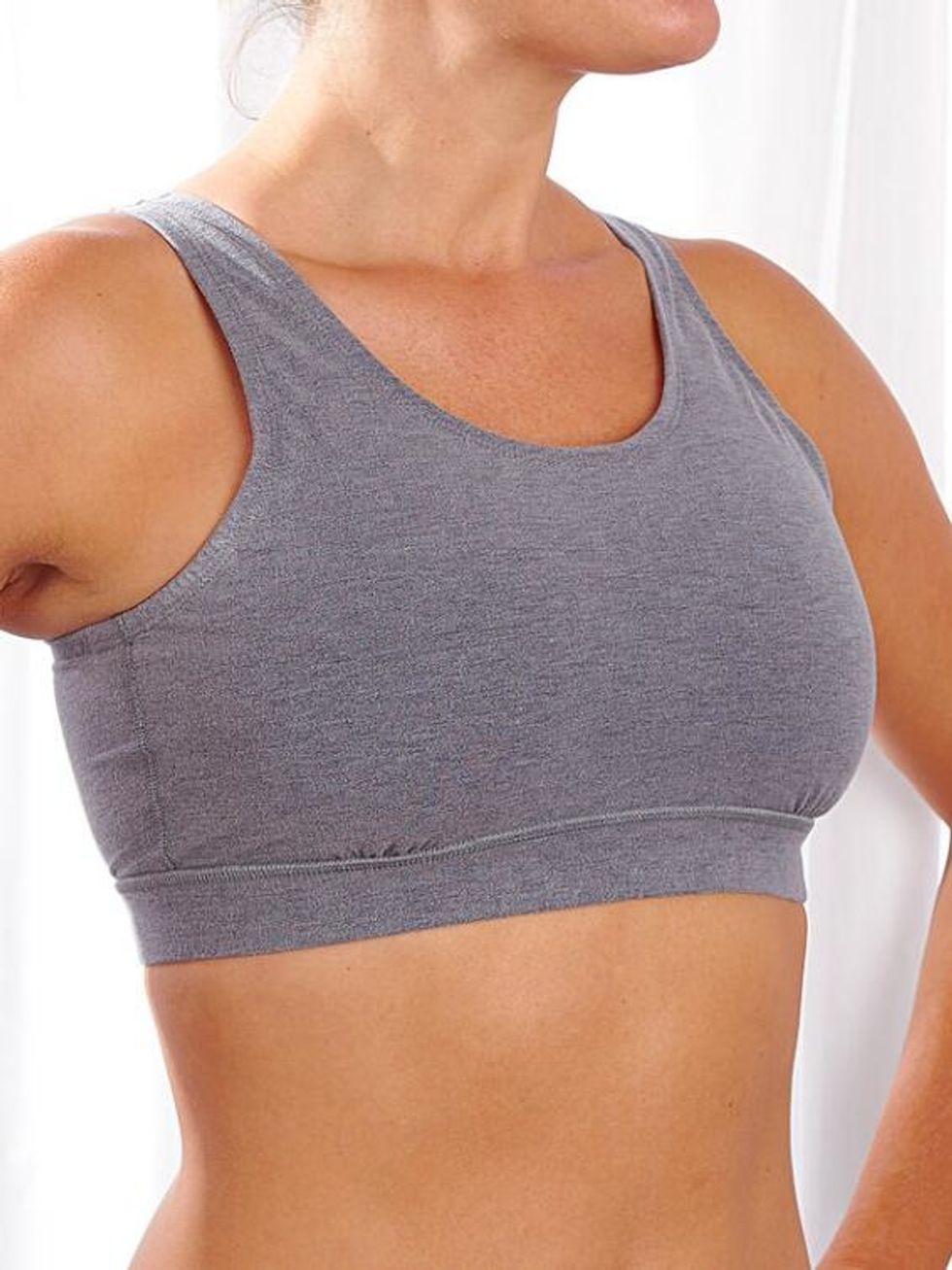 TitleNine
Title Nine's very popular Frog Bra is made of thick, knitted fabric that gives you plenty of stretch. Made with 32% Lycra, it's particularly suited to C or D+ cups. Its pullover design is simple and fits comfortably under your daywear; it's particularly popular as a binder bra to minimize size but allow maximum movement.

4. Target's Seamless Racerback Sports Bra - C9 Champion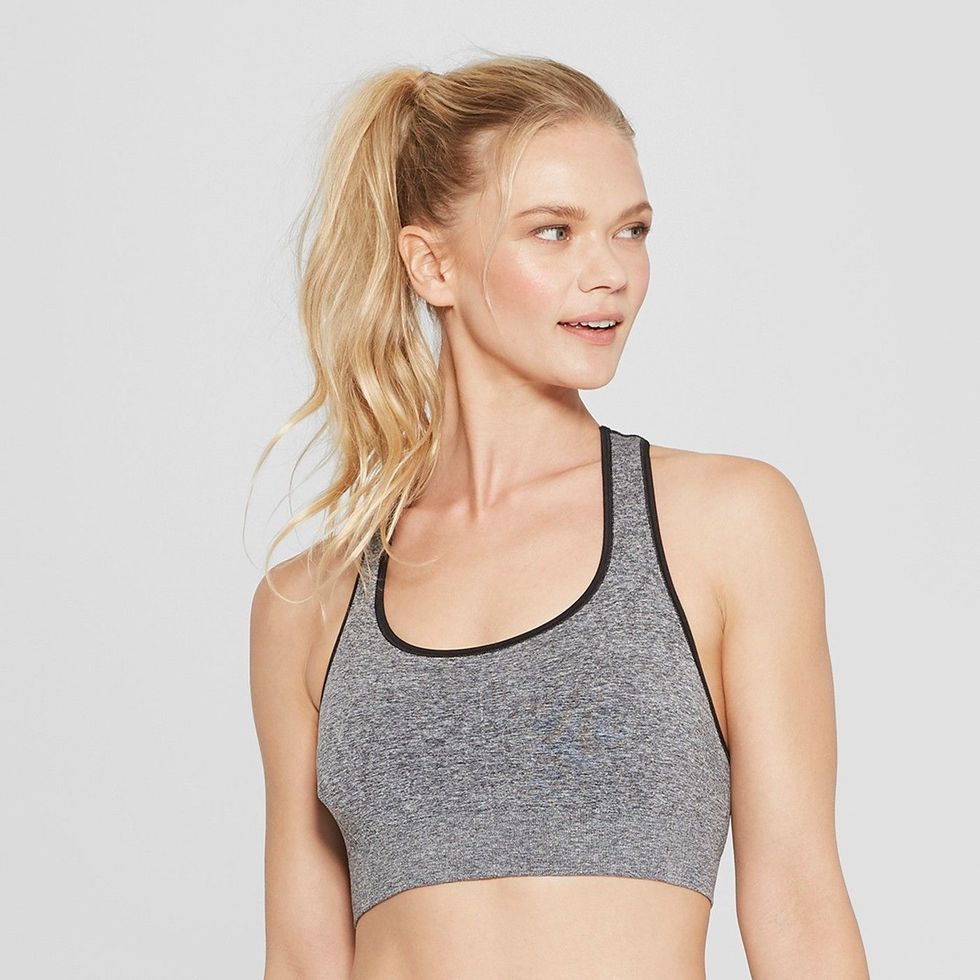 Target
For really active days, there's the Seamless Racerback Sports Bra, with wicking fabric that keeps you dry and a pullover fit. It's lightly lined with removable cups, and its simple design reduces chafing during high activity, so you can be comfortable all day long.

5. Under Armour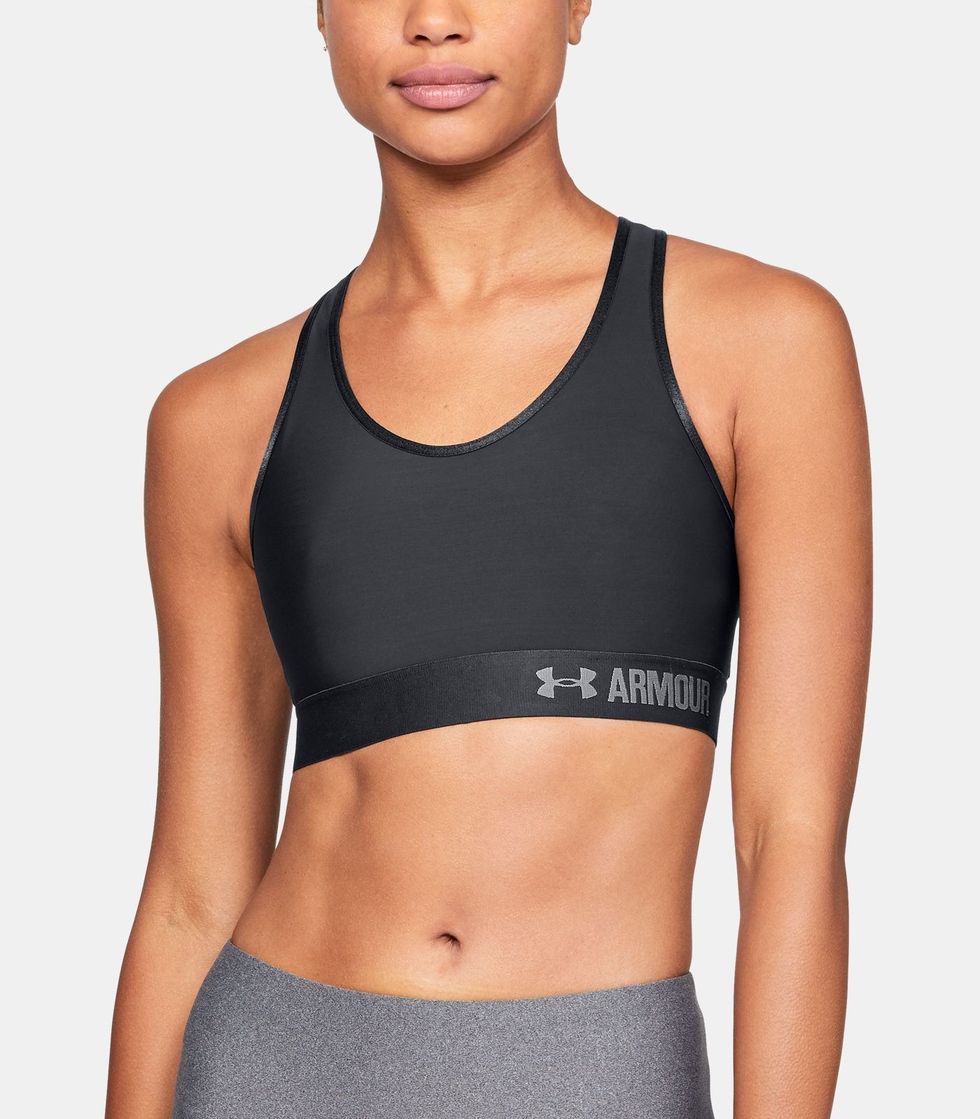 Under Armour
Under Armour's sports bra is also popular as a binder substitute, mostly for its ultra-tight fit designed to best fit A to C cups. As a compression sports bra, it's free of padding and double-layered to have a flattening effect, tailored for medium-impact activities like boxing, weight training, or cycling. And the breathable fabric is made to stay comfortable while you're working up a sweat.
BONUS: Victoria's Secret?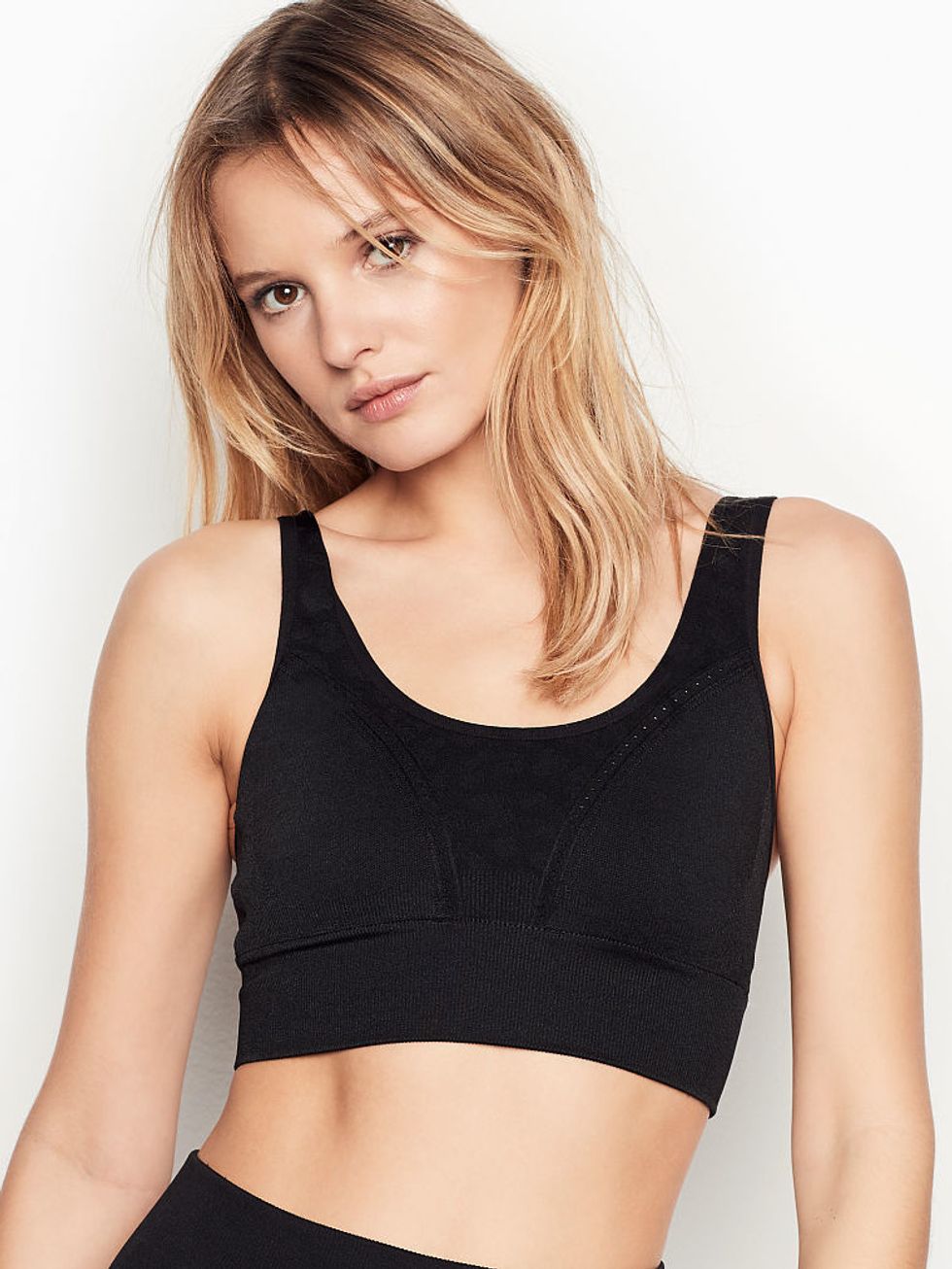 Victoria's Secret
Usually, VS is not remotely a size-inclusive or LGBTQ+ friendly brand, but, for shoppers who recognize a great deal, they do have sales often. Sometimes you need an affordable option, and at least the brand designs every sports bra with compression in mind. A good, simple medium-impact bra is their black Leopard Seamless Sports Bra. Unlined and wireless, it has great stretch for high levels of activity.

Hopefully with one of these sports bras, you can find the perfect balance of confidence and comfort to truly feel at home in your own body.