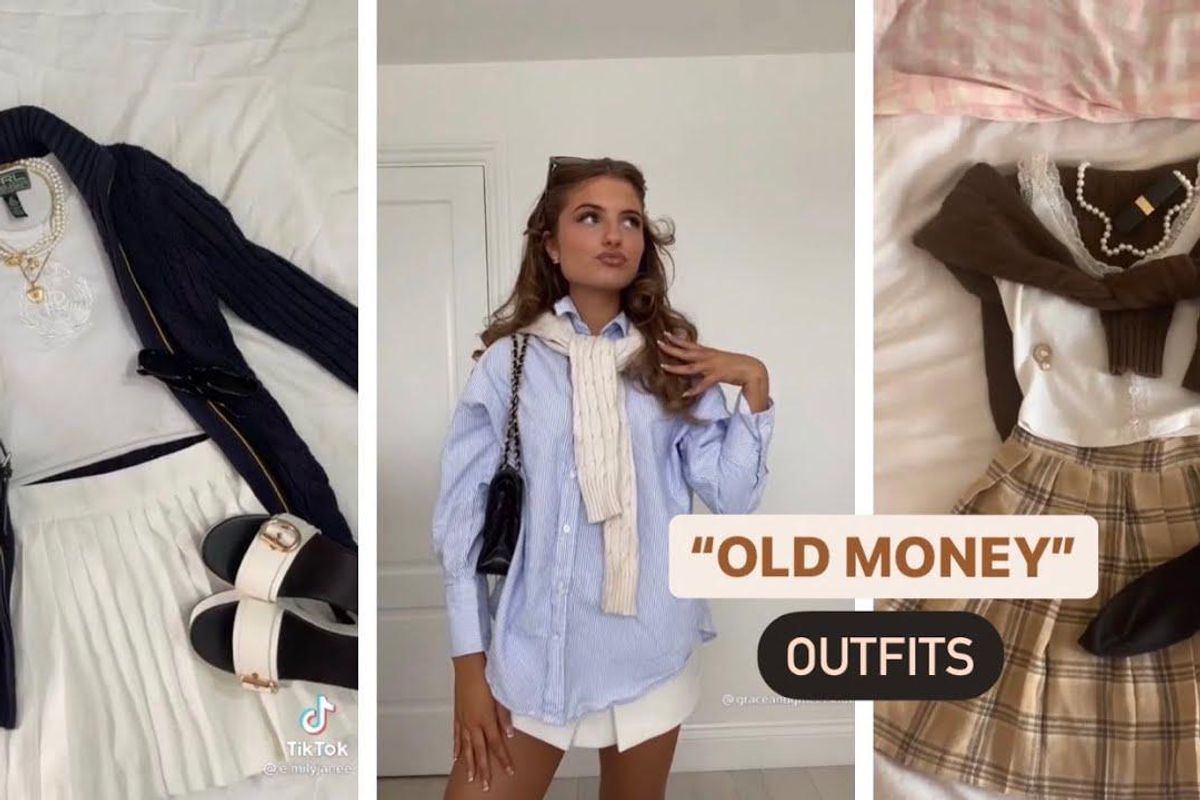 How to Dress Preppy, But In a Cool Way
One of the latest trends being remixed by Gen Z is preppy style.

---
"Old money" aesthetics are trending on TikTok, with brands inspired by prep wear. Think a modernized version of Ralph Lauren, or if Brooks Brothers was cool.
TikTok is excavating silhouettes from the past, combining them with clips that romanticize slower living and less flashy clothing. Picking up on this, brands have gravitated to similar aesthetics, so nostalgia marketing is now ubiquitous.
In some ways, this trend can veer towards the problematic. The notion that things were better in the past is not a new one, but it is a dangerous one. Like the cozy lockdown trend "cottagecore", TikTok is aestheticizing the past under the guise of "good taste."
The nostalgia of Vogue Italia outtakes and Prince Charles' candids combined with the elevation of "simplicity" — read: expensivity — to create the appearance of a superior sense of taste. Dismissing our current era as gauche, this trend carries the tinge of grainy vintage ads and architectural spreads, promos for retro Ralph Lauren collections, Rolex watches, vintage Porsches, and Portofino homes — status symbols all which don't merely gesture to wealth, but flagrantly virtue-signal to a dusty, unattainable past.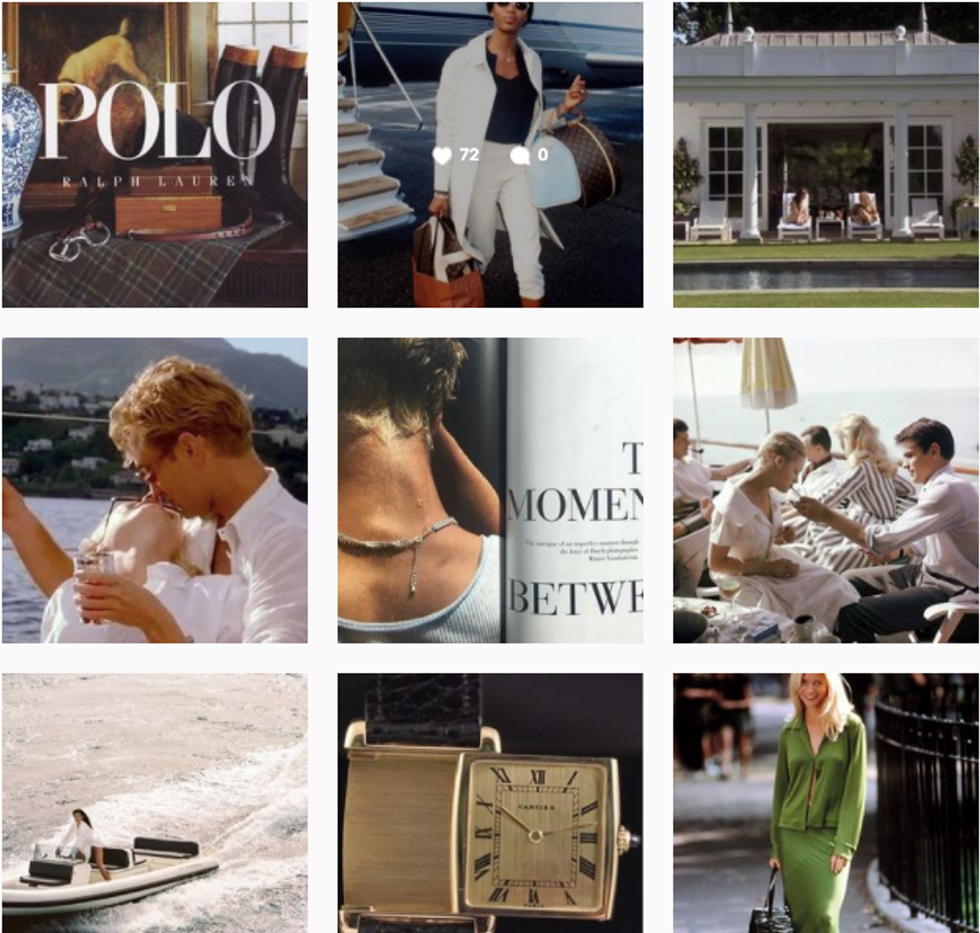 via @oldmoneydreams on Instagram
However, there is a way to harken back to some of these aesthetics in a less problematic way — by not taking them so seriously!
Though to some, that preppy style may feel too much like a reminder of the 2000s or a signifier of WASPiness, both are making their inevitable return but with a more playful, ironic twist.
Once the sartorial staple of obnoxious frat boys, tennis pros, and the Easter mass-to-brunch parade, preppy wear has been co-opted by street style. This time round, it's embracing prep-inspired, classic pieces — but in a cool way. Due to the versatility of the style, from streetwear to luxury designers have taken it on. Seems, it's a natural — what with the resurgence of a 70s inspired take on dad-style and tennis aesthetics.
From experimental patterns and styles to elaborate knits — and even beachy materials! — prep is no longer a dirty word.
Here are a few of our favorite preppy picks: