As an editor who is constantly on the prowl to find what's next, my most dreaded holiday is Valentine's Day. The pushups, the bombshells, the ultra lift - and don't get me started on the ruffles, lace, and… rhinestones.
Truth be told, I have a trail of year-old Valentine's Day bras that haunt me. I've done the deed and splurged on cutesy bras that I only wear once. But no more! If I'm going to buy any bras this year, they are going to last me well past February.
I'm all for confidence and feeling sexy on Valentine's Day, but I feel the sexiest when I'm comfortable, and I know a lot of women feel the same.
That's why this year I decided to do all the loved up and even single ladies a favor and dig into CUUP's February Edit filled with beautiful, deep reds and cuts made for everyday wear. Their seasonal Cerise color is bold and paired with any of their black separates, it's guaranteed to be a showstopper.
Whether you're single-ing, mingling, or relationship-ing, here are three (and maybe some add-on) pieces you can't go without - Valentine or no Valentine.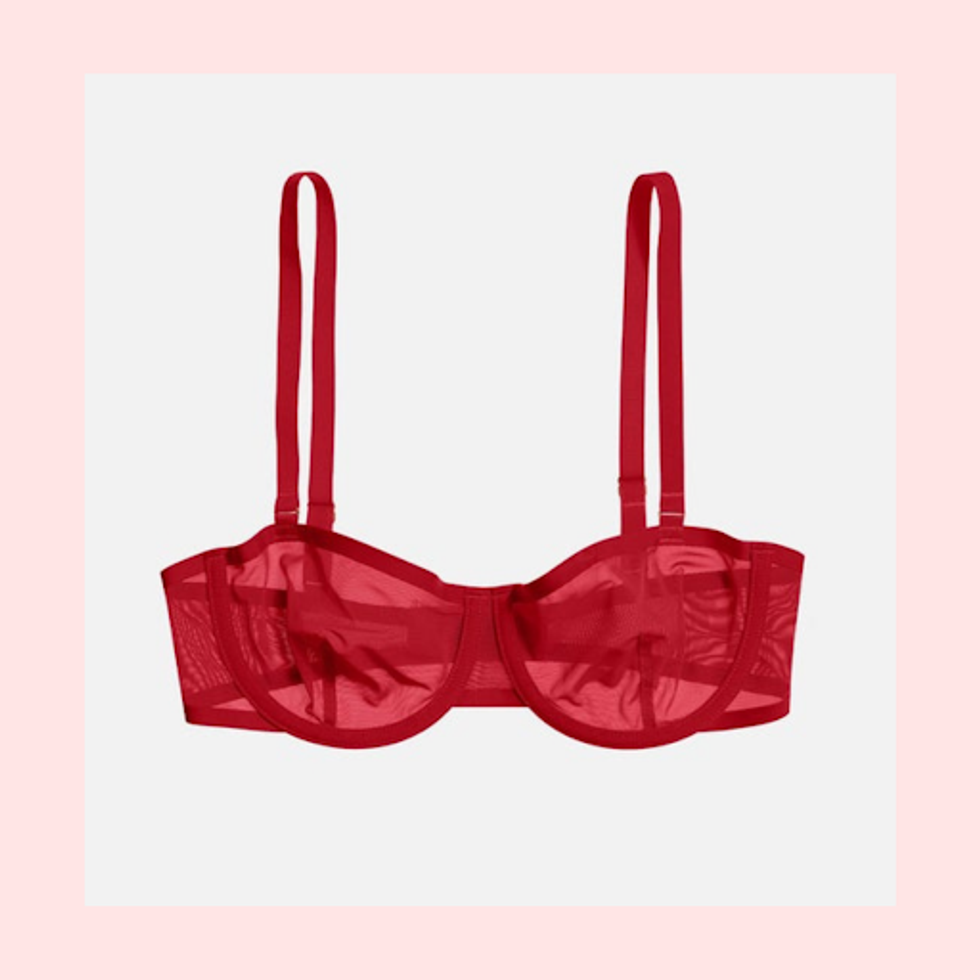 She's simple, sexy, and sophisticated - oh, and paired with the Highwaist underwear, irresistible. Perfect for those wanting it to be seen, and those who just want to put a little pep in their step this February.
CUUP's Balconette bra is made with sheer power mesh fabric, a comfortable lightweight underwire, and adjustable straps with gold hardware. They offer cup sizes all the way from A-H and have bands from 30-44.
This is everything a sexy bra should be - effortless, comfortable, and sculpting to all the right places.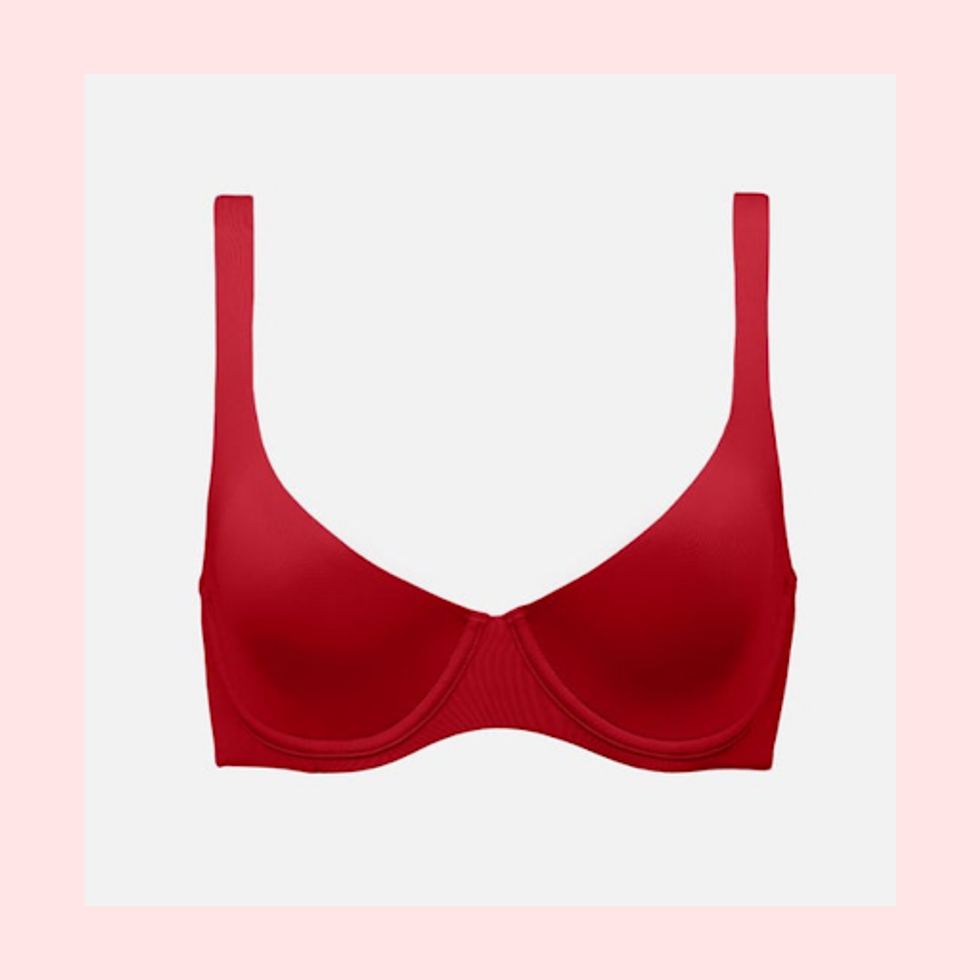 Oh, hello comfort. I already have this bra in the nude and black, but the Cerise is just too beautiful to pass up.
This bra is perfect for a night-in filled with candles, watching movies, and cooking at home. Whether you're cooking with your partner, or embracing Galentine's, this bra can take you anywhere.
It's made of the softest material in CUUP's collection and sports a lower neckline and rounded back, giving off a sophisticated ballerina look.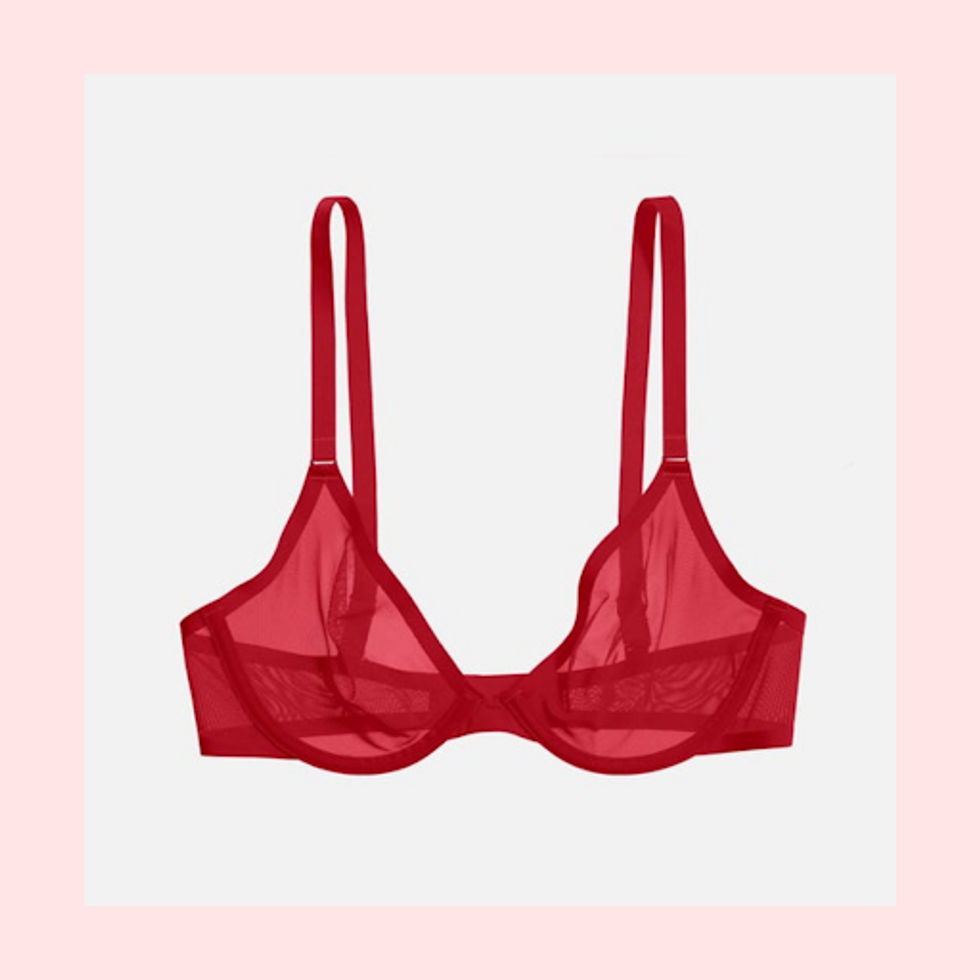 Back at it with the mesh, this material is to die for. The Plunge is feminine, and upgrades any bralette you have laying in your drawer.
While The Balconette features a classic, elegant cut, The Plunge goes even lower giving you that low, deep V, so you can pair it back to absolutely anything. You can choose to show off some skin, or keep it to yourself this Valentine's Day.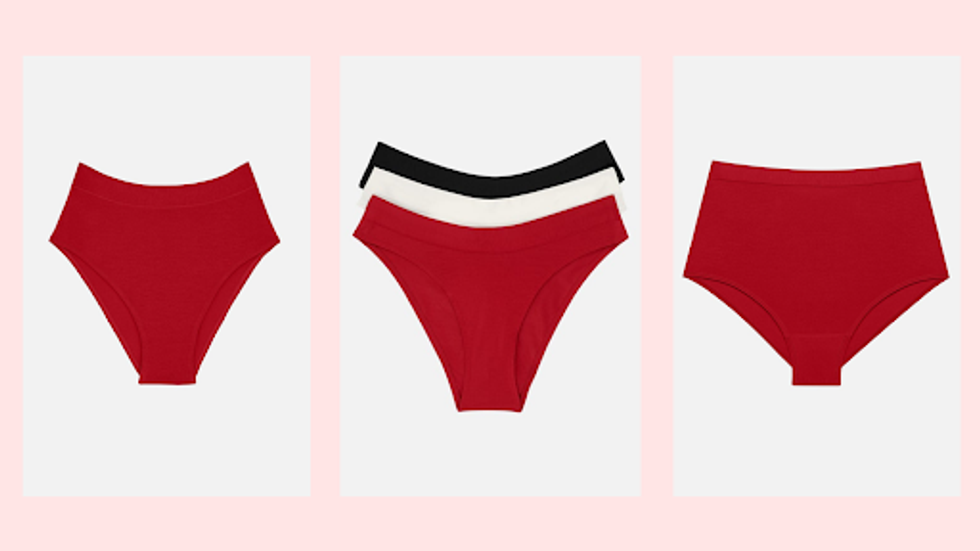 If we're talking about Valentine's Day, we can't not talk about some matching sets. CUUP's underwear sizes range from XS - XXXL and their silhouettes include The Highwaist, The Bikini, The Thong, and The Tap.
The underwear comes in over ten colors and you can choose between their mesh and modal fabrics. No surprise, I'll be wearing the Cerise Balconette with the matching Highwaist underwear.
CUUP has done the unthinkable and made Valentine's Day sets simple, sexy, and wearable more than just one day a year. They have an intuitive Fit Quiz that takes into account your current bra sizing and measurements and recommends the perfect fit for you.
Valentine's Day no longer needs to be divisive! CUUP has choices for everyone, regardless of relationship status.