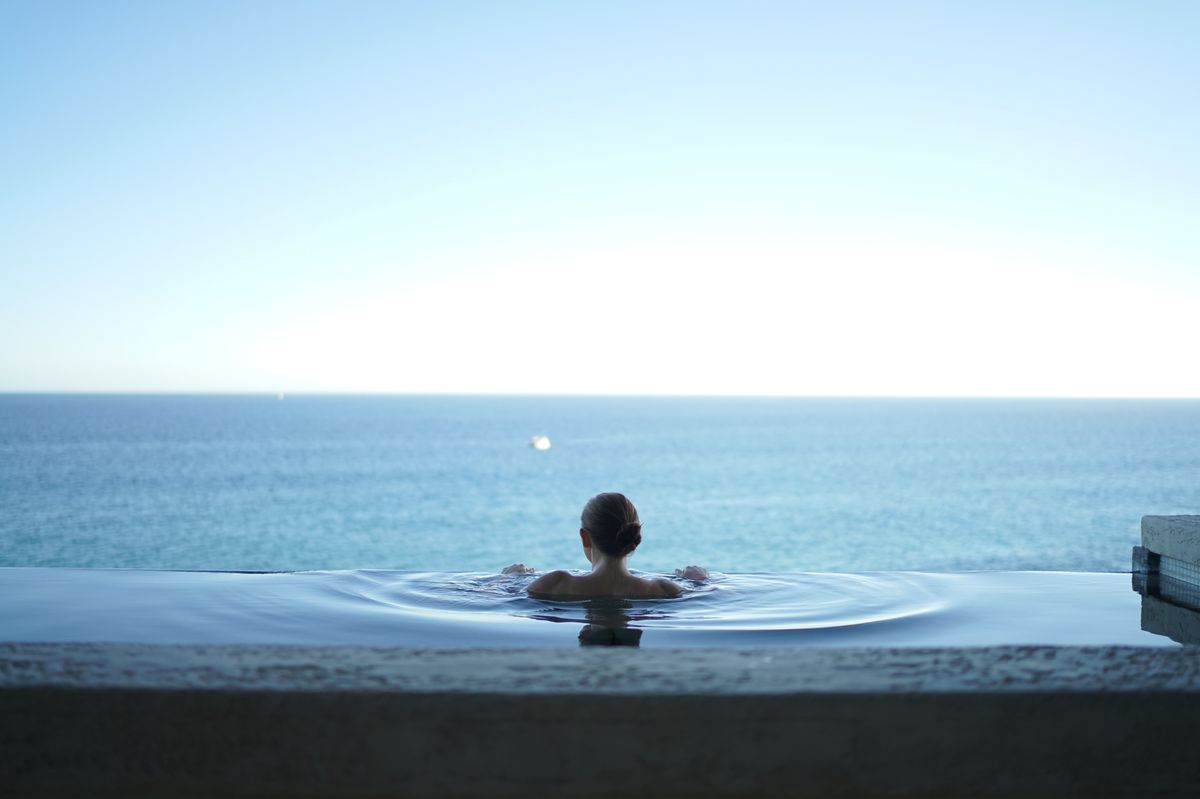 5 Bucketlist Wellness Retreats to Add to Your Wishlist
Dreaming of being OOO here
Can you believe it's only March? This year has already been one relentless slog. I've been army-crawling my way through the days, just trying to make it to bedtime only to wake up and do it all over again.
---
Sometimes it hits me: this is what life is. The rest of my days will look like this: hitting deadlines, running errands, striking tasks off a to-do list then adding more tasks to said lists, then figuring out what to make for dinner. Between the mundane — sure — there are the little things that promise to make it all worth it. From Hot Girl Walks and restorative morning routines to throwing dinner parties and seeing friends, it's not all bleak. Yet I still get overwhelmed by stress and the endless stream of responsibilities that characterizes adulthood.
Some days, I crave a lobotomy. More often, I want to hurl my phone in the ocean and never be heard from again. But before this starts sounding like a cry for help, I'm quite aware that these feelings are signals for me to start prioritizing self-care. I journal, take my baths, and yes, write down what I'm grateful for in a gratitude journal — no matter how cringe it sounds, it works.
And though self-care isn't always glamorous, I can't help but fantasize about truly unplugging and indulging in a week — or the entire Q2 2023 — at a wellness retreat.
A full-service resort or spa sounds like something only the super-rich do. And while many of these rejuvenation centers are extravagant and expensive, when you tally up the cost of any other big vacation, you could possibly break even. Except instead of taking trains, cars, and buses around cities and eating out every night, you're staying put and enjoying onsite services.
At least, this is what I tell myself as I'm crunching the numbers to plan my bucket list spa stays. With a growing number of people — me included — investing in wellness and self-care, many of these spots are more affordable. Luxury stays are no longer just about Le Labo mini-soaps and room service. They're about exceptional wellness amenities and stellar spa services.
There's so much interest in these alluring, aspirational vacations that they've even become material for all your favorite television shows. Think thrillers and dramas like Nine Perfect Strangers or the spa scenes in The White Lotus. In fact, after Season 2 of The White Lotus, searches for UK to Sicily vacations were up 61% compared to last year, while the US saw a 90% spike in inquiries.
And while most of us dream of way less morbid endings to our relaxing vacations, the point is we're all hankering of an oasis where we can completely rest and reset.
From white-sand beaches to remote desert hideaways, the list of global wellness destinations is lonnnngggg. But the ones that caught my eye are the best-of-the-best. Some are frequented by celebrities. Others have been featured in all the most exclusive travel publications. But they all make me year for melting on a massage table and letting go all of my worries while taking in spectacular views.
Here are the wellness spas and resorts at the top of my bucket list. They all offer top-tier service, incredible amenities, and — of course — plenty of fodder for social media posts when you've returned from being enlightened and above-it-all. No shame in the game.
All products featured are independently selected by our editors. Things you buy through our links may earn us a commission.