The 5 best Sephora brand products
Believe it or not, you don't have to shell out big bucks at Sephora in order to have good quality makeup. The most overlooked brand in the entire store is probably one of the best - Sephora's very own cosmetics line. It's easy to get carried away with the glitter and shininess of Christian Dior and Givenchy makeup stands, but to be honest, some of those names are just that: names. I can't say I was all that impressed with Yves Saint Laurent's Volupté Tint-in-Balm, which I shelled out big coins for, but it was pretty to look at. However, my daily routine is made up of some of Sephora's cheapest products - they look great, last relatively long, and are a fraction of the price.

Here are some of my tried-and-true favorites of Sephora's cosmetics line:
Sephora Collection: Creme Lip Stain in #1 Always Red ($14)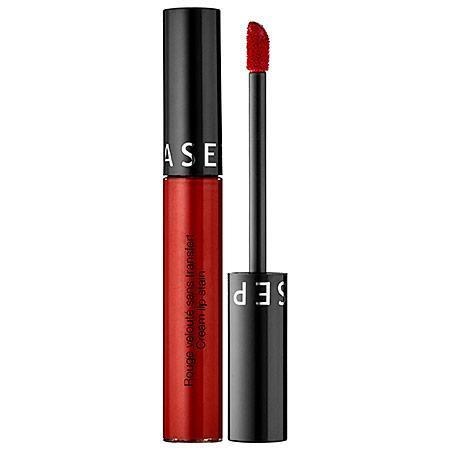 I will never touch another lip product after coming across this one - seriously! Sephora's Creme Lip Stain has the longevity of a liquid lipstick, without the drying and cracking of your lips. Infused with avocado oil, this lip stain is both matte and moisturizing. How much better could it get? Plus, if you're looking for a true, Dita von Teese sort of red, you can't go wrong with the shade #1 Always Red. I get compliments every time.
Sephora Collection: Cleansing & Exfoliating Wipes in Green Tea ($7.50)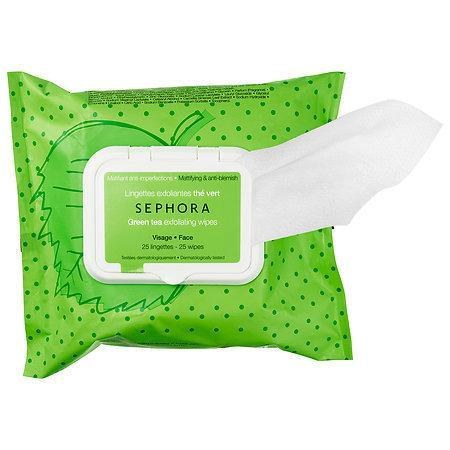 These cleansing wipes are the best on the market, after Neutrogena's of course! However, what they do have over every other makeup wipe is a scrubby texture that will get into every pore and erase every product on your face at the end of the day. There's a variety of types, but my favorite is Green Tea because it contains natural green tea extract that's meant to mattify and fight blemishes while cleansing.
Sephora Collection: Long-Lasting 12 HR Wear Eyeliner ($12)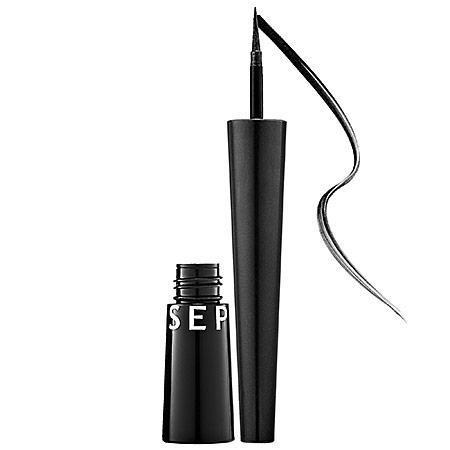 This eyeliner is a staple in my cosmetics collection. I've never bought any other overpriced liner on the market after coming across this one, because it just gets the job done! It's incredibly long-lasting yet easy to take off, unlike brands that will have you tearing off your eyelashes in desperation. If you're an avid daily eyeliner-wearer, save a few bucks and pick up this one - you won't regret it.
Sephora Collection: Radiant Luminizing Drops ($14)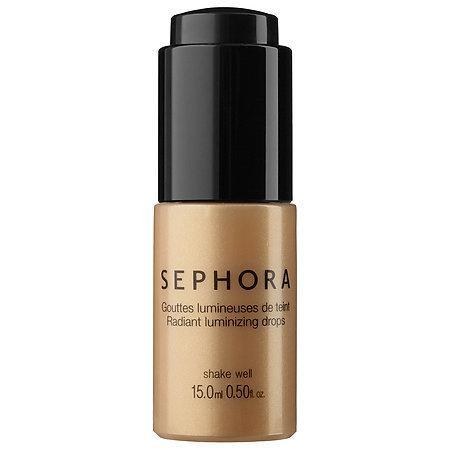 This liquid luminizer is the perfect highlight, contour, blush, and everything in between! There's three different shades to choose from, each one allowing a little bit more freedom in it's use. My favorite is the bronze-colored Ultralight, because I can use it as contour while still providing a bit of highlight to my cheekbones. My only complaint is that the applicant isn't the best, but it's nothing that a Beauty Blender or brush can't fix.
Sephora Collection: PRO Featherweight Complexion Brush #90 ($34)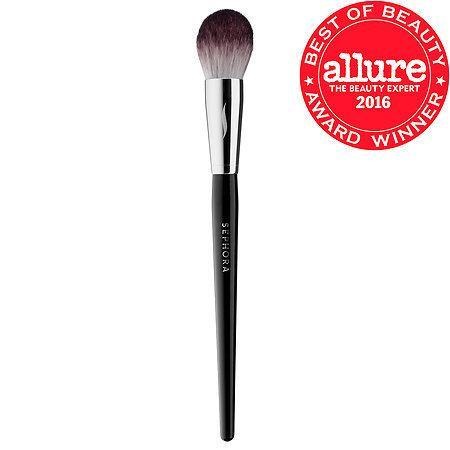 Who said you need to shell some serious cash for good brushes? Sephora's brushes are some of the best in the business, and this complexion brush is possibly at the top of the chain. This brush is vegan, synthetic hair and named as a part of Allure's Best of Beauty awards. With a variety of ways and products to use it with (foundation, blush, contour), this one is a staple in my brush collection and will quickly become a part of yours as well.